Account/Relationship Management Analyst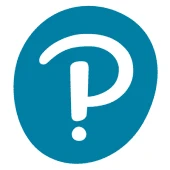 Pearson
IT, Customer Service
France
Posted on Tuesday, March 14, 2023
Psychologue Conseil Clinique – Référent de la création de contenus pédagogiques
Le poste est intégré à l'équipe du Conseil Clinique des ECPA par Pearson, composée de 4 psychologues.
Il est rattaché au Responsable des Ventes Cliniques.
Missions confiées
Le psychologue Conseil Clinique - Référent de la création de contenus pédagogiques a des missions polyvalentes.
Une partie de son activité (40%) est dédiée au conseil par téléphone et par email sur le choix et l'utilisation des outils en fonction des besoins et des situations cliniques rencontrés par les professionnels (psychologues, psychomotriciens, ergothérapeutes, orthophonistes).
La seconde mission du psychologue Conseil Clinique - Référent de la création de contenus pédagogiques (40%) consiste à coordonner et à rédiger divers supports de communication :
Présentation de nos tests, présentation des outils de l'évaluation de certaines problématiques cliniques, FAQ, études de cas, livres blancs, arbres décisionnels…

Relecture/adaptation des supports de communication des campagnes marketing

Coordination de la rédaction des articles de newsletter (participation au planning éditorial, suivi des planning, identification/ prise de contact avec les contributeurs externes, interviews)

Soutien à la gestion de projet avec le coordinateur e-learning (rédaction du contenu de certains modules de formation, adaptation des contenus américains existants, relecture des modules de formation construits par des experts externes…)
Enfin, 20% de l'activité du collaborateur est dédié au suivi commercial et administratif des stagiaires des formations en e-learning (réponse aux questions des participants, établissement des devis et des conventions de formation, inscription des stagiaires dans le CRM, rédaction des comptes-rendus de l'activité…).
PROFIL:
Le poste s'adresse à un(e) psychologue diplômé(e) (Master 2 ou école des Psychologues Praticiens).
Une expérience de 2 à 5 ans en psychologie clinique (en libéral ou en institution) et une bonne connaissance des outils d'évaluation en psychologie est obligatoire.
De fortes qualités de contact sont attendues pour ce poste tourné vers nos clients et nos partenaires : grande aisance relationnelle, gout du contact et capacités commerciales.
Force de conviction

Sens du service aux autres

Ouverture et goût du travail en équipe

Dynamisme personnel et initiative
De grandes capacités organisationnelles sont nécessaires pour ce poste basé sur la polyvalence des missions
Flexibilité

Rigueur et précision

Qualités rédactionnelles

Esprit de synthèse
Enfin, une maîtrise de l'anglais (au minimum à l'écrit) est attendue
REMUNERATION:
Le salaire brut annuel est de 30.000 Euros sur 12 mois
Il s'agit d'un CDD de 35h par semaine pour un remplacement congé maternité, sur la période mars/juillet
What to expect from Pearson
Did you know Pearson is one of the 10 most innovative education companies of 2022?
At Pearson, we add life to a lifetime of learning so everyone can realize the life they imagine. We do this by creating vibrant and enriching learning experiences designed for real-life impact. We are on a journey to be 100 percent digital to meet the changing needs of the global population by developing a new strategy with ambitious targets. To deliver on our strategic vision, we have five business divisions that are the foundation for the long-term growth of the company: Assessment & Qualifications, Virtual Learning, English Language Learning, Workforce Skills and Higher Education. Alongside these, we have our corporate divisions: Digital & Technology, Finance, Global Corporate Marketing & Communications, Human Resources, Legal, Strategy and Direct to Consumer. Learn more at We are Pearson.
We value the power of an inclusive culture and also a strong sense of belonging. We promote a culture where differences are embraced, opportunities are accessible, consideration and respect are the norm and all individuals are supported in reaching their full potential. Through our talent, we believe that diversity, equity and inclusion make us a more innovative and vibrant place to work. People are at the center, and we are committed to building a workplace where talent can learn, grow and thrive.
Pearson is an Affirmative Action and Equal Opportunity Employer and a member of E-Verify. We want a team that represents a variety of backgrounds, perspectives and skills. The more inclusive we are, the better our work will be. All employment decisions are based on qualifications, merit and business need. All qualified applicants will receive consideration for employment without regard to race, ethnicity, color, religion, sex, sexual orientation, gender identity, gender expression, age, national origin, protected veteran status, disability status or any other group protected by law. We strive for a workforce that reflects the diversity of our communities.
To learn more about Pearson's commitment to a diverse and inclusive workforce, navigate to: Diversity, Equity & Inclusion at Pearson.
Note that the information you provide will stay confidential and will be stored securely. It will not be seen by those involved in making decisions as part of the recruitment process.
Job: SALES
Organization: Assessment & Qualifications
Schedule: FULL_TIME
Req ID: 10160
#LI-REMOTE