Service Manager Network, Video, and Voice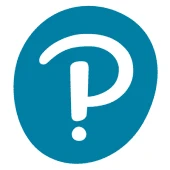 Pearson
Durham, NC, USA
Posted on Saturday, March 18, 2023
Digital Workplace Services are transforming how we work, moving towards a DevOps model and modernizing our own tooling and ways of working. We are moving to a more formal Service Managed approach for all the services in DWS. This Service Manager is responsible for the day-to-day delivery of Pearson's Campus Network, and in-building Video and Voice service and engagement between DWS and the Pearson organization. The Service Manager ensures high levels of service and availability at all times while continuously reviewing ways to improve the user experience and maximize Pearson investments. All the while, ensuring that the agreed governance, security and compliance is adhered to.
Key roles and responsibilities
Work closely with the Service Director Workplace to deliver the Product Roadmap and Features which support the Pearson strategy for Pearson's Campus Network, and in-building Video and Voice service.

Work with customers and engineer teams to draft user stories and define product backlog

Support the prioritization of the backlog through deep understanding of requirements and the product capabilities while balancing the need to maintain a secure, resilient, compliant service which delivers excellent employee experience at a defined price point

Understand and communicate the user value and business value of all features whilst ensuring the services are utilized to achieve maximum ROI. This includes BAU feature changes eg evergreen changes

Uncover the underlying business issues that need to be addressed and discover any information related to projects. Organizing, specifying and modelling requirements to ensure they are complete and unambiguous. Ensuring that the documentation of the requirements is in a layout and format that can be easily shared with and understood by stakeholders.

Validating and Verifying Requirements – Making sure that the requirements map to the business need being addressed, they are approved by all the appropriate stakeholders and that they meet with relevant quality standards

Work with colleagues across DWS and D&T to design and build services that use our corporate approved products

Propose new initiatives to enhance the global business. This includes projects related to investments and improvements

Develop and own the required metrics and ensure these are easily available, understood and actionable. These include service, operations, security and cost metrics
Key skills and competencies
Advanced experience with in-building networking and video and voices services

Minimum 6 years of job-related experience required (SME or operational roles will be considered)

Strong PowerBI and Microsoft Excel skills - must love creating and analysis data and reports

Experience in requirement analysis, process mapping stakeholder, analysis and facilitation

Prior experience in agile methodologies (experience in product management) preferred

Demonstrated ability to communicate clearly and concisely, both orally and in writing, and lead presentations, change communications, training courses, and effective meetings

Ability to work both independently and as part of a team

Exceptional analytical thinking and problem solving

Very detail-oriented, very organised and capable of delivering to high standards
What to expect from Pearson
Did you know Pearson is one of the 10 most innovative education companies of 2022?
At Pearson, we add life to a lifetime of learning so everyone can realize the life they imagine. We do this by creating vibrant and enriching learning experiences designed for real-life impact. We are on a journey to be 100 percent digital to meet the changing needs of the global population by developing a new strategy with ambitious targets. To deliver on our strategic vision, we have five business divisions that are the foundation for the long-term growth of the company: Assessment & Qualifications, Virtual Learning, English Language Learning, Workforce Skills and Higher Education. Alongside these, we have our corporate divisions: Digital & Technology, Finance, Global Corporate Marketing & Communications, Human Resources, Legal, Strategy and Direct to Consumer. Learn more at We are Pearson.
We value the power of an inclusive culture and also a strong sense of belonging. We promote a culture where differences are embraced, opportunities are accessible, consideration and respect are the norm and all individuals are supported in reaching their full potential. Through our talent, we believe that diversity, equity and inclusion make us a more innovative and vibrant place to work. People are at the center, and we are committed to building a workplace where talent can learn, grow and thrive.
Pearson is an Affirmative Action and Equal Opportunity Employer and a member of E-Verify. We want a team that represents a variety of backgrounds, perspectives and skills. The more inclusive we are, the better our work will be. All employment decisions are based on qualifications, merit and business need. All qualified applicants will receive consideration for employment without regard to race, ethnicity, color, religion, sex, sexual orientation, gender identity, gender expression, age, national origin, protected veteran status, disability status or any other group protected by law. We strive for a workforce that reflects the diversity of our communities.
To learn more about Pearson's commitment to a diverse and inclusive workforce, navigate to: Diversity, Equity & Inclusion at Pearson.
Note that the information you provide will stay confidential and will be stored securely. It will not be seen by those involved in making decisions as part of the recruitment process.
Job: TECHNOLOGY
Organization: Corporate Strategy & Technology
Schedule: FULL_TIME
Req ID: 10403