Scoring Assistant-Dance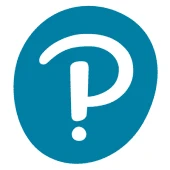 Pearson
Sacramento, CA, USA
Posted on Thursday, April 6, 2023
We are the world's learning company with more than 24,000 employees operating in 70 countries. We combine world-class educational content and assessment, powered by services and technology, to enable more effective teaching and personalized learning at scale. We believe that wherever learning flourishes so do people.
The Evaluation Systems group of Pearson offers dynamic teacher licensing and performance assessment solutions. Our custom teacher licensure testing programs are 100 percent aligned to state standards. We also provide a wide variety of teacher licensure testing services such as test development, administration, and scoring. We work in a collaborative environment and are passionate about education.
Scoring offers the opportunity to network with other professionals and stay abreast of the latest developments in your field. Scorers have a direct impact on the quality of the next generation of teachers and help to maintain professional standards. Scorers enjoy the change of pace, the mental challenge and the opportunity to give back to their educational field.
We have immediate openings for candidates to score the California Subject Examinations for Teachers (CSET) in our Sacramento, California office.
Key benefits
Starting rate of $18.52/hour.

Recently retired and current California educators, who meet the qualifications, are encouraged to apply.

Sessions are offered Monday through Friday between the hours of 8:00 am-4:00 pm PST

Sessions lasting 1-3 days in length, many are offered monthly.

Training and review is part of every session.

Flexibility to work scoring sessions that suit your availability.
Overall Responsibilities
Evaluates responses of teacher candidates in California.

Successfully internalizes training and scoring guide.

Participate in discussions.

Must be able to put aside personal biases and apply scoring guide according to rubric requirements.

Meets quality and productivity requirements established for the scoring program.

Engage with other scorers in consensus scoring activities.
Qualifications
Both active and recently retired educators may be eligible to score, provided they meet one of the following qualification goals.
A CSET Dance scorer must:
hold a Single Subject Teaching Credential corresponding to the content field, have at least three years of teaching experience, and be teaching or have taught within the last three years;

OR be an instructor in a California institution of higher education who, in the last three years, has taught classes corresponding to the content field;

OR have served as a Single Subject Assessment for Teaching scorers in the content field;

OR have the authorization to teach in California public schools in the corresponding content field;

OR hold a graduate degree in the content field;

OR hold a bachelor's degree and have several years of professional experience in the content field;

OR hold a bachelor's degree and/or master's degree and be a graduate student currently teaching courses in the content field;

OR have served as a CTC-approved member of the appropriate CSET test development and/or standard-setting panel.
Applicants must also…
be a resident of California with eligibility to work in the United States.

have basic computer skills (keyboard, mouse).

have the ability to meet via online meetings using a personal computer with a web camera, microphone, and speakers.

have the ability to sit for extended periods of time.

Have the ability to maintain a confidential work environment.
What to expect from Pearson
Did you know Pearson is one of the 10 most innovative education companies of 2022?
At Pearson, we add life to a lifetime of learning so everyone can realize the life they imagine. We do this by creating vibrant and enriching learning experiences designed for real-life impact. We are on a journey to be 100 percent digital to meet the changing needs of the global population by developing a new strategy with ambitious targets. To deliver on our strategic vision, we have five business divisions that are the foundation for the long-term growth of the company: Assessment & Qualifications, Virtual Learning, English Language Learning, Workforce Skills and Higher Education. Alongside these, we have our corporate divisions: Digital & Technology, Finance, Global Corporate Marketing & Communications, Human Resources, Legal, Strategy and Direct to Consumer. Learn more at We are Pearson.
We value the power of an inclusive culture and also a strong sense of belonging. We promote a culture where differences are embraced, opportunities are accessible, consideration and respect are the norm and all individuals are supported in reaching their full potential. Through our talent, we believe that diversity, equity and inclusion make us a more innovative and vibrant place to work. People are at the center, and we are committed to building a workplace where talent can learn, grow and thrive.
Pearson is an Affirmative Action and Equal Opportunity Employer and a member of E-Verify. We want a team that represents a variety of backgrounds, perspectives and skills. The more inclusive we are, the better our work will be. All employment decisions are based on qualifications, merit and business need. All qualified applicants will receive consideration for employment without regard to race, ethnicity, color, religion, sex, sexual orientation, gender identity, gender expression, age, national origin, protected veteran status, disability status or any other group protected by law. We strive for a workforce that reflects the diversity of our communities.
To learn more about Pearson's commitment to a diverse and inclusive workforce, navigate to: Diversity, Equity & Inclusion at Pearson.
Note that the information you provide will stay confidential and will be stored securely. It will not be seen by those involved in making decisions as part of the recruitment process.
Job: PROFESSIONAL DEVELOPMENT
Organization: Assessment & Qualifications
Schedule: PART_TIME
Req ID: 11233