Business Development Manager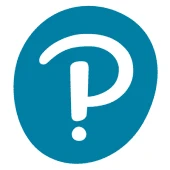 Pearson
Sales & Business Development
Riyadh Saudi Arabia
Posted on Wednesday, April 12, 2023
Position Title:
Position Description:
Background Information:
The Corporate sector hold a number of opportunities for Pearson in Saudi Arabia, especially with the recent focus on employability and the launch of Pearson English language learning division.

Past years have been an encouraging start in exploring the corporate sector with English learning program, and English Assessments.
Purpose:
Business Development to enable direct Sales of Pearson Products/Services and Solutions to the corporate sector as well as developing relationship with agencies and industry bodies that might influences our sales into the corporate market in Turkey.
Key Accountabilities:
Own Saudi arabia's target for the Corporate sector sales achieving target with the support of product experts (English Assessment, English learning, etc..)

Gain high level understanding of Governments priorities and initiatives for employability in the country and other GCC countries as a part of the MENAT region and the impact on corporates

Assess the corporate sector needs in term of English and training specially in the in both Government and private sector

Support the solution team in building the Corporate holistic solution by sharing market insights

Support the Head of Corporate in Building and maintaining a 3 years strategic and operational plan for corporates in Saudi Arabia and ME covering market, competition, segments, products and go to market.

Report and track corporate sales by account and by product through a consultative approach

Ensure full usage of CRM tool, data coverage and mapping of key contacts, companies and products for all accounts
Key Challenges:
New strong focus of Pearson strategy and hence large expectations and time pressure

Growing visibility of Pearson in the Corporate Ecosystem.

Growing existing relations with the corporate sector

Building your own data base and corporate network within the targeted market
Candidate Profile:
Competencies
Essential:
Entrepreneurial spirit, creative and very proactive.

Highly motivated and independent worker.

Target and performance driven.

Very good Command of English Language

Strong relations across Government bodies, and corporate sector

Strong persuasive and influencing skills.

Strong communication and presentation skills.

Understanding of corporate sector decision making and purchasing

Ability to work in matrix organization involving several international stakeholders.

Experience in selling SAAS service to blue-chip company preferable (Education digital platforms)

5-7 years experience in learning and development
Desirable:
Excellent track record of institutional selling to Corporates, ideally in training and learning
Education, Qualifications & Training
Essential:
BSc or BA from a reputable University
Desirable:
MBA from a reputable university
Previous Experience
Essential:
5-7 years Enterprises Sales experience
Desirable:
Management consulting experience
IT Literacy
Essential:
Excellent knowledge of Outlook, Word, Excel and Powerpoint.
Desirable:
Salesforce or any CRM tools
Personal Style and Behaviour
Business Unit:
Pearson Education – English Language Division
Position reports to:
The Head of Corporate sales – Middle East, Africa, and Turkey
Business Unit Blurb:
(To be used in the advert to give candidates information of the business and department that the vacancy sits in)
Apply to: (Name and Email address details)
Division:
ME & Turkey Hub
Department:
Corporate sales Team - ELL
Cost Code:
Country of Work:
Saudi Arabia
Place of Work:
Riyadh
HR Advisor:
What to expect from Pearson
Did you know Pearson is one of the 10 most innovative education companies of 2022?
At Pearson, we add life to a lifetime of learning so everyone can realize the life they imagine. We do this by creating vibrant and enriching learning experiences designed for real-life impact. We are on a journey to be 100 percent digital to meet the changing needs of the global population by developing a new strategy with ambitious targets. To deliver on our strategic vision, we have five business divisions that are the foundation for the long-term growth of the company: Assessment & Qualifications, Virtual Learning, English Language Learning, Workforce Skills and Higher Education. Alongside these, we have our corporate divisions: Digital & Technology, Finance, Global Corporate Marketing & Communications, Human Resources, Legal, Strategy and Direct to Consumer. Learn more at We are Pearson.
We value the power of an inclusive culture and also a strong sense of belonging. We promote a culture where differences are embraced, opportunities are accessible, consideration and respect are the norm and all individuals are supported in reaching their full potential. Through our talent, we believe that diversity, equity and inclusion make us a more innovative and vibrant place to work. People are at the center, and we are committed to building a workplace where talent can learn, grow and thrive.
Pearson is an Affirmative Action and Equal Opportunity Employer and a member of E-Verify. We want a team that represents a variety of backgrounds, perspectives and skills. The more inclusive we are, the better our work will be. All employment decisions are based on qualifications, merit and business need. All qualified applicants will receive consideration for employment without regard to race, ethnicity, color, religion, sex, sexual orientation, gender identity, gender expression, age, national origin, protected veteran status, disability status or any other group protected by law. We strive for a workforce that reflects the diversity of our communities.
To learn more about Pearson's commitment to a diverse and inclusive workforce, navigate to: Diversity, Equity & Inclusion at Pearson.
Note that the information you provide will stay confidential and will be stored securely. It will not be seen by those involved in making decisions as part of the recruitment process.
Job: SALES
Organization: English Language Learning
Schedule: FULL_TIME
Req ID: 11100