Sector Advisor - BTEC Level 4 Diploma Healthcare Science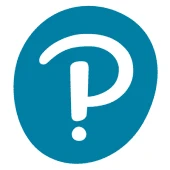 Pearson
London, UK
Posted on Friday, April 14, 2023
Reference: BTEC/HCS/L4
Purpose of this role:
The Sector Advisor (SA) will support the verification of the BTEC Level 4 Diploma in Healthcare Science. The SA will remotely sample learner work against the and confirm if the learner has met the standard for particular units of this qualification.
The SA will work with the Standards Verifier to recommend whether units are being assessed to national standards.
The SA must be occupationally competent and have evidence of Continuing Professional Development (CPD) in the units they are sampling,
This role would usually only require remote sampling from the SA and would only require physical travelling in exceptional circumstances.
Key Accountabilities:
Acceptance of a contract to provide services to Pearson as a Sector Advisor will be regarded as an undertaking to meet the following requirements:
Familiarise yourself with the specification so that you can refer to the unit content and assessment criteria when carrying out sampling

Provide proof of relevant CPD annually for the specialisms you are appointed in as an SA

Undertake sampling of learner work to ensure that valid and reliable assessment decisions are made and national standards are met.

Provide sector-specific support, advice and guidance to the Standards Verifier

Complete the Sector Advisor Report Form (SARF), giving details on whether the assessment decisions are correct according to assessment criteria requirements. The Sector Advisor will then send the report to the Standards Verifier to complete the verification.

Report back to Pearson and the Standards Verifier following sampling within agreed service-level agreements (5 working days)

Under take online supplementary training annually.

Undertake any other duties appropriate to the work of WBL Assessment in relation to this role

Support centres to understand and implement identified actions through working with the Standards Verifier
PERSON SPECIFICATION
Experience Required :
Essential:
In order to be considered for the role, you must be occupationally competent in one or more of the following pathways of the qualification. Each pathway relates to a particular group of units which can be seen in the links below. Please refer to the for further detail on the relevant units.
Bioinformatics

Reproductive science

Life Sciences

Equipment management and clinical engineering

Nuclear medicine

Sterile Services

Audiology

Cardiac physiology

Gastrointestinal physiology

Ophthalmology

Respiratory physiology

Urodynamics and urological measurements

Laboratory Science

Neurophysiology
Desirable:
Experience in delivering and assessing competence-based programmes.

Evidence of Continuing Professional Development (CPD) in the field of assessment and delivery of vocational qualifications.
Skills & Knowledge:
Essential:
A willingness to engage in online training and standardisation and to use technology-based approaches for communication

Excellent communication, written, verbal, IT and interpersonal skills

A good working knowledge of the specifications that comprise the area of expertise for the role

A customer-focused approach

Time management and ability to submit sections of reports within service level agreement (5 working days)

Ability to work effectively as part of a team

Ability to understand the implications of decisions taken on Pearson's behalf and not to operate outside the sphere of responsibility defined within this job description
Desirable:
Word processing and basic spreadsheet manipulation
Requirements:
Any associate undertaking this role must:
Have personal IT equipment capable of running Pearson required software Have a suitable internet connection

Have a personal and secure email account

Have a postal address in the United Kingdom or Republic of Ireland Declare any conflicts of interest that could impact on the role

Have availability for a minimum of 8 allocations in any given year

Abide by the terms of conditions as stated in the contract
About Pearson:
Welcome to Pearson, the world's leading learning company. We provide content, assessment and digital services to learners, educational institutions, employers, governments and other partners globally. We are the UK's largest awarding body and offer qualifications that are globally recognised and benchmarked, with educational excellence rooted in a range of General and Vocational courses.
We value the power of inclusive culture and embed diversity and inclusion in everything we do. Pearson promotes a company culture where differences are embraced as strengths, opportunities are equal and accessible, consideration and respect are the norm. Through our talent, we believe that diversity and inclusion make us a more innovative and vibrant company. People are at the centre of our company. We are committed to a sustainable environment and workplace ecosystem where talent can learn, grow, and thrive.
Application Information We have a number of opportunities available for teaching professionals to join our growing teams of examiners, moderators and verifiers.