Mobile Product Manager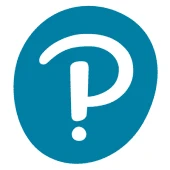 Pearson
Software Engineering, Product
Haifa, Israel
Posted on Tuesday, April 25, 2023
Mobile Product Manager- Role is located in Haifa, Israel
At Pearson, we're committed to a world that's always learning and to our talented team who makes it all possible. From bringing lectures vividly to life to turning textbooks into laptop lessons, we are always reexamining the way people learn best, whether it's one child in our own backyard or an education community across the globe.
We are bold thinkers and standout innovators who motivate each other to explore new frontiers in an environment that supports and inspires us to always be better. By pushing the boundaries of technology — and each other to surpass these boundaries — we create seeds of learning that become the catalyst for the world's innovations, personal and global, large and small.
Our Direct To Consumer at Pearson, has an excellent opportunity for a Mobile Product Manager to join our growing team. Working in a small-team environment, you will have a unique opportunity to play a leading role in designing and developing web-based delivery applications for the company's line of spoken assessment products.
To be successful in this essential role you must have the desire and ability to learn new techniques and share your knowledge. You need to demonstrate a passion for software development, software craftsmanship, and ability to perform in a quick-pace, dynamic work environment! Tremendous growth opportunity!
Job Summary:
As a Mobile Product Manager, Adapt & Sense you will be at the heart of the Pearson+ digital business. This person will be a part of the product team that drives the consumer experience for the Pearson+ app and the future of how connected products' come to life within Pearson digital experiences. You will focus on visioning, implementing, and growing feature sets that connect Adapt to Pearson's innovative technology stack. That includes performance tracking, and content delivery engines.
You will help define long-term product visions, then drive end-to-end development lifecycles to bring increasingly discoverable, diverse, and personalized coaching experiences to market. You're a highly motivated, master of communication who can effectively scale up our product management department. Our Mobile Product Manager will work closely with the leadership of specific projects to determine effective product monetization and launch strategy. Your success in this position depends on your exceptional understanding of business and product needs and your ability to effectively demonstrate a way of synthesizing existing core gameplay design, while identifying market conditions and emerging trends to capitalize on.
Our product team is responsible for managing all software shipped to customers. You will join a dynamic and fast-paced environment and work with cross-functional teams to design, build, and roll out products that deliver the company's vision and strategy.
Role Responsibilities:
Collaborate with a team of product leads and tech engineers to help define product vision and strategy
Devise a product development roadmap in order to set the cadence for the overall production
Oversees product lifecycle process, drive product level changes and communicate those changes to project leadership in order to attain maximum productivity
Analyze metrics to provide key insights into product performance to uncover opportunities for sustained engagement, user enjoyment, and future monetization
Coordination of project development statuses as it relates to deadlines, productivity goals, and milestones.
Role Requirements:
Bachelor's degree or Higher or equivalent combination of education, experience, and training
3-5+ years of experience as a Mobile Product Manager with proven experience leading features in mobile apps.
Experience in a high tech/software engineering, and can quickly get up to speed on the distinctive nature of our system architecture
Strong analytical abilities with a background of using both large-scale quantitative data sets and detailed qualitative research to drive decision-making.
Highly strategic with the ability to also think creatively.
Experience growing in a fast-paced, high growth environment, with the ability to adapt to evolving priorities, resources, and business needs.
Proficient working with product management tools, i.e., JIRA, Asana, Confluence and Omniture.
Demonstrated ability to prioritize requirements across a multi-disciplinary workspace
Exceptional time management and planning skills, organized with the ability to multitask, exceptional follow up skills and able to meet deadlines
Excellent written, verbal communication, presentation, and interpersonal skills.
Strong organizational sense and process-driven mentality
What to expect from Pearson
Did you know Pearson is one of the 10 most innovative education companies of 2022?
At Pearson, we add life to a lifetime of learning so everyone can realize the life they imagine. We do this by creating vibrant and enriching learning experiences designed for real-life impact. We are on a journey to be 100 percent digital to meet the changing needs of the global population by developing a new strategy with ambitious targets. To deliver on our strategic vision, we have five business divisions that are the foundation for the long-term growth of the company: Assessment & Qualifications, Virtual Learning, English Language Learning, Workforce Skills and Higher Education. Alongside these, we have our corporate divisions: Digital & Technology, Finance, Global Corporate Marketing & Communications, Human Resources, Legal, Strategy and Direct to Consumer. Learn more at We are Pearson.
We value the power of an inclusive culture and also a strong sense of belonging. We promote a culture where differences are embraced, opportunities are accessible, consideration and respect are the norm and all individuals are supported in reaching their full potential. Through our talent, we believe that diversity, equity and inclusion make us a more innovative and vibrant place to work. People are at the center, and we are committed to building a workplace where talent can learn, grow and thrive.
Pearson is an Affirmative Action and Equal Opportunity Employer and a member of E-Verify. We want a team that represents a variety of backgrounds, perspectives and skills. The more inclusive we are, the better our work will be. All employment decisions are based on qualifications, merit and business need. All qualified applicants will receive consideration for employment without regard to race, ethnicity, color, religion, sex, sexual orientation, gender identity, gender expression, age, national origin, protected veteran status, disability status or any other group protected by law. We strive for a workforce that reflects the diversity of our communities.
To learn more about Pearson's commitment to a diverse and inclusive workforce, navigate to: Diversity, Equity & Inclusion at Pearson.
Note that the information you provide will stay confidential and will be stored securely. It will not be seen by those involved in making decisions as part of the recruitment process.
Job: PRODUCT MANAGEMENT
Organization: Direct to Consumer
Schedule: FULL_TIME
Req ID: 11486