Functional Skills Tutor - Minley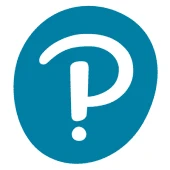 Pearson
Minley, Camberley GU17 9JS, UK
Posted on Wednesday, April 26, 2023
We are the world's learning company with more than 24,000 employees operating in 70 countries. We combine world-class educational content and assessment, powered by services and technology, to enable more effective teaching and personalized learning at scale. We believe that wherever learning flourishes so do people.
Purpose
Responsible for delivering English and Mathematics Functional Skills qualifications to the Army's Phase 2 Royal Engineer soldiers under instruction at Gibraltar Barracks, Minley. This role also involves delivering Functional Skills to Royal Engineer soldiers and other Pearson TQ apprentices at other locations and across other Pearson TQ Work Based Learning contracts.
Context
TQ Education & Training (part of the Pearson Group) is a provider of outsourced training services to the UK Ministry of Defence, other public sector organisations and private companies both in the UK and overseas. This role will support Functional Skills delivery as part of the Army RE Apprenticeship contract with the MoD but will work across all Pearson TQ contracts.
Key Responsibilities
Teaching English and Mathematics Functional Skills qualifications at levels 1 and 2, including conducting initial assessments, diagnostic assessments and administering exams

Manage Functional Skills caseload to ensure learners complete in a timely manner

Ensure the learner's e-portfolio is updated with evidence of learning, achievement, feedback, communication attempts and show the learning plan

Complete Speaking and Listening assessments at levels 1 and 2, including the recording of assessments and completion of Awarding Body paperwork

Provide face-to-face learning support and motivate learners in their studies and remote support when required

Complete Tutor Rationale and Programme Plans with each learner to outline the level of Functional Skills to be completed and the course topics to be studied

Complete Learning Session Records with each learner to document progress made and the learner journey

Liaise with Regimental Admin Office in the identification, diagnosis, and support of learners with additional learning support needs

Support and motivate trainees in their studies

Undertake learner reviews, update Individual learning plans (ILPs) and document progress made and the learner journey

Undertake other specified duties including course/resource development, learner induction, tutorial support and associated administrative tasks

Have available an up-to-date syllabus, schemes of work and lesson plans (showing methods of delivery) for each course/class taught

Prepare and use suitable teaching and learning materials for a range of courses/classes which consider differentiation and individual learning styles

Use a range of appropriate delivery methodologies

Maintain accurate records as required for examinations, all assessed work and report on learner progress when required

To provide relevant Functional Skills statistical data to the management team

Follow all agreed Quality Assurance Systems and Risk Management systems and comply with all policies and procedures e.g. Health & Safety and Equal Opportunities and ensure that these policies are followed

Undertake appropriate staff development activities that support personal development, ensuring your own teaching practice conforms with standards
Qualifications, Experience and Skills
Relevant teaching qualification e.g. Cert Ed, PGCE or DTLLS

A minimum level 2 qualification in English, Mathematics and/or ICT

Experience of delivering Functional Skills (English, Mathematics and/or ICT) up to level 2

Experience of providing face-to-face and remote support to learners using a range of delivery methods, including the use of technology e.g. Zoom

Ability to embrace and develop practical and innovative delivery models for Functional Skills

Ability to adopt contextualised Functional Skills delivery techniques to engage learners

Excellent communication, interpersonal and organisational skills

Flexible, adaptable and enthusiastic

Full, current driving licence

Car owner, with a willingness to use on Pearson TQ business as required (mileage allowance payable)
This post is exempt from the provision of the Rehabilitation of Offenders Act 1974 and applicants will be expected to undertake an enhanced disclosure through the DBS.
What to expect from Pearson
Did you know Pearson is one of the 10 most innovative education companies of 2022?
At Pearson, we add life to a lifetime of learning so everyone can realize the life they imagine. We do this by creating vibrant and enriching learning experiences designed for real-life impact. We are on a journey to be 100 percent digital to meet the changing needs of the global population by developing a new strategy with ambitious targets. To deliver on our strategic vision, we have five business divisions that are the foundation for the long-term growth of the company: Assessment & Qualifications, Virtual Learning, English Language Learning, Workforce Skills and Higher Education. Alongside these, we have our corporate divisions: Digital & Technology, Finance, Global Corporate Marketing & Communications, Human Resources, Legal, Strategy and Direct to Consumer. Learn more at We are Pearson.
We value the power of an inclusive culture and also a strong sense of belonging. We promote a culture where differences are embraced, opportunities are accessible, consideration and respect are the norm and all individuals are supported in reaching their full potential. Through our talent, we believe that diversity, equity and inclusion make us a more innovative and vibrant place to work. People are at the center, and we are committed to building a workplace where talent can learn, grow and thrive.
Pearson is an Affirmative Action and Equal Opportunity Employer and a member of E-Verify. We want a team that represents a variety of backgrounds, perspectives and skills. The more inclusive we are, the better our work will be. All employment decisions are based on qualifications, merit and business need. All qualified applicants will receive consideration for employment without regard to race, ethnicity, color, religion, sex, sexual orientation, gender identity, gender expression, age, national origin, protected veteran status, disability status or any other group protected by law. We strive for a workforce that reflects the diversity of our communities.
To learn more about Pearson's commitment to a diverse and inclusive workforce, navigate to: Diversity, Equity & Inclusion at Pearson.
Note that the information you provide will stay confidential and will be stored securely. It will not be seen by those involved in making decisions as part of the recruitment process.
Job: LEARNING DELIVERY
Organization: Workforce Skills
Schedule: FULL_TIME
Req ID: 11505