Teacher Certification Assessment Scorer - NY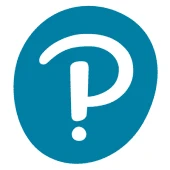 Pearson
Hadley, MA, USA
Posted on Wednesday, May 3, 2023
The Evaluation Systems group of Pearson is recruiting permanently or professionally certified New York State teachers and recent retirees to score the constructed response component of the New York State Teacher Certification ExaminationsTM Content Specialty Tests. Scorers are needed in most content areas.
We are most in need of current or recently retired teachers in the following fields:
Agriculture

School Psychologist

Technology Education

Theater

Earth Science

Students with Disabilities

Business & Marketing

Physics
Working as a scorer is an excellent opportunity to enhance professional development, work with peers from across New York State to support the teaching profession and stay up to date with current practices to expand content knowledge
Remote Scoring:
All scoring activities are conducted remotely via Microsoft Teams and Evaluation Systems web-based scoring platform. Upon logging into the system, scorers are trained and calibrated to a process for evaluating responses effectively and fairly. Scoring sessions are conducted throughout the year and scorers are recruited for scoring sessions based on their availability.
Individuals are eligible based on the following qualifications:
Permanent or professional New York State teaching certificate corresponding to the content field, and are currently teaching in a New York State school (public or private) OR

Have a permanent or professional New York State teaching certificate corresponding to the content field and have taught (public or private) with in the last three years (including regular substitute) OR

are or have been educators at colleges/universities and have taught or advised in a content-relevant field within the last three years.

Candidates MUST also be current residents of New York
Scorer responsibilities:
Evaluates constructed responses of teacher candidates in New York.

Successfully internalizes training and scoring guide.

Participate in discussions.

Must be able to put aside personal biases and apply scoring guide according to rubric requirements.

Meets quality and productivity requirements established for the scoring program.

Engage with other scorers in consensus scoring activities.
Applicants should also:
Have basic computer skills (keyboard, mouse and access to the internet).

Have the capability to meet via online meetings using a personal computer with web camera, microphone, and speakers.

Have the ability to maintain a confidential work environment.
Compensation:
Initial compensation rate is at $17.49/hour up to $18.75 after 375 hours.
What to expect from Pearson
Did you know Pearson is one of the 10 most innovative education companies of 2022?
At Pearson, we add life to a lifetime of learning so everyone can realize the life they imagine. We do this by creating vibrant and enriching learning experiences designed for real-life impact. We are on a journey to be 100 percent digital to meet the changing needs of the global population by developing a new strategy with ambitious targets. To deliver on our strategic vision, we have five business divisions that are the foundation for the long-term growth of the company: Assessment & Qualifications, Virtual Learning, English Language Learning, Workforce Skills and Higher Education. Alongside these, we have our corporate divisions: Digital & Technology, Finance, Global Corporate Marketing & Communications, Human Resources, Legal, Strategy and Direct to Consumer. Learn more at We are Pearson.
We value the power of an inclusive culture and also a strong sense of belonging. We promote a culture where differences are embraced, opportunities are accessible, consideration and respect are the norm and all individuals are supported in reaching their full potential. Through our talent, we believe that diversity, equity and inclusion make us a more innovative and vibrant place to work. People are at the center, and we are committed to building a workplace where talent can learn, grow and thrive.
Pearson is an Affirmative Action and Equal Opportunity Employer and a member of E-Verify. We want a team that represents a variety of backgrounds, perspectives and skills. The more inclusive we are, the better our work will be. All employment decisions are based on qualifications, merit and business need. All qualified applicants will receive consideration for employment without regard to race, ethnicity, color, religion, sex, sexual orientation, gender identity, gender expression, age, national origin, protected veteran status, disability status or any other group protected by law. We strive for a workforce that reflects the diversity of our communities.
To learn more about Pearson's commitment to a diverse and inclusive workforce, navigate to: Diversity, Equity & Inclusion at Pearson.
Note that the information you provide will stay confidential and will be stored securely. It will not be seen by those involved in making decisions as part of the recruitment process.
Job: PROFESSIONAL DEVELOPMENT
Organization: Assessment & Qualifications
Schedule: PART_TIME
Req ID: 11237