Financial Analyst / Financial Control Analyst - Multiple Vacancies!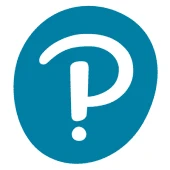 Pearson
IT, Accounting & Finance
Belfast, UK
Posted on Saturday, May 20, 2023
*Join Our Team - Exciting Finance Career Opportunities at Pearson (Edtech FTSE 100)*
Join our global Finance division of 700+ professionals and seize the chance to propel your career forward. As numerous team members in our Pearson Financial services team continue to advance in their professional journeys, we are thrilled to offer multiple vacancies. Don't miss out on this incredible opportunity to grow your career with us.
About Pearson Financial Services (PFS)
PFS is Pearson's global centre of excellence of all global FP&A and financial control activity. We partner with the business, Finance business partners and group reporting to provide outstanding financial support and service. We innovate, drive simplification, and deliver continuous improvement to deliver best in class financial support and excellence.
About the roles
If you are a self-driven individual with a passion for continuous improvement and a desire to develop your financial skills, we invite you to explore the following roles:
Financial Analyst (FP&A)

Financial Control Analyst (Reporting & Financial Control)

Senior Analyst OR Senior Financial Control Analyst
As a Financial Analyst , you will play a crucial role in providing consolidated financial performance views and planning support to our business partnering teams. You will deliver comprehensive financial analysis and contribute to the budgeting and forecasting cycle, enabling effective business decision-making within dedicated divisions.
As a Financial Control Analyst you will focus on supporting month-end close activities, group reporting, audit, balance sheet, and P&L control for our UK and North America operations. You will also drive end-to-end process control, process redesign, and improvement across our UK and offshore teams.
About you
We welcome applications from assistant accountants, project accountants, financial control, or audit-based professionals seeking to transition into full-fledged FP&A or Financial Accounting roles in a dynamic FTSE 100 environment. Joining Pearson means gaining access to:
Training and career development opportunities

Experience in working in a global FTSE 100 Edtech business

the ability to contribute to transforming education globally

Fantastic benefits – including a pension scheme that doubles what you contribute! Pearson Benefits United Kingdom (pearsonbenefitsuk.com)

Flexible working
To be considered you will have/be:
12-18months+ business experience

ability to review and analyse financial data (i.e. variance analysis) and explain the results to support decision making (Financial Analyst)

Core understanding and experience of financial control processes and functions (Financial control analyst)

Advanced user of Microsoft Office suite, particularly Excel (v-lookups, sum-ifs, creation of pivot tables etc.)

Clear verbal and written communication skills

Experience of finance ERP systems (Oracle preferred but not essential)

A team player who is driven by customer service
Start a conversation and Apply today
What to expect from Pearson
Did you know Pearson is one of the 10 most innovative education companies of 2022?
At Pearson, we add life to a lifetime of learning so everyone can realize the life they imagine. We do this by creating vibrant and enriching learning experiences designed for real-life impact. We are on a journey to be 100 percent digital to meet the changing needs of the global population by developing a new strategy with ambitious targets. To deliver on our strategic vision, we have five business divisions that are the foundation for the long-term growth of the company: Assessment & Qualifications, Virtual Learning, English Language Learning, Workforce Skills and Higher Education. Alongside these, we have our corporate divisions: Digital & Technology, Finance, Global Corporate Marketing & Communications, Human Resources, Legal, Strategy and Direct to Consumer. Learn more at We are Pearson.
We value the power of an inclusive culture and also a strong sense of belonging. We promote a culture where differences are embraced, opportunities are accessible, consideration and respect are the norm and all individuals are supported in reaching their full potential. Through our talent, we believe that diversity, equity and inclusion make us a more innovative and vibrant place to work. People are at the center, and we are committed to building a workplace where talent can learn, grow and thrive.
Pearson is an Affirmative Action and Equal Opportunity Employer and a member of E-Verify. We want a team that represents a variety of backgrounds, perspectives and skills. The more inclusive we are, the better our work will be. All employment decisions are based on qualifications, merit and business need. All qualified applicants will receive consideration for employment without regard to race, ethnicity, color, religion, sex, sexual orientation, gender identity, gender expression, age, national origin, protected veteran status, disability status or any other group protected by law. We strive for a workforce that reflects the diversity of our communities.
To learn more about Pearson's commitment to a diverse and inclusive workforce, navigate to: Diversity, Equity & Inclusion at Pearson.
Note that the information you provide will stay confidential and will be stored securely. It will not be seen by those involved in making decisions as part of the recruitment process.
Job: FINANCE
Organization: Corporate Finance
Schedule:
Req ID: 11855