Account Manager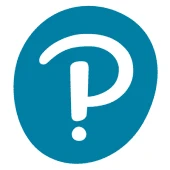 Pearson
Sales & Business Development
Riyadh Saudi Arabia
Posted on Friday, May 26, 2023
English Language and Learning Account Manager
At Pearson, we're committed to a world that's always learning and to our talented team who makes it all possible. We are bold thinkers and standout innovators who motivate each other to explore new frontiers in an environment that supports and inspires us to always be better. By pushing the boundaries of technology — and each other to surpass these boundaries — we create seeds of learning that become the catalyst for the world's innovations, personal and global, large and small.
Purpose:
The Engilsh Language and Learning (ELL) Account Manager is a sales and learning consultancy role working with institutions – schools and universities in KSA. They are responsible for developing strategic partnerships with the client base by leveraging Pearson content, assets, and partnerships. This person is responsible for maximizing market share growth in the KSA as well as establishing large institutional agreements. The incumbent must be aggressive and active in competitive accounts, as well knowledgeable regarding competition and industry trends. Responsible for proposing and closing engagements that will achieve total revenue growth, profit, and customer satisfaction plans.
Key Accountabilities:
Presenting solutions capabilities to prospective clients
Consulting with clients regarding technology and other support issues as it pertains to online learning environment
Selling and implementing new business models
Developing and maintaining relationships with existing customers and prospective clients via on-site meetings KSA-wide, telephone calls and emails.
Superior customer relationship management skills. Demonstrate the ability to build relationships with end user and decision makers.
Acting as a liaison between the company and its existing and potential markets
Negotiating and closing large transactions and/or contracts and achieving a significant growth towards a sales goal.
Meeting, giving ELL presentations and information to decision-makers in educational institutions.
Conducting tailor-made ELL product presentations that align with the customers' needs.
Feeding back to colleagues in marketing & product regarding customer needs and progress, to ensure alignment between teams.
Key Challenges and Responsibilities:
Working in a fast paced and dynamic organization, the ability to change and flex to new ways of working as required.
Ability to work in a matrix organization and have the ability to galvanize relationships internally and externally to obtain the best outcomes.
Extensive travel around the Kingdom and potentially in the region
Contributing to complex bids with ministry and large educational institutions. - Strong strategic planning and organization skills (implement and coordinate)
Experience and qualifications
Billingual – Mastery of English and Arabic
Knowledge of the education sector and English language learning is desirable
Proven track record setting and achieving sales targets is desirable
What to expect from Pearson
Did you know Pearson is one of the 10 most innovative education companies of 2022?
At Pearson, we add life to a lifetime of learning so everyone can realize the life they imagine. We do this by creating vibrant and enriching learning experiences designed for real-life impact. We are on a journey to be 100 percent digital to meet the changing needs of the global population by developing a new strategy with ambitious targets. To deliver on our strategic vision, we have five business divisions that are the foundation for the long-term growth of the company: Assessment & Qualifications, Virtual Learning, English Language Learning, Workforce Skills and Higher Education. Alongside these, we have our corporate divisions: Digital & Technology, Finance, Global Corporate Marketing & Communications, Human Resources, Legal, Strategy and Direct to Consumer. Learn more at We are Pearson.
We value the power of an inclusive culture and also a strong sense of belonging. We promote a culture where differences are embraced, opportunities are accessible, consideration and respect are the norm and all individuals are supported in reaching their full potential. Through our talent, we believe that diversity, equity and inclusion make us a more innovative and vibrant place to work. People are at the center, and we are committed to building a workplace where talent can learn, grow and thrive.
Pearson is an Affirmative Action and Equal Opportunity Employer and a member of E-Verify. We want a team that represents a variety of backgrounds, perspectives and skills. The more inclusive we are, the better our work will be. All employment decisions are based on qualifications, merit and business need. All qualified applicants will receive consideration for employment without regard to race, ethnicity, color, religion, sex, sexual orientation, gender identity, gender expression, age, national origin, protected veteran status, disability status or any other group protected by law. We strive for a workforce that reflects the diversity of our communities.
To learn more about Pearson's commitment to a diverse and inclusive workforce, navigate to: Diversity, Equity & Inclusion at Pearson.
Note that the information you provide will stay confidential and will be stored securely. It will not be seen by those involved in making decisions as part of the recruitment process.
Job: SALES
Organization: English Language Learning
Schedule: FULL_TIME
Req ID: 11882