HR Operations Intern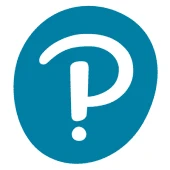 Pearson
People & HR, Operations
Mandaluyong, Metro Manila, Philippines
Posted on Tuesday, June 6, 2023
About Pearson
At Pearson, we're committed to a world that's always learning and to our talented team that makes it all possible. From bringing lectures vividly to life to turning textbooks into laptop lessons, we are always re-examining the way people learn best, whether it's one child in our own backyard or an education community across the globe. We are bold thinkers and standout innovators who motivate each other to explore new frontiers in an environment that supports and inspires us to always be better. By pushing the boundaries of technology — and each other to surpass these boundaries — we create seeds of learning that become the catalyst for the world's innovations, personal and global, large and small.
We are currently seeking dynamic and talented individuals to join our team. We have multiple positions available, offering exciting opportunities for professional growth and development. We invite you to apply for one of our available positions:
NOTE: Indicate the position you're applying for on your resume so the designated recruiter in charge of hiring can get in touch with you.
HR Positions Available:
Knowledge and Content Management Intern

Workforce and Assessment Intern

People Care Support Intern
Job Description:
Collaborating with Team Members: You'll work closely with your supervisor and other team members, collaborating on various tasks and projects. Effective communication and teamwork are essential for successful completion of assignments.

Administrative Tasks: You will be assigned administrative duties such as organizing files, maintaining databases, scheduling appointments, or handling correspondence. You would utilize Microsoft 365 Office, specifically Word, Excel, and Outlook. These tasks help develop organizational and time management skills.

Providing Support: Provide support to other team members by assisting with day-to-day tasks. This can include answering phone calls and responding to emails. Duties may also include processing HR transactions in Fusion and creating or maintaining content.

Shadowing and Observation : Internships provide an excellent opportunity to observe and learn from experienced professionals in your field. You may be asked to shadow senior employees, attend meetings, or participate in training sessions.

Following Company Policies and Procedures: As an intern, you are expected to adhere to the company's policies and procedures, including confidentiality agreements, code of conduct, and professional etiquette.

Feedback and Improvement: Actively seeking feedback from your supervisor and team members is crucial for personal and professional growth. Use this feedback to improve your skills and enhance your performance throughout the internship. In terms of OJT requirements, you can request your supervisor to complete a feedback form provided by your educational institute.
Skills and Other Requirements:
Minimum 3 to 6 months of internship

Amenable to work in varying shifts as early as 10:00 AM. The end of shift will be no later than 9:00 PM.

Monday to Friday, 8 hours per shift

Basic knowledge of Microsoft Office
If we sound like a good match for you, or maybe for a friend, we'd love to receive an application.
What to expect from Pearson
Did you know Pearson is one of the 10 most innovative education companies of 2022?
At Pearson, we add life to a lifetime of learning so everyone can realize the life they imagine. We do this by creating vibrant and enriching learning experiences designed for real-life impact. We are on a journey to be 100 percent digital to meet the changing needs of the global population by developing a new strategy with ambitious targets. To deliver on our strategic vision, we have five business divisions that are the foundation for the long-term growth of the company: Assessment & Qualifications, Virtual Learning, English Language Learning, Workforce Skills and Higher Education. Alongside these, we have our corporate divisions: Digital & Technology, Finance, Global Corporate Marketing & Communications, Human Resources, Legal, Strategy and Direct to Consumer. Learn more at We are Pearson.
We value the power of an inclusive culture and also a strong sense of belonging. We promote a culture where differences are embraced, opportunities are accessible, consideration and respect are the norm and all individuals are supported in reaching their full potential. Through our talent, we believe that diversity, equity and inclusion make us a more innovative and vibrant place to work. People are at the center, and we are committed to building a workplace where talent can learn, grow and thrive.
Pearson is an Affirmative Action and Equal Opportunity Employer and a member of E-Verify. We want a team that represents a variety of backgrounds, perspectives and skills. The more inclusive we are, the better our work will be. All employment decisions are based on qualifications, merit and business need. All qualified applicants will receive consideration for employment without regard to race, ethnicity, color, religion, sex, sexual orientation, gender identity, gender expression, age, national origin, protected veteran status, disability status or any other group protected by law. We strive for a workforce that reflects the diversity of our communities.
To learn more about Pearson's commitment to a diverse and inclusive workforce, navigate to: Diversity, Equity & Inclusion at Pearson.
Note that the information you provide will stay confidential and will be stored securely. It will not be seen by those involved in making decisions as part of the recruitment process.
Job: HUMAN RESOURCES
Organization: Corporate Human Resources
Schedule: FULL_TIME
Req ID: 12054