ELL Digital and E-Commerce Director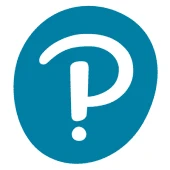 Pearson
Madrid, Spain
Posted on Tuesday, June 6, 2023
About English Language Learning
In the English Language Learning (ELL) business unit, we aspire to become the world's leading destination to learn and improve English language skills. Our main focus is on committed learners from around the world, who are motivated by outcomes because they want to reach their full potential through learning English.
About the role
Do you want to be part of the biggest digital transformation in the EdTech and help people around the world to learn languages and realize their dreams? The English Language Learning (ELL) division of Pearson is looking for a talented and motivated professional to join our growing team as Director for Digital Presence and e-Business. In this exciting role you will ramp up and lead a team of technical experts to drive the digital transformation of ELL around CRM, WebCMS, E-Commerce and digital analytics. You will also support the Direct to Consumer journey of ELL by building strong competencies in the area of mobile applications and AR/VR technologies. Reporting to the ELL CTO you will support defining and executing the digital transformation strategy in close collaboration with Marketing, Sales and Product teams.
High Level Responsibilities
Ramp up and lead a team of domain matter experts and SW engineers

Create a vision and a strategy for the digital transformation in alignment with key stakeholders in Marketing Sales, Products and Central Tech

Build a pipeline of demands for digital solutions, prioritize them, and drive their rollout and deployment globally

Contribute to the data strategy for ELL and build a data driven culture across the division

Ensure security and compliance of digital solutions in the managed portfolio

Build a sourcing strategy for development and manage contracts and relationship with external vendors

Align with the ELL Chief Architect and the Enterprise Architecture team on global solutions to adopt
About you
Qualifications & Skills
Degree in Software engineering or Computer Science (or equivalent experience)

Strong understanding of emerging technologies and software engineering methodologies

Relevant digital products knowledge, including Web Platforms and CMS, SEO, Direct to Consumer eCommerce, DAM, CRM, Marketing solutions, Mobile apps, AR/VR and proven track record of deployment of those solutions at scale

Strong data driven mindset and knowledge of data analytics solutions, Tagging, Search & Content Marketing, SEO

Relevant experience in managing and mentoring SW engineering teams in a complex and matrix organization as well as in building relationships with senior stakeholders

proven track record of developing a Strategy and Vision for multiple Platforms as well as in large technical transformation projects

Ability to build agile and high performing teams that can deliver business value in short period of time

Experience in managing contracts and external vendors

Passion for education and learning

Experience in working with multinational, multicultural and distributed teams
How to apply
Please submit a CV and cover letter (optional) in English.
What to expect from Pearson
Did you know Pearson is one of the 10 most innovative education companies of 2022?
At Pearson, we add life to a lifetime of learning so everyone can realize the life they imagine. We do this by creating vibrant and enriching learning experiences designed for real-life impact. We are on a journey to be 100 percent digital to meet the changing needs of the global population by developing a new strategy with ambitious targets. To deliver on our strategic vision, we have five business divisions that are the foundation for the long-term growth of the company: Assessment & Qualifications, Virtual Learning, English Language Learning, Workforce Skills and Higher Education. Alongside these, we have our corporate divisions: Digital & Technology, Finance, Global Corporate Marketing & Communications, Human Resources, Legal, Strategy and Direct to Consumer. Learn more at We are Pearson.
We value the power of an inclusive culture and also a strong sense of belonging. We promote a culture where differences are embraced, opportunities are accessible, consideration and respect are the norm and all individuals are supported in reaching their full potential. Through our talent, we believe that diversity, equity and inclusion make us a more innovative and vibrant place to work. People are at the center, and we are committed to building a workplace where talent can learn, grow and thrive.
Pearson is an Affirmative Action and Equal Opportunity Employer and a member of E-Verify. We want a team that represents a variety of backgrounds, perspectives and skills. The more inclusive we are, the better our work will be. All employment decisions are based on qualifications, merit and business need. All qualified applicants will receive consideration for employment without regard to race, ethnicity, color, religion, sex, sexual orientation, gender identity, gender expression, age, national origin, protected veteran status, disability status or any other group protected by law. We strive for a workforce that reflects the diversity of our communities.
To learn more about Pearson's commitment to a diverse and inclusive workforce, navigate to: Diversity, Equity & Inclusion at Pearson.
Note that the information you provide will stay confidential and will be stored securely. It will not be seen by those involved in making decisions as part of the recruitment process.
Job: TECHNOLOGY
Organization: English Language Learning
Schedule: FULL_TIME
Req ID: 6144