Key Account Manager - HED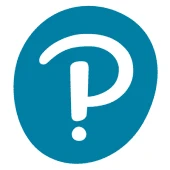 Pearson
Sales & Business Development
Sydney, Australia
Posted on Thursday, June 29, 2023
We're currently looking for a B2B sales professional with a stellar track record, with drive, initiative, and experience delivering sustained sales growth. If you have strong field-based SaaS sales experience, especially dealing with complex sales and multiple stakeholders, you might be the person we're looking for!
About the role : As a Key Account Manager , you'll take a digital-first approach to selling Pearson's products, owning relationships with a variety of stakeholders across the universities within your territory. You will work closely with customers to identify and tailor solutions based on Pearson's products to meet their specific needs, to both inspire and delight them. You will collaborate with other members of our sales team to deliver market share and revenue growth, through strategic planning and execution, and ongoing business development.
Our team: Higher Education – part of Pearson's International Higher Education Division, the Higher Education Australia division provides world-leading content, courseware and innovative digital learning solutions to support learners and educators in the tertiary sector.
As Key Account Manager, you'll be responsible for:
Identifying new business opportunities in your territory, building and progressing a pipeline of new business through field sales activities, including working with leads , and demonstrating and advising on Pearson digital solutions to meet customer needs, moving to closed sales.

Collaborating with colleagues to develop strategic business plans to maximise sales growth in your territory, in alignment with business priorities.

Working closely with colleagues to directly support key accounts, promoting optimal use of products across the university, to ensure renewal targets are met for subscription products.

Maintaining open dialogues to nurture strategic relationships with university educators, as well as other key stakeholders (internal and external).

Managing customer and prospect data to report on territory KPIs and maximise efficiency through the use of CRM systems

Collaborating with the Sales and broader Higher Education teams within Pearson, fostering a high performance culture, to deliver exceptional outcomes for our customers and for the business.
To be successful in this role, you will ideally have:
4+ years' experience in B2B sales or business development, with a demonstrable track record of driving sustained business growth

Results-oriented professional with a high degree of initiative, personal accountability and integrity

Excellent skills in analysis and problem-solving, communication, and negotiation

Experience in leveraging CRM systems (ideally Salesforce) to drive sales efficiency and effectiveness

Bachelor's degree is required

Knowledge of the higher education or technology sectors is desired, but not essential
Benefits
Bonus leave day, to invest in your learning as well as volunteer day to give back to the community

Flexible hybrid working
Flexible working: We are committed to hybrid working practices and has adopted flexible remote and virtual working. Where possible our employees can choose to manage their attendance to the office more flexibly.
If you are as passionate as we are about changing lives through learning, then help us to learn more about you and why you want to work with Pearson. Click 'Apply Now' to create your application online.
Be a part of innovative, future focused company!
What to expect from Pearson
Did you know Pearson is one of the 10 most innovative education companies of 2022?
At Pearson, we add life to a lifetime of learning so everyone can realize the life they imagine. We do this by creating vibrant and enriching learning experiences designed for real-life impact. We are on a journey to be 100 percent digital to meet the changing needs of the global population by developing a new strategy with ambitious targets. To deliver on our strategic vision, we have five business divisions that are the foundation for the long-term growth of the company: Assessment & Qualifications, Virtual Learning, English Language Learning, Workforce Skills and Higher Education. Alongside these, we have our corporate divisions: Digital & Technology, Finance, Global Corporate Marketing & Communications, Human Resources, Legal, Strategy and Direct to Consumer. Learn more at We are Pearson.
We value the power of an inclusive culture and also a strong sense of belonging. We promote a culture where differences are embraced, opportunities are accessible, consideration and respect are the norm and all individuals are supported in reaching their full potential. Through our talent, we believe that diversity, equity and inclusion make us a more innovative and vibrant place to work. People are at the center, and we are committed to building a workplace where talent can learn, grow and thrive.
Pearson is an Affirmative Action and Equal Opportunity Employer and a member of E-Verify. We want a team that represents a variety of backgrounds, perspectives and skills. The more inclusive we are, the better our work will be. All employment decisions are based on qualifications, merit and business need. All qualified applicants will receive consideration for employment without regard to race, ethnicity, color, religion, sex, sexual orientation, gender identity, gender expression, age, national origin, protected veteran status, disability status or any other group protected by law. We strive for a workforce that reflects the diversity of our communities.
To learn more about Pearson's commitment to a diverse and inclusive workforce, navigate to: Diversity, Equity & Inclusion at Pearson.
Note that the information you provide will stay confidential and will be stored securely. It will not be seen by those involved in making decisions as part of the recruitment process.
Job: SALES
Organization: Higher Education
Schedule: FULL_TIME
Req ID: 12134