Marketing Cloud Executive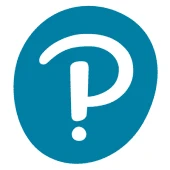 Pearson
Marketing & Communications
Madrid, Spain
Posted on Friday, July 7, 2023
ABOUT US
At Pearson, we're committed to a world that's always learning and to our talented team who makes it all possible. From bringing lectures vividly to life to turning textbooks into laptop lessons, we are always re-examining the way people learn best, whether it's one child in our own backyard or an education community across the globe. We are bold thinkers and standout innovators who motivate each other to explore new frontiers in an environment that supports and inspires us to always be better. By pushing the boundaries of technology — and each other to surpass these boundaries — we create seeds of learning that become the catalyst for the world's innovations, personal and global, large and small.
Purpose
This is a newly created role that will support our global onboard and training programme for SalesForce Marketing Cloud. It will report into our Senior Marketing Cloud Manager and work closely with global and regional marketing teams. You will be an advanced user of SFMC and SalesCloud, with an expertise in Journey Builder, Automation Studio, and Einstein features.
Key Accountabilities:
Support the global roll-out of SFMC; leading on individual countries and functional areas

Work with regional marketing teams to understand problem areas

Support key workstreams including optimizing of datasets and general training on FormAssembly, SFMC and SalesCloud.

Lead training on key SFMC features including Journey Builder, Automation Studio, Einstein

Provide ongoing support to key markets

Lead on B2B and DtC lead nurturing and qualification via email strategy, development and optimisation

Bring best practice into the team around email journey building, email optimization, and lead scoring

Work with lead markets and global brand team to develop, implement & optimize new email journeys

Collaborate with regional marketing and sales teams to define and align lead scoring principles and processes

Maximise value from SFMC tools and features

Support markets with BAU issues across SFMC

Help markets solve technical challenges with SFMC via ticketing process

Provide ongoing coaching for regional teams to reduce number of tickets

Contribute to the broader digital, brand and regional marketing teams, constantly looking for areas to optimize and share expertise
Competencies & experience required
Certified Marketing Cloud Consultant or Certified Email Specialist

5 yrs experience in implementing Marketing Cloud Automations, Marketing Cloud Text (SMS), Push Notifications, Journey Builder

Experience in Developing Reusable components in Marketing Cloud and setting up Triggered - real-time emails and text notifications

Strong knowledge of developing AMPSCRIPT code and Script to implement personalization

Experience with CSS and HTML for email creation

Knowledge of basic SQL, including join statements

Expert knowledge of responsive email development principles and ability to create HTML content to work across different browsers and email programs

Experience in Managing account configurations Configuring Roles and Business Units

Exposure to Contact Builder, Audience Builder and Predictive intelligence (preferred)

Strong writing skills with the ability to create documentation for both business and technical stakeholders

Troubleshoot issues related to HTML templates, list segmentation, tracking and other aspects of email execution, as required.

Ability to propose cost effective marketing technology solutions to address business challenges such as

improvement of development, processes and governance standards

Strong written and oral presentation skills

Action-oriented with a "roll up your sleeves approach"
Evident fluency in English Language, being confident in speaking, reading and writing communication.
What to expect from Pearson
Did you know Pearson is one of the 10 most innovative education companies of 2022?
At Pearson, we add life to a lifetime of learning so everyone can realize the life they imagine. We do this by creating vibrant and enriching learning experiences designed for real-life impact. We are on a journey to be 100 percent digital to meet the changing needs of the global population by developing a new strategy with ambitious targets. To deliver on our strategic vision, we have five business divisions that are the foundation for the long-term growth of the company: Assessment & Qualifications, Virtual Learning, English Language Learning, Workforce Skills and Higher Education. Alongside these, we have our corporate divisions: Digital & Technology, Finance, Global Corporate Marketing & Communications, Human Resources, Legal, Strategy and Direct to Consumer. Learn more at We are Pearson.
We value the power of an inclusive culture and also a strong sense of belonging. We promote a culture where differences are embraced, opportunities are accessible, consideration and respect are the norm and all individuals are supported in reaching their full potential. Through our talent, we believe that diversity, equity and inclusion make us a more innovative and vibrant place to work. People are at the center, and we are committed to building a workplace where talent can learn, grow and thrive.
Pearson is an Affirmative Action and Equal Opportunity Employer and a member of E-Verify. We want a team that represents a variety of backgrounds, perspectives and skills. The more inclusive we are, the better our work will be. All employment decisions are based on qualifications, merit and business need. All qualified applicants will receive consideration for employment without regard to race, ethnicity, color, religion, sex, sexual orientation, gender identity, gender expression, age, national origin, protected veteran status, disability status or any other group protected by law. We strive for a workforce that reflects the diversity of our communities.
To learn more about Pearson's commitment to a diverse and inclusive workforce, navigate to: Diversity, Equity & Inclusion at Pearson.
Note that the information you provide will stay confidential and will be stored securely. It will not be seen by those involved in making decisions as part of the recruitment process.
Job: MARKETING
Organization: English Language Learning
Schedule: FULL_TIME
Req ID: 12402