Manager - Performance Engineering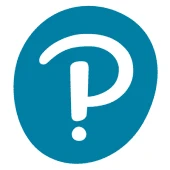 Pearson
Durham, NC, USA
Posted on Thursday, July 13, 2023
Lead and build the Performance practice and engineering teams

Manage E2E delivery, governance, assessment, consulting and capacity planning

Working closely with different teams like Product Management, Development, QA, Solution teams to create good Non-Functional Requirements for the product and aligning the Performance Engineering teams goal and testing accordingly

Flag down potential performance issues and provide technical assistance and advice to ensure smooth system performance in the development stage.

Involve in designing, developing and Performance test plans for scenarios including scalability, benchmarking, and performance for Web based modules, Mobile applications and APIs

Bringing in innovations and robust automation with respect to the Non-functional testing wherever required for high availability and scalable products, reusable and can be integrated into CI/CD

Hands-on experience analyzing reports and documenting observations to identify bottlenecks

Investigates & reports project issues by communicating & working with various departments including Development, Product, Project Management, Systems & Application support groups, Network Engineering, etc., as well as other project teams

Using workload information and performance results to identify and understand performance bottlenecks and provide tuning recommendations

Develop possible solution themselves and on situations work closely with Product Engineering team members and provide updates to stakeholders

Work to improve the Customer Knowledge base with technical articles

Prepare weekly reports summarizing Reported cases, troubleshooting guides etc

Suggest overall product improvements including new enhancements

Proactively evaluate Internal/engineering/Implementation processes and provide recommendations to increase overall efficiency

Helping junior team members in their scripting and test scenario designing

Strong technical knowledge of a typical technology stack integrating frameworks to deliver testing services from frontend to backend.Ability to obtain and analyze non-functional requirements and estimate work effort needed to complete assigned tasks.

Ability to identify, monitor and troubleshoot performance issues at all levels including operating system, component, database, network.

Strong problem solving and analytical skills demonstrated by the ability to assimilate new information, understand complex topics, and arrive at meaningful and accurate conclusions

Knowledge of Performance Testing Processes and Strategies

Perform detail analysis and report any Service level performance deviation

Track activities against the plan and take corrective action upon deviation

Co-ordinate with key stake holders for review and approval of performance test reports
Technical Experience:
Proven success in contributing to a team-oriented environment

Proven ability to work creatively and analytically in a problem-solving environment

Experience in API, UI and DB performance Testing

Experience working along with large enterprise product team distributed globally

Expert in Code Profiling, System Monitoring, Bottleneck Identification Expert in Capacity Planning, Sizing, Performance Modeling

Expert in correlating metrics, logs, and traces to identify patterns, and trends and helping team in fine tuning solutions

Expertise in creating and presenting performance testing report and presenting to tech groups

NewRelic /Dynatrace / AppDynamics / equivalent) , Log Analysis tools (ELK / Splunk /equivalent), java diagnostic tools (jconsole/visualVM/jstat etc.)

Knowledge in Containerization concepts, Docker & Kubernetes

Good understanding of Microservices, databases

Experience implementing and optimizing processes/methodologies addressing system NFRs

Ability to provide technical direction, prioritize tasks to achieve goals, identify dependencies and report on progress
Preferred Tools Exposure:
All AWS Cloud Products

LoadRunner Enterprise and jMeter - load testing tools (ideal candidates will be experts in both)

Jenkins - test automation

New Relic - performance monitoring

Grafana - data visualization and analytics - dashboards

Tableau - data visualization and business intelligence – key performance indicators

GitHub/GitLab - code repository

Jira - project management

Confluence - documentation collaboration tool
Bonus: Specialized Performance Testing exposure:
Experience with Resilience Testing methods, tools and analysis (Chaos Monkey, Gremlin, Chaos Blade, or custom solutions like AWS)

Experience implementing Customer Experience (Front-end) performance tests for Web and Mobile platforms (tools = Sitespeed, Experitest)

Experience creating/leveraging Observability dashboards in non-prod and/or prod environment (tools = Grafana or custom solutions)

Experience with Jenkins automation of performance tests within CI/CD pipelines
Important soft skills:
Communication, problem-solving, collaboration, and leadership
What to expect from Pearson
Did you know Pearson is one of the 10 most innovative education companies of 2022?
At Pearson, we add life to a lifetime of learning so everyone can realize the life they imagine. We do this by creating vibrant and enriching learning experiences designed for real-life impact. We are on a journey to be 100 percent digital to meet the changing needs of the global population by developing a new strategy with ambitious targets. To deliver on our strategic vision, we have five business divisions that are the foundation for the long-term growth of the company: Assessment & Qualifications, Virtual Learning, English Language Learning, Workforce Skills and Higher Education. Alongside these, we have our corporate divisions: Digital & Technology, Finance, Global Corporate Marketing & Communications, Human Resources, Legal, Strategy and Direct to Consumer. Learn more at We are Pearson.
We value the power of an inclusive culture and also a strong sense of belonging. We promote a culture where differences are embraced, opportunities are accessible, consideration and respect are the norm and all individuals are supported in reaching their full potential. Through our talent, we believe that diversity, equity and inclusion make us a more innovative and vibrant place to work. People are at the center, and we are committed to building a workplace where talent can learn, grow and thrive.
Pearson is an Affirmative Action and Equal Opportunity Employer and a member of E-Verify. We want a team that represents a variety of backgrounds, perspectives and skills. The more inclusive we are, the better our work will be. All employment decisions are based on qualifications, merit and business need. All qualified applicants will receive consideration for employment without regard to race, ethnicity, color, religion, sex, sexual orientation, gender identity, gender expression, age, national origin, protected veteran status, disability status or any other group protected by law. We strive for a workforce that reflects the diversity of our communities.
To learn more about Pearson's commitment to a diverse and inclusive workforce, navigate to: Diversity, Equity & Inclusion at Pearson.
Note that the information you provide will stay confidential and will be stored securely. It will not be seen by those involved in making decisions as part of the recruitment process.
Job: ENGINEERING
Organization: Corporate Strategy & Technology
Schedule: FULL_TIME
Req ID: 12501