Analista de Trade Marketing - Temporário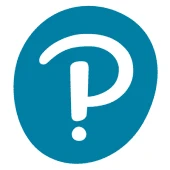 Pearson
Marketing & Communications
Brazil
Posted on Saturday, July 15, 2023
*Quem nós somos? *
A Pearson, maior empresa de aprendizagem do mundo busca uma equipe #GenteBoa para tornar a nossa missão e valores possíveis. Estamos sempre reavaliando a forma como aprendemos, seja uma criança em nosso próprio ambiente ou uma comunidade de ensino ao redor do mundo. Somos pessoas ousadas, pensadoras e inovadoras. É o que nos motiva para explorar novas fronteiras em um ambiente que nos apoia como somos e nos inspira a sermos sempre melhores.
Ao pressionar os limites da tecnologia — e uns aos outros para superar esses limites — criamos sementes de aprendizagem que se tornam o catalisadoras das inovações do mundo, sejam essas pessoais ou globais, grandes e pequenas.
*Quem procuramos: *
#GenteBoa para o time de Trade Marketing para atuar na marca Wizard by Pearson com foco em programas de loyalty, member-get-member e incentivo comercial. Buscamos alguém com alta adaptabilidade, bom relacionamento entre diversas áreas, perfil analítico e visão estratégica para melhorias e ganho de escala.
Seu dia a dia como #GenteBoa:
Gerenciamento de plataforma member-get-member.

Desenvolvimento e acompanhamento do programa de indicações para não-alunos.

Criar e garantir a execução dos cronogramas dos projetos envolvidos.

Elaborar relatórios e KPIs de acompanhamento a nível nacional e regional.

Engajamento, comunicação e lançamento de novas funcionalidades para a rede de franqueados.

Acompanhamento de budget de projetos.

Gestão e acompanhamento do sistema de materiais de Marketing e ambientação Wizard.

Criação de campanhas segmentadas com foco em captação de novas matrículas a partir da plataforma Member-get-member.

Suporte ao time comercial em campanhas de incentivo de vendas.

Elaboração de manuais e treinamentos para times internos de atendimento, equipe comercial e rede de franqueados.

Análise dos principais KPI's (CPL, CPA, taxa de conversão, ROI).
Para dar match com essa vaga, é importante que você tenha:
Fit com a cultura Pearson.

Ensino superior completo em Marketing, Publicidade e Propaganda, Administração e áreas afins.

Experiência com as áreas de Trade e Marketing.

Conhecimento em programas de member-get-member e loyalty.

Conhecimento em Marketing Digital.

Perfil analítico e raciocínio lógico.

Boa comunicação e proatividade.

Conhecimento Pacote Office.

Inglês intermediário.
Será bacana se você possuir também:
Conhecimento em Gestão de Projetos.

Conhecimento em performance digital.

Experiência com franquias.

Experiência com Educação.

Conhecimento em varejo.

Conhecimento em ferramentas digitais (ex. Analytics).
Vantagens em ser #GenteBoa
Horários Flexíveis.

Vale Refeição.
_Se você se encaixa no perfil e tem nossos valores, venha logo ser #GenteBoa!! _
What to expect from Pearson
Did you know Pearson is one of the 10 most innovative education companies of 2022?
At Pearson, we add life to a lifetime of learning so everyone can realize the life they imagine. We do this by creating vibrant and enriching learning experiences designed for real-life impact. We are on a journey to be 100 percent digital to meet the changing needs of the global population by developing a new strategy with ambitious targets. To deliver on our strategic vision, we have five business divisions that are the foundation for the long-term growth of the company: Assessment & Qualifications, Virtual Learning, English Language Learning, Workforce Skills and Higher Education. Alongside these, we have our corporate divisions: Digital & Technology, Finance, Global Corporate Marketing & Communications, Human Resources, Legal, Strategy and Direct to Consumer. Learn more at We are Pearson.
We value the power of an inclusive culture and also a strong sense of belonging. We promote a culture where differences are embraced, opportunities are accessible, consideration and respect are the norm and all individuals are supported in reaching their full potential. Through our talent, we believe that diversity, equity and inclusion make us a more innovative and vibrant place to work. People are at the center, and we are committed to building a workplace where talent can learn, grow and thrive.
Pearson is an Affirmative Action and Equal Opportunity Employer and a member of E-Verify. We want a team that represents a variety of backgrounds, perspectives and skills. The more inclusive we are, the better our work will be. All employment decisions are based on qualifications, merit and business need. All qualified applicants will receive consideration for employment without regard to race, ethnicity, color, religion, sex, sexual orientation, gender identity, gender expression, age, national origin, protected veteran status, disability status or any other group protected by law. We strive for a workforce that reflects the diversity of our communities.
To learn more about Pearson's commitment to a diverse and inclusive workforce, navigate to: Diversity, Equity & Inclusion at Pearson.
Note that the information you provide will stay confidential and will be stored securely. It will not be seen by those involved in making decisions as part of the recruitment process.
Job: MARKETING
Organization: English Language Learning
Schedule: FULL_TIME
Req ID: 12533
#LI-REMOTE