Senior Financial Analyst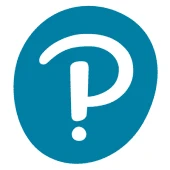 Pearson
IT, Accounting & Finance
Mandaluyong, Metro Manila, Philippines
Posted on Friday, July 21, 2023
At Pearson, our purpose is simple: to add life to a lifetime of learning. We believe that every learning opportunity is a chance for a personal breakthrough. That's why our c.20,000 Pearson employees are committed to creating vibrant and enriching learning experiences designed for real-life impact. We are the world's leading learning company, serving customers in nearly 200 countries with digital content, assessments, qualifications, and data. For us, learning isn't just what we do. It's who we are.
Role Summary:
We are recruiting this Senior Financial Analyst role within Pearson Finance Services (PFS) to support the Finance Team of one of the divisions in Virtual Learning. This role will prepare and deliver financial planning and analysis to business areas enabling effective business decision making. This role will also be expected to contribute to aspects of the budgeting and forecasting cycle.
Key Responsibilities:
Financial Analysis (both at month-end and on ad-hoc basis)
Responsible for the delivery of subdivisional P&L reporting and analysis for the business

Review products & projects to ensure accounting is in line with policies

Request accrual or other accounting adjustments that are judgement based

Provides analysis to support decision-making, including presenting economic outcomes, identifying the key value drivers, benefits, sensitivities and risks, accounting, and fiscal implications.

Prepares and analyses problems using sensitivity analysis and other techniques; reviews variance analyses and account reconciliations and identifies significant items requiring the attention of higher-level management.

Has experience working with multiple business models.
Cost Management
Applies various techniques such as target costing, value analysis, life cycle and discuss implications.

Prepares analysis and reports that enable the business management to effectively challenge costs and inform decision-making.

Participates in waste elimination efforts with the business to understand key drivers and cost reduction opportunities.
Investment Analysis & Allocation
Applies a combination of quantitative methods, qualitative judgement, and forward estimates in the development of sophisticated capital investment analysis.

Assures the analysis and planning beyond the scope of capital spending to the wider expenditure (R&D, marketing, talent, etc.).

Communicates investment analysis criteria to non-finance professionals in a clear and concise manner to support decision making in resource that drives revenue growth.
Planning, Budgeting & Forecasting
Supports planning processes, including setting targets, communicating assumptions, coordinating budget preparation, challenging submissions, and seeking synergies upon consolidation.

Provides the business with relevant financial support to enable effective planning while applying sensible budgeting and forecasting techniques.

Provides reasoned advice on modelling, planning, and forecasting with reference to cost, time and quality which incorporate the organization strategic direction.
Strategy & Resource Planning
Applies a strategic planning approach, identifying tools, techniques and practices that are business enablers and enhance improvements in cost/performance or sustainability.

Monitors the finance progress against leadership team strategic goals and identifies bottlenecks to progress, identifying potential solutions, providing advice and escalating as needed to ensure goals are achieved
Leadership Capabilities:
Ability to Influence Others – Identifies the agendas, concerns, and motivations of interested others, and is persuasive when positioning ideas and arguments to address them. Proactively cultivates networks with key individuals across functions to gain support for ideas, creating a foundation for future influence. Ensures that all proposals or arguments are fully supported by strong logic and a compelling business case, addressing all relevant factors.

Communication – Communicates financial information and concepts in a clear, precise, thorough manner to meet the needs of both finance and non-finance audiences. Ensures that own positions effectively address others' needs and priorities, and that concerns are openly discussed and addressed. Projects self-assurance and unshakable confidence to influence outcomes with persuasiveness and candor. Appreciates the diversity of stakeholder interactions and adapts personal style as well as approach accordingly.

Strategic Decision Making – Critically and logically evaluates potential short- and long-term costs, risks, and benefits of alternatives before making key decisions. Critically and logically evaluates the costs, risks, and benefits of alternatives before making decisions.

Accountability and Ownership – Prioritizes and balances, organizes, and allocates time, actions, and resources to generate significant positive results and achieve critical goals, even in fast-moving or uncertain situations. Anticipates and decisively intervenes, addressing and removing obstacles, and redirects efforts to accelerate work, improves quality, moves the work forward, and/or gets efforts back on track.

Collaboration and Partnering – Identifies opportunities and take actions to build relationships between own area and other teams/departments to help achieve business goals.

Change Management Capability – Understands the change management process. Able to influence and lead others to embrace change positively in support of organizational objectives.

Prioritization – Juggles many priorities and competing demands for one's time. Understands the importance of materiality when prioritizing work
Qualifications/Experience Required:
5 years minimum experience in a Financial Planning and Analysis role

Strong accounting knowledge with experience in project accounting– holding a recognized professional accountancy qualification (consideration will be given to candidates without a qualification who can demonstrate they meet the other experience requirements)

Excellent understanding of materiality and ability to prioritize across competing demands

Experience of finance ERP systems (Oracle preferred but not essential)

Experience with predictive modeling & data visualization tools (i.e., Alteryx and Tableau)

Understanding of financial control, business performance management and process optimization and experience of working in more than one of these areas

Advanced user of Microsoft Office suite, particularly Excel (v-lookups, sum-ifs, pivot tables etc.)

High commitment to quality to ensure reports are prepared accurately first time

A self-starter who is motivated to work under own initiative demonstrating initiative and sound judgement.

Ability to work as part of a wider management team, identifying and providing support to colleagues

Ability to work to strict deadlines and to be able to prioritize to meet those deadlines

Experience working in a multi-national matrix organization

Experience transitioning finance activities between locations/groups.
Pearson is an equal opportunities employer. We do not discriminate against employees or job applicants and select the best person for each job based on relevant skills and experience. We are also committed to building an accurate picture of the make-up of the workforce and encouraging equality and diversity. The information you provide will stay confidential and be stored securely. It will not be seen by those involved in making decisions as part of the recruitment process.
What to expect from Pearson
Did you know Pearson is one of the 10 most innovative education companies of 2022?
At Pearson, we add life to a lifetime of learning so everyone can realize the life they imagine. We do this by creating vibrant and enriching learning experiences designed for real-life impact. We are on a journey to be 100 percent digital to meet the changing needs of the global population by developing a new strategy with ambitious targets. To deliver on our strategic vision, we have five business divisions that are the foundation for the long-term growth of the company: Assessment & Qualifications, Virtual Learning, English Language Learning, Workforce Skills and Higher Education. Alongside these, we have our corporate divisions: Digital & Technology, Finance, Global Corporate Marketing & Communications, Human Resources, Legal, Strategy and Direct to Consumer. Learn more at We are Pearson.
We value the power of an inclusive culture and also a strong sense of belonging. We promote a culture where differences are embraced, opportunities are accessible, consideration and respect are the norm and all individuals are supported in reaching their full potential. Through our talent, we believe that diversity, equity and inclusion make us a more innovative and vibrant place to work. People are at the center, and we are committed to building a workplace where talent can learn, grow and thrive.
Pearson is an Affirmative Action and Equal Opportunity Employer and a member of E-Verify. We want a team that represents a variety of backgrounds, perspectives and skills. The more inclusive we are, the better our work will be. All employment decisions are based on qualifications, merit and business need. All qualified applicants will receive consideration for employment without regard to race, ethnicity, color, religion, sex, sexual orientation, gender identity, gender expression, age, national origin, protected veteran status, disability status or any other group protected by law. We strive for a workforce that reflects the diversity of our communities.
To learn more about Pearson's commitment to a diverse and inclusive workforce, navigate to: Diversity, Equity & Inclusion at Pearson.
Note that the information you provide will stay confidential and will be stored securely. It will not be seen by those involved in making decisions as part of the recruitment process.
Job: FINANCE
Organization: Corporate Finance
Schedule: FULL_TIME
Req ID: 12528