Junior User Acquisition Specialist​ (Meta)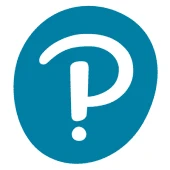 Pearson
Brașov, Romania
Posted on Tuesday, July 25, 2023
Purpose:
One of our goals at Pearson is to help more people learn English and other languages to enable them to make progress in their lives, whether that's to get a promotion at work, move abroad to study or work or earn a qualification. Mondly is part of our English Language Learning division. Mondly offers high-quality online learning in English and 40 other languages to consumers worldwide via its mobile and web apps, virtual reality and augmented reality products. It has had 100 million downloads worldwide, offering professional and personal language learning in a combination of 1300+ different language pairs.
This is an exciting time to join the Pearson Mondly team, as you can play a key part in shaping growth plans.
About the position:
Are you ready to be a part of the language learning revolution? Mondly, a leading language learning platform, seeks a motivated and talented Junior User Acquisition Specialist to join our team and help us accelerate our user acquisition efforts on Meta. If you have a passion for digital marketing and a keen interest in optimizing campaign performance, this is the perfect opportunity to make a significant impact in the world of language education.
What you'll do:
Manage the set-up, running and optimization of user acquisition campaigns working in close partnership and under the supervision of the Senior specialist, as well as other internal teams and agency partners, to deliver against ROI (when applicable);

Monitor the assigned channels' performance to gain deep insights into the creative execution and media channel effectiveness of campaigns against the KPIs;

Create performance reports and use the marketing analytics insights to evaluate campaign success and maximize return on investment;

Monitor market trends, identify the latest innovations and share them with the team;

Identify new user acquisition strategies, perform A/B tests on campaigns and analyze their results, on an ongoing basis, under the supervision of the Senior Specialists;

Actively research and collaborate with the Creative team on ad creative development and ensure production schedules remain on track;

Have a keen eye for detail and ability to identify opportunities for improvement;

Tons of curiosity, imagination and creativity with an enterprising attitude towards creative advertising;

Deliver activities against our defined "jobs to be done" as part of the overall marketing strategy;

Actively give input towards the overall development, planning and delivery of the user acquisition campaigns;

Nurture a culture of "test and learn".
At Mondly, we build the learning metaverse, and each team member is key to our success. Join us, and you'll benefit from:
Hybrid or Remote working arrangements (work from home combined with in-office, where possible)

Access to tech teams from Google, Apple, and Meta

Day-to-day inspiration from working with A-players and training

Motivating salary packages & bonuses;

Training and professional development;

Financial success connected to performance

Challenging objectives and support to accomplish them
You are the perfect fit for this role if you have:
Ability to analyze and interpret data to generate insights that help inform investment decisions and marketing strategy;

Experience developing and reporting on metrics and KPIs for campaign management;

Excellent verbal and written communication and presentation skills, plus the ability to clearly articulate and express complex and sometimes technical ideas to a wide variety of people and groups at any level;

Enthusiastic, passionate, and creative; thrives on thinking outside of the box to create new best-in-class experiences;

Action-oriented with a "roll up your sleeves approach";

Robust decision-making - based on evidence and data;

Evident fluency in the English Language, confidence in speaking, reading and writing communication.
What to expect from Pearson
Did you know Pearson is one of the 10 most innovative education companies of 2022?
At Pearson, we add life to a lifetime of learning so everyone can realize the life they imagine. We do this by creating vibrant and enriching learning experiences designed for real-life impact. We are on a journey to be 100 percent digital to meet the changing needs of the global population by developing a new strategy with ambitious targets. To deliver on our strategic vision, we have five business divisions that are the foundation for the long-term growth of the company: Assessment & Qualifications, Virtual Learning, English Language Learning, Workforce Skills and Higher Education. Alongside these, we have our corporate divisions: Digital & Technology, Finance, Global Corporate Marketing & Communications, Human Resources, Legal, Strategy and Direct to Consumer. Learn more at We are Pearson.
We value the power of an inclusive culture and also a strong sense of belonging. We promote a culture where differences are embraced, opportunities are accessible, consideration and respect are the norm and all individuals are supported in reaching their full potential. Through our talent, we believe that diversity, equity and inclusion make us a more innovative and vibrant place to work. People are at the center, and we are committed to building a workplace where talent can learn, grow and thrive.
Pearson is an Affirmative Action and Equal Opportunity Employer and a member of E-Verify. We want a team that represents a variety of backgrounds, perspectives and skills. The more inclusive we are, the better our work will be. All employment decisions are based on qualifications, merit and business need. All qualified applicants will receive consideration for employment without regard to race, ethnicity, color, religion, sex, sexual orientation, gender identity, gender expression, age, national origin, protected veteran status, disability status or any other group protected by law. We strive for a workforce that reflects the diversity of our communities.
To learn more about Pearson's commitment to a diverse and inclusive workforce, navigate to: Diversity, Equity & Inclusion at Pearson.
Note that the information you provide will stay confidential and will be stored securely. It will not be seen by those involved in making decisions as part of the recruitment process.
Job: MARKETING
Organization: English Language Learning
Schedule: FULL_TIME
Req ID: 12640