Senior Territory Manager - Jalandhar/Amritsar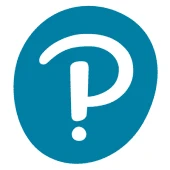 Pearson
Jalandhar, Punjab, India
Posted on Tuesday, July 25, 2023
Background Information:
At Pearson, we're committed to a world that's always learning and to our talented team who makes it all possible. From bringing lectures vividly to life to turning textbooks into laptop lessons, we are always re-examining the way people learn best, whether it's one child in our own backyard or an education community across the globe. We are bold thinkers and standout innovators who motivate each other to explore new frontiers in an environment that supports and inspires us to always be better. By pushing the boundaries of technology — and each other to surpass these boundaries — we create seeds of learning that become the catalyst for the world's innovations, personal and global, large and small.
PTE Academic is the world's leading computer-based test of English for study abroad and immigration.
We are currently seeking a Market Development Executive to join our High Stakes English Assessment team to focus on our largest product, the PTE Academic test. We are looking to expand our Language Testing services significantly over the next 5 years and the role holder will be joining the team at an exciting time, with the opportunity to play a key part in shaping the strategic priorities of our business. The role has a truly international outlook, dealing with both internal and external stakeholders across the world.
Key Accountabilities & Deliverables:
Work with the PTE Sales Head to proactively implement regional strategies to maximize opportunities on PTE Academic tests and services.

Working with the Director – ELL India advise regions on appropriate partnership opportunities and the development of any related agreements, ensuring these align with global strategic objectives, the PTE Academic Operating Model and general operational requirements for test delivery

Providing regular market insights and competitors information to global and India team.

Maintaining strong working relationships with colleagues involved in operations and Marketing, ensuring geography needs are being met with regard to operational activities/requirements for successful delivery of PTE Academic.

To develop and manage strategic partnerships and negotiate commercial deals with stakeholders including education and migration agents, commercial and academic language/test prep providers, employers, and others.

Proactively position PTE Academic and expand brand and product awareness and understanding with key external stakeholders

Drive candidate test and Courseware volumes through localized sales and marketing campaigns.

Establish relationship and support with professional partners in the preparation of their students to take PTE Academic.

Set exemplary standards in customer care/service ensuring that high standards are met in delivery and service of our test.

Support sales & marketing initiatives of regional partners.

Support region marketing plan including attending conferences, events and delivering local surveys

Deliver ad-hoc projects and duties as required by the Regional Manager and/ or Country Manager

Manage existing channels and Identify prospects for further channel expansion

Effectively meeting customer needs building productive customer relationships taking responsibility for customer satisfaction and loyalty.
Candidate Profile:
Academically Sound in the subject matter

Should have knowledge of market competition

Must be willing to travel

Experience in Secure language testing business or education and training industry is preferred

Minimum 7-9 years of work experience.

Comfortable with a matrix organizational structure

Ability to work independently
What to expect from Pearson
Did you know Pearson is one of the 10 most innovative education companies of 2022?
At Pearson, we add life to a lifetime of learning so everyone can realize the life they imagine. We do this by creating vibrant and enriching learning experiences designed for real-life impact. We are on a journey to be 100 percent digital to meet the changing needs of the global population by developing a new strategy with ambitious targets. To deliver on our strategic vision, we have five business divisions that are the foundation for the long-term growth of the company: Assessment & Qualifications, Virtual Learning, English Language Learning, Workforce Skills and Higher Education. Alongside these, we have our corporate divisions: Digital & Technology, Finance, Global Corporate Marketing & Communications, Human Resources, Legal, Strategy and Direct to Consumer. Learn more at We are Pearson.
We value the power of an inclusive culture and also a strong sense of belonging. We promote a culture where differences are embraced, opportunities are accessible, consideration and respect are the norm and all individuals are supported in reaching their full potential. Through our talent, we believe that diversity, equity and inclusion make us a more innovative and vibrant place to work. People are at the center, and we are committed to building a workplace where talent can learn, grow and thrive.
Pearson is an Affirmative Action and Equal Opportunity Employer and a member of E-Verify. We want a team that represents a variety of backgrounds, perspectives and skills. The more inclusive we are, the better our work will be. All employment decisions are based on qualifications, merit and business need. All qualified applicants will receive consideration for employment without regard to race, ethnicity, color, religion, sex, sexual orientation, gender identity, gender expression, age, national origin, protected veteran status, disability status or any other group protected by law. We strive for a workforce that reflects the diversity of our communities.
To learn more about Pearson's commitment to a diverse and inclusive workforce, navigate to: Diversity, Equity & Inclusion at Pearson.
Note that the information you provide will stay confidential and will be stored securely. It will not be seen by those involved in making decisions as part of the recruitment process.
Job: SALES
Organization: English Language Learning
Schedule: FULL_TIME
Req ID: 12385