HR Operations Intern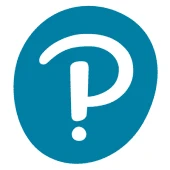 Pearson
People & HR, Operations
Mandaluyong, Metro Manila, Philippines
Posted on Thursday, July 27, 2023
Role Overview & Purpose
The Knowledge Management Intern will be responsible for capturing, organising, and sharing HR knowledge across Pearson. The position will focus on the full knowledge management lifecycle: from 'Create' to 'Publish' to 'Retirement' of contents on the employee HR Portal. The KM Team will be working across the business with relevant content owners to make this happen.
High accountability and quality are expected in the content development and management of all internal processes and/or procedures.
Key Deliverables
Depending on the nature of the role, more or less focus will be given to each of these:
Content Development

Write, index, or revise a variety of comprehensive contents.

Ensure that all contents undergo required Document Management Process before it goes live in the system.

Responsible for the governance and maintenance of knowledge assets ensuring clear, consistent, and unambiguous knowledge management repository. These will be done to minimise the need for the HR Shared Service Centres / employees / managers to escalate queries due to unclear knowledge management content.

Responsible for the provision of expertise and guidance on knowledge creation, e.g. 'look and feel' / tone of voice to content owners and review outputs to ensure quality.

Client Management

Liaise with relevant Stakeholders - Pearson leaders and subject matter experts, via meetings or other communication channels, to close gaps for document updates.

Ensure Content Management Process is followed.

Content Planning and Analysis

Impact Assess "as is" and "to be" process for adherence and knowledge retention.

Perform analysis of content requirements.

Take part in projects related to research, creation, and maintenance of Knowledge Management resource materials.

Translation Coordination of Knowledge Contentso Coordinate translation requests following the standard process set.
Candidate Profile
Qualifications & Experience:
Essential

Education – Currently enrolled with a minimum of 600 hours internship requirement

Demonstrate the ability to effectively assess and resolve complex issues and problems

Ability to work with tight deadlines

Excellent Communication (Written and Oral) Skills

Excellent Research skills

Proficient in MS Office (Excel, Powerpoint, Word)

Attention to detail

Good Organizational Skills and Time Management

Good to Have

Experience in Content Writing

Experience in providing, writing, or developing web contents using an array of web development platforms, mapping tools (MS Visio, Lucid Chart, or an equivalent), and methodologies

Knowledge in ServiceNow System and HTML

Can confidently represent the team within the HR Shared Service Centre
What to expect from Pearson
Did you know Pearson is one of the 10 most innovative education companies of 2022?
At Pearson, we add life to a lifetime of learning so everyone can realize the life they imagine. We do this by creating vibrant and enriching learning experiences designed for real-life impact. We are on a journey to be 100 percent digital to meet the changing needs of the global population by developing a new strategy with ambitious targets. To deliver on our strategic vision, we have five business divisions that are the foundation for the long-term growth of the company: Assessment & Qualifications, Virtual Learning, English Language Learning, Workforce Skills and Higher Education. Alongside these, we have our corporate divisions: Digital & Technology, Finance, Global Corporate Marketing & Communications, Human Resources, Legal, Strategy and Direct to Consumer. Learn more at We are Pearson.
We value the power of an inclusive culture and also a strong sense of belonging. We promote a culture where differences are embraced, opportunities are accessible, consideration and respect are the norm and all individuals are supported in reaching their full potential. Through our talent, we believe that diversity, equity and inclusion make us a more innovative and vibrant place to work. People are at the center, and we are committed to building a workplace where talent can learn, grow and thrive.
Pearson is an Affirmative Action and Equal Opportunity Employer and a member of E-Verify. We want a team that represents a variety of backgrounds, perspectives and skills. The more inclusive we are, the better our work will be. All employment decisions are based on qualifications, merit and business need. All qualified applicants will receive consideration for employment without regard to race, ethnicity, color, religion, sex, sexual orientation, gender identity, gender expression, age, national origin, protected veteran status, disability status or any other group protected by law. We strive for a workforce that reflects the diversity of our communities.
To learn more about Pearson's commitment to a diverse and inclusive workforce, navigate to: Diversity, Equity & Inclusion at Pearson.
Note that the information you provide will stay confidential and will be stored securely. It will not be seen by those involved in making decisions as part of the recruitment process.
Job: PROJECT/TEMPORARY WORKFORCE
Organization: Corporate Human Resources
Schedule: PART_TIME
Req ID: 12593