Payroll Administrator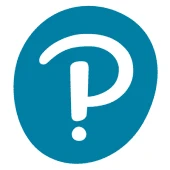 Pearson
Accounting & Finance
Mandaluyong, Metro Manila, Philippines
Posted on Thursday, July 27, 2023
Who are we?
At Pearson, we're committed to a world that's always learning and to our talented team who makes it all possible. From bringing lectures vividly to life to turning textbooks into laptop lessons, we are always re-examining the way people learn best, whether it's one child in our own backyard or an education community across the globe. We also create incredible assessment clinical and professional tests to help people to growth in their personal and professional lives. We are bold thinkers and standout innovators who motivate each other to explore new frontiers in an environment that supports and inspires us to always be better. By pushing the boundaries of technology — and each other to surpass these boundaries — we create seeds of learning that become the catalyst for the world's innovations, personal and global, large, and small.
What you'll do
This is a contract role. This role is in support of the global payroll strategy, which includes the transition of all payroll activities to the global payroll team. Some regions' local Finance or HR teams currently perform payroll activities, and Pearson is seeking an APAC payroll administrator who can act as a bridge to intake the work as-is, perform it, and aid with transitioning it to the global payroll team once a stabilization period has concluded.
Who you will work with
You will work closely with local HR and Finance teams across the APAC region, Pearson's global payroll team, Pearson's People Care and Country Care teams, HR Business Partners, Finance, and external service providers. This role will report to our APAC regional payroll leader.
Responsibilities:
First phase : Cross train with existing staff to learn payroll processes for a portfolio of APAC countries.
Second phase : Perform the payroll administration, including data entry, ensuring accuracy and timely payroll delivery, verifying payroll reports for accuracy, make necessary adjustments or corrections, liaise with outsourced payroll providers, completes pre and post payroll processing activities. Collate various internal sources to support documentation efforts.
Third phase : During stabilization, share insights about level of effort necessary to perform the payroll activities, including hours per week and month, make efficiency recommendations. Support the creation of the transition plan, which may include cross training members of the global payroll team.
Countries in scope could include the following: China, Japan, Hong Kong, Singapore, Malaysia, Thailand, Vietnam, Taiwan, Indonesia
Required skills/experience:
3+ years demonstrated relevant experience of payroll operations in the APAC region, with a preference for those who have supported one/some of the in-scope countries listed above.

Must be able to adapt to new and different systems, software applications, and comfortable working with third-party vendors.

Must be self-motivated to deliver with a sense of urgency on priorities.

Comfortable dealing with ambiguity.

Ability to apply sound judgment and exercise discretion.
What to expect from Pearson
Did you know Pearson is one of the 10 most innovative education companies of 2022?
At Pearson, we add life to a lifetime of learning so everyone can realize the life they imagine. We do this by creating vibrant and enriching learning experiences designed for real-life impact. We are on a journey to be 100 percent digital to meet the changing needs of the global population by developing a new strategy with ambitious targets. To deliver on our strategic vision, we have five business divisions that are the foundation for the long-term growth of the company: Assessment & Qualifications, Virtual Learning, English Language Learning, Workforce Skills and Higher Education. Alongside these, we have our corporate divisions: Digital & Technology, Finance, Global Corporate Marketing & Communications, Human Resources, Legal, Strategy and Direct to Consumer. Learn more at We are Pearson.
We value the power of an inclusive culture and also a strong sense of belonging. We promote a culture where differences are embraced, opportunities are accessible, consideration and respect are the norm and all individuals are supported in reaching their full potential. Through our talent, we believe that diversity, equity and inclusion make us a more innovative and vibrant place to work. People are at the center, and we are committed to building a workplace where talent can learn, grow and thrive.
Pearson is an Affirmative Action and Equal Opportunity Employer and a member of E-Verify. We want a team that represents a variety of backgrounds, perspectives and skills. The more inclusive we are, the better our work will be. All employment decisions are based on qualifications, merit and business need. All qualified applicants will receive consideration for employment without regard to race, ethnicity, color, religion, sex, sexual orientation, gender identity, gender expression, age, national origin, protected veteran status, disability status or any other group protected by law. We strive for a workforce that reflects the diversity of our communities.
To learn more about Pearson's commitment to a diverse and inclusive workforce, navigate to: Diversity, Equity & Inclusion at Pearson.
Note that the information you provide will stay confidential and will be stored securely. It will not be seen by those involved in making decisions as part of the recruitment process.
Job: FINANCE
Organization: Corporate Human Resources
Schedule: FULL_TIME
Req ID: 12655