Voice Operations Engineer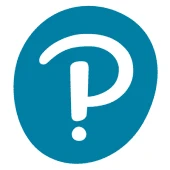 Pearson
Operations
Chennai, Tamil Nadu, India
Posted on Thursday, July 27, 2023
Voice Operations Engineer - Global Workplace Services
At Pearson, we're committed to a world that's always learning and to our talented team who makes it all possible. From bringing lectures vividly to life to turning textbooks into laptop lessons, we are always re-examining the way people learn best, whether it's one child in our own backyard or an education community across the globe. We are bold thinkers and standout innovators who motivate each other to explore new frontiers in an environment that supports and inspires us to always be better. By pushing the boundaries of technology — and each other to surpass these boundaries — we create seeds of learning that become the catalyst for the world's innovations, personal and global, large and small.
The ideal person will have high energy, a genuine understanding of how to deliver operations working in collaboration with service desk, engineering, global incident, problem and change management leaders.
Main Responsibilities
Deliver operational support and administration of the voice solutions deployed throughout the organization

Interface with vendor support for release, maintenance, incidents

Interface to Service Operations & Control for compliance and execution of global processes

Work closely with the other teams and service owners to determine where and when releases or enhancements should be deployed, what the potential impact may be and how that might change CI or monitoring or support mechanisms

Collaborate with L1 Service Desk and L3 Engineer to ensure processes, handoffs and responsibilities are clear and unambiguous
What do you need to bring to the role?
Good working knowledge of operations best practices and processes - incident, change, problem, release

Previous engagements with large program teams, service transition and acceptance

Time zone flexibility and experience of working in a globally distributed organization
Skills & Qualifications
3+ years experience supporting on-premise and cloud enterprise voice platforms

General telecom carrier knowledge – ticketing, triage, escalation

Skill and queue based routing and priority

Chrome based WebRtC for voice delivery

User Management Create/Modify/Disable

Administrative experience with one or more of the following platforms is preferred: Amazon Connect, Microsoft Teams Phone System, LifeSize
Competencies
Professional written and verbal communication skills

Positive attitude and passion for good customer service and user experience

Ability to collaborate across globally dispersed teams

Analytical and problem-solving skills
Educational & Professional Qualifications
Bachelor's degree or equivalent in Computer Science, Engineering or other relevant field or have equivalent proven industry experience.
Work Locations: Chennai
Job: Technology
Organization: Technology & Operations
Employee Status: Regular Employee
Job Type: Standard
Shift: May be fixed or alternating schedule for the following shifts: UK BT 8am-5pm / US Eastern 8am-5pm; on-call
Job Posting:
Job Unposting: Ongoing
Schedule: Full-time Regular
Req ID:
Pearson is an Equal Opportunity and Affirmative Action Employer and a member of E-Verify. All qualified applicants, including minorities, women, protected veterans, and individuals with disabilities are encouraged to apply.
What to expect from Pearson
Did you know Pearson is one of the 10 most innovative education companies of 2022?
At Pearson, we add life to a lifetime of learning so everyone can realize the life they imagine. We do this by creating vibrant and enriching learning experiences designed for real-life impact. We are on a journey to be 100 percent digital to meet the changing needs of the global population by developing a new strategy with ambitious targets. To deliver on our strategic vision, we have five business divisions that are the foundation for the long-term growth of the company: Assessment & Qualifications, Virtual Learning, English Language Learning, Workforce Skills and Higher Education. Alongside these, we have our corporate divisions: Digital & Technology, Finance, Global Corporate Marketing & Communications, Human Resources, Legal, Strategy and Direct to Consumer. Learn more at We are Pearson.
We value the power of an inclusive culture and also a strong sense of belonging. We promote a culture where differences are embraced, opportunities are accessible, consideration and respect are the norm and all individuals are supported in reaching their full potential. Through our talent, we believe that diversity, equity and inclusion make us a more innovative and vibrant place to work. People are at the center, and we are committed to building a workplace where talent can learn, grow and thrive.
Pearson is an Affirmative Action and Equal Opportunity Employer and a member of E-Verify. We want a team that represents a variety of backgrounds, perspectives and skills. The more inclusive we are, the better our work will be. All employment decisions are based on qualifications, merit and business need. All qualified applicants will receive consideration for employment without regard to race, ethnicity, color, religion, sex, sexual orientation, gender identity, gender expression, age, national origin, protected veteran status, disability status or any other group protected by law. We strive for a workforce that reflects the diversity of our communities.
To learn more about Pearson's commitment to a diverse and inclusive workforce, navigate to: Diversity, Equity & Inclusion at Pearson.
Note that the information you provide will stay confidential and will be stored securely. It will not be seen by those involved in making decisions as part of the recruitment process.
Job: TECHNOLOGY
Organization: Corporate Strategy & Technology
Schedule: FULL_TIME
Req ID: 12604