Data Engineering Manager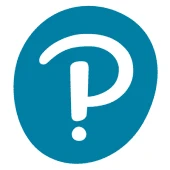 Pearson
Data Science
Spain
Posted on Saturday, July 29, 2023
About Pearson: Our purpose: At Pearson we 'add life to a lifetime of learning' so everyone can realise the life they imagine. We do this by creating vibrant and enriching learning experiences designed for real-life impact. Pearson was founded in 1844 and has been built on our ability to grow with and adapt to a constantly evolving market. Our 20,000+ employees are dedicated to creating the high-quality, digital-first, accessible and sustainable resources for lifelong learning.
About ELL: We aspire to become the world's leading destination to learn and improve English language skills. Our main focus is on committed learners from around the world, who are motivated by outcomes because they want to reach their full potential through learning English.
About the role: Are you passionate about technology and eager to be part of an exciting venture? We are thrilled to announce a great opportunity to join our team as a Data Engineering Manager. We are looking for talented individuals from all backgrounds and experiences to join us on this exciting journey as we grow our Engineering team within our ELL Division. As part of our technology hub, the Data Engineering Manager will play a key role in Data & Analytics shaping the future of technology and innovation in ELL. You will be responsible for ELL data as a product and the delivery of our Data Engineering team. You will contribute through all the software development journey, being accountable for the throughput of your team and the technical strategy to meet the business needs in short and long term. You will have the chance to collaborate with top-notch professionals, work on cutting-edge projects, and contribute to building a thriving tech community.
Key Accountabilities
Lead and manage a team of data engineers, providing guidance, mentorship, and support to help them grow professionally and achieve their goals.

Accountable for all Data Engineering work happening in ELL Data Lake: creation of Data Ingestion Pipelines, Orchestration, data transformation and enablement of data consumption for analytis/ML/any other business purpose.

Manage Data as a consumable product, being the subject matter expert on the space.

Define and drive best practices to follow on data management, integration, governance.

Understand security and compliance requirements and drive their fulfilment with the Development teams.

Design, create and launch new data models and pipelines as per needs

Ensure test-driven products/pipelines that are easily maintainable and reusable

Act as a technical leader, providing guidance and making critical decisions to drive technical excellence and ensure the scalability and maintainability of software systems.

Stay up to date with the latest industry trends, technologies, and methodologies, and recommend process improvements and technical solutions accordingly.

Foster a culture of continuous improvement, innovation, and knowledge sharing within the team.
Experience, Skills and Knowledge:
Most important skill: self-drive, proactiveness, and passion. We are building a vibrant team and these attributes are essential!

Development experience in data engineering: ETL/ELT pipelines, Data Lake and Data Warehouse,

Working knowledge of GCP as our cloud provider

Working knowledge of the following tools: Dataflow, BigQuery, Databricks, Airflow, Dataproc, Bitbucket

Working knowledge in programming languages: Python (in Airflow), Pyspark (in Databricks, Dataproc), Pysql (in Databricks, Dataproc), PythonBeam (in Dataflow), SQL (in Bigquery), Java (in Dataflow)

Knowledge in source database: SQL Server, Mongo DB, MySQL, Oracle DB,

Knowledge on CI/CD (collaborative scripts, pool requests, )

Knowledge of structured, semi-structured and unstructured data

Real experience of Agile development.

Experience managing teams

Leadership and Communication skills, being able to elevate the work to senior management and influence senior stakeholders.

Ability to manage multiple priorities simultaneously

Analytical thinking, curiosity and continuous learning. Work in collaboration.
Location: Spain, remote o hybrid*.
*If you live in Madrid you will be able to enjoy our brand-new office because we a have a hybrid working model policy in place.
Our Benefits:
24 Days annual leave (increasing by 1 day with every 2 years of continuous service up to 30 days)

Life insurance

Food & Transport Allowance

Flexible work schedule

Discounts on books and access to digital content and other development and training
What to expect from Pearson
Did you know Pearson is one of the 10 most innovative education companies of 2022?
At Pearson, we add life to a lifetime of learning so everyone can realize the life they imagine. We do this by creating vibrant and enriching learning experiences designed for real-life impact. We are on a journey to be 100 percent digital to meet the changing needs of the global population by developing a new strategy with ambitious targets. To deliver on our strategic vision, we have five business divisions that are the foundation for the long-term growth of the company: Assessment & Qualifications, Virtual Learning, English Language Learning, Workforce Skills and Higher Education. Alongside these, we have our corporate divisions: Digital & Technology, Finance, Global Corporate Marketing & Communications, Human Resources, Legal, Strategy and Direct to Consumer. Learn more at We are Pearson.
We value the power of an inclusive culture and also a strong sense of belonging. We promote a culture where differences are embraced, opportunities are accessible, consideration and respect are the norm and all individuals are supported in reaching their full potential. Through our talent, we believe that diversity, equity and inclusion make us a more innovative and vibrant place to work. People are at the center, and we are committed to building a workplace where talent can learn, grow and thrive.
Pearson is an Affirmative Action and Equal Opportunity Employer and a member of E-Verify. We want a team that represents a variety of backgrounds, perspectives and skills. The more inclusive we are, the better our work will be. All employment decisions are based on qualifications, merit and business need. All qualified applicants will receive consideration for employment without regard to race, ethnicity, color, religion, sex, sexual orientation, gender identity, gender expression, age, national origin, protected veteran status, disability status or any other group protected by law. We strive for a workforce that reflects the diversity of our communities.
To learn more about Pearson's commitment to a diverse and inclusive workforce, navigate to: Diversity, Equity & Inclusion at Pearson.
Note that the information you provide will stay confidential and will be stored securely. It will not be seen by those involved in making decisions as part of the recruitment process.
Job: TECHNOLOGY
Organization: English Language Learning
Schedule: FULL_TIME
Req ID: 12576
#LI-REMOTE