Senior .Net Developer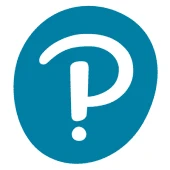 Pearson
Software Engineering
Manchester, UK
Posted on Saturday, July 29, 2023
Role: Senior Software Developer (.NET)
Division: Assessment & Qualifications Delivery
Salary: £45k-£56K + 8% bonus
Location: UK / Hybrid role (London / Oxford / Manchester / Rotherham)
Right to work: Candidates must have the correct legal right to work in the UK
About Pearson
Our purpose: At Pearson we 'add life to a lifetime of learning' so everyone can realise the life they imagine. We do this by creating vibrant and enriching learning experiences designed for real-life impact. Our Purpose | Add Life to a Lifetime of Learning
Our company: Pearson was founded in 1844 and has been built on our ability to grow with and adapt to a constantly evolving market. Our 20,000+ employees are dedicated to creating the high-quality, digital-first, accessible and sustainable resources for lifelong learning.
Diversity: At Pearson we value the power of an inclusive culture and a strong sense of belonging. We promote a culture where differences are embraced as strengths and opportunities are equal and accessible.
Flexible working: Pearson is committed to hybrid working practices and has adopted flexible remote and virtual working. Where possible our employees can choose to manage their attendance to the office more flexibly.
About UK Assessment & Qualifications
We are responsible for the delivery of nearly 4 million examination results per annum, including A-Level, GCSE, BTEC and T-levels for students in UK and International centres. Our in-house systems process every learner from registration to marking and certification, in a highly regulated business. We currently operate a hybrid estate of predominantly bespoke systems, with an ongoing strategic transformation programme to migrate from on-prem to cloud based, cost effective, scalable and resilient services.
About the job
The position is for a Senior Developer to work on a combination of existing on-prem and transformed AWS-hosted cloud solutions, using .NET.
About you
We'd expect that you can demonstrate delivery of several business-critical projects as a full-stack developer, developing solutions that provide real benefit to users, and working in an Agile project delivery environment using Scrum or Kanban.
Key Skills & Experience
Building backend services and Web APIs utilising C# with .NET

Applying development methodologies like TDD, CI/CD pipelines, Infrastructure as Code

Mentoring more junior members of the team in overall software development

Working with product owner and business analyst to refine and estimate requirements

Working with the project managers, product owners and operation team to ensure application are successfully delivered to production

Providing production support

Persisting data using relational (SQL) and/or document databases

Designing highly performant systems

Understand modern application architectures and how they can be applied, like Microservice / Service Oriented Architectures

Providing overall software architecture guidance in terms of best practice when it comes to development
Desirable Skills & Experience
.Net Core or later versions

Terraform

Docker and containers

Single page web applications using React

Designing, developing, and deploying cloud applications

Jenkins

NodeJS
We work a 37.5-hour week, with all our team free to flex their day around our core hours, which are Monday to Friday, 10 to 4 GMT/BST. School runs, etc can be accommodated. Other flexible working patterns can be considered, including part-time working and non-traditional hours. As we regularly work with global teams, particularly in India and the US, there may be the occasional need to accommodate meetings outside of core hours.
For this role there is a requirement to provide occasional out of hours support during business critical periods.
We actively encourage our staff to participate in at least 40 hours of training a year, and offer relevant AWS (Amazon Web Service) training and certification as part of this role.
Your benefits and rewards
Here at Pearson we offer a range of benefits, which include:
25 Days annual leave (increasing by 1 day with every year of continuous service up to 30 days); annual leave trading, +/- 5 days

Annual Bonus

Private Pension plan scheme where we pay in double what you contribute, up to 16% depending on your age

Life, private medical and dental care insurance options, plus free eye tests

Stock/share purchase options

Maternity, paternity, and family care leave as well as flexible working policies

An employee wellbeing assistance programme

Cycle to work program, volunteering days, gym membership concessions in selected office locations, along with retail and leisure discounts
Diversity and Inclusion at Pearson
We're committed to equity and opportunity, so that all learners can realise the life they imagine and see themselves in our services and products. We believe learning is a powerful force for change and that diversity, equity and inclusion are fundamental to who we are. We're committed to addressing all forms of systematic racism, discrimination and inequality in everything we do.
We also believe in giving everyone in the company the chance to help shape a more inclusive culture, in which everyone feels a sense of belonging and in which everyone acts with integrity day-in, day-out. To learn more about Pearson's commitment to a diverse and inclusive workforce, please click here.
Pearson is an equal opportunities employer. We do not discriminate against employees or job applicants and select the best person for each job based on relevant skills and experience. We are also committed to building an accurate picture of the make-up of the workforce and encouraging equality and diversity.
The information you provide will stay confidential and will be stored securely. It will not be seen by those involved in making decisions as part of the recruitment process. We are a Stonewall Gold and Top 20 LGBT+ inclusive employer, Investors in People Gold, Race Charter signatory, Disability Confident employer and Working Mums Top Employer.
#LI-POST
What to expect from Pearson
Did you know Pearson is one of the 10 most innovative education companies of 2022?
At Pearson, we add life to a lifetime of learning so everyone can realize the life they imagine. We do this by creating vibrant and enriching learning experiences designed for real-life impact. We are on a journey to be 100 percent digital to meet the changing needs of the global population by developing a new strategy with ambitious targets. To deliver on our strategic vision, we have five business divisions that are the foundation for the long-term growth of the company: Assessment & Qualifications, Virtual Learning, English Language Learning, Workforce Skills and Higher Education. Alongside these, we have our corporate divisions: Digital & Technology, Finance, Global Corporate Marketing & Communications, Human Resources, Legal, Strategy and Direct to Consumer. Learn more at We are Pearson.
We value the power of an inclusive culture and also a strong sense of belonging. We promote a culture where differences are embraced, opportunities are accessible, consideration and respect are the norm and all individuals are supported in reaching their full potential. Through our talent, we believe that diversity, equity and inclusion make us a more innovative and vibrant place to work. People are at the center, and we are committed to building a workplace where talent can learn, grow and thrive.
Pearson is an Affirmative Action and Equal Opportunity Employer and a member of E-Verify. We want a team that represents a variety of backgrounds, perspectives and skills. The more inclusive we are, the better our work will be. All employment decisions are based on qualifications, merit and business need. All qualified applicants will receive consideration for employment without regard to race, ethnicity, color, religion, sex, sexual orientation, gender identity, gender expression, age, national origin, protected veteran status, disability status or any other group protected by law. We strive for a workforce that reflects the diversity of our communities.
To learn more about Pearson's commitment to a diverse and inclusive workforce, navigate to: Diversity, Equity & Inclusion at Pearson.
Note that the information you provide will stay confidential and will be stored securely. It will not be seen by those involved in making decisions as part of the recruitment process.
Job: TECHNOLOGY
Organization: Assessment & Qualifications
Schedule: FULL_TIME
Req ID: 11513