Vice President Product Management - Workforce Skills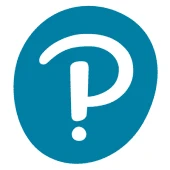 Pearson
Product
Albany, NY, USA
Posted on Tuesday, August 1, 2023
About Pearson
As the world's largest FTSE 100 learning company, Pearson has been contributing a profound impact on our world since its formation in 1844. Pearson employs more than 20,000, operates in 70 countries and delivers products and services in nearly 200 countries. We work toward a common purpose - to help everyone achieve their potential through learning. We do that by providing high-quality, digital content and learning experiences, as well as assessments and qualifications that help people build their skills and grow with the world around them. Learn more at pearsonplc.com
About Workforce Skills Division
Pearson's Workforce Skills division is creating a world where everyone is prepared for the future of work, and where success is no longer only about what you've done but what you can do. The global talent market has never been more important than it is today, and Workforce Skills is positioned to meet the needs of employees and employers in a changing global economy. Workforce Skills' offerings help employers understand labor market dynamics and how best to futureproof their workforces at scale, while helping workers gain the skills, they need to boost their employability and make important breakthroughs in their careers.
In September 2021, Pearson acquired Faethm, the groundbreaking workforce AI and predictive analytics company. In January 2022, Pearson acquired Credly, a digital workforce credentialing tool. These acquisitions, coupled with Pearson's existing product portfolio, present a unique opportunity for a strong Product Management leader to accelerate the next chapter of his/her career.
About the Role
Reporting to the President of Workforce skills the Vice President of Product Management will lead a high performing team responsible for executing the product portfolio strategy, product lifecycle management and new product introductions with a relentless focus on strengthening the customer experience and value.
This role will be responsible for creating innovative competitive positioning, defining the go forward product roadmap, driving product execution and ensuring new and existing products meet clearly defined customer needs.
This role is ideally hybrid to our Hoboken, NJ office.
Key Responsibilities
Translate the Workforce Skills strategy into a clear product vision, aligned with the Workforce Skills Leadership team, including the marketing, commercial and engineering organizations.

Define the Workforce Solutions product strategy, and translate strategy into execution plans through agile product roadmaps; identifying what to build and why, with a vision for products and services that deliver significant customer and business value.

Develop an agile product roadmap to maximize product market fit, learnings, and future expansion for Workforce Skills products and services.

Build a stakeholder network with other product leaders across Pearson, to support any key Pearson enterprise or transformational projects, with product and domain subject matter expertise.

Define customer value propositions informed by comprehensive customer research and focus groups.

Starting with customer needs, partner with design, engineering, and program to translate customer requirements into features, write specs, epics, and stories to rapidly develop prototypes and iterate through features and releases.

Develop product pricing strategies and provide guidance on product positioning.

Drive technical product solutions from ideation to launch into market, led by product managers accountable for the commercial success and customer value of each launch.

Set and monitor product quality standards, ensuring that products exceed customer expectations. Implement effective feedback mechanisms to gather user feedback, data and insights and use them to drive product improvements and customer engagement.

Lead on product OKRs to track and communicate performance, supported by leading indicators and metrics.

Ensure flawless on-time execution of new products, features, and services launched into market, aligned with revenue targets.

Lead cross-functional, diverse teams of product managers, engineers, designers, UX/CX, data analysts and their teams, fostering a collaborative and high-performing culture.

Leverage the Workforce Skills product roadmap and portfolio across the enterprise to optimize Pearson's value proposition with key customer segments.

Provide thought leadership with industry trends, emerging technologies, and best practices in product management. Share knowledge and insights with the executive team and relevant stakeholders.
About You
Key Experiences:
10 plus years of progressive managerial/leadership experience in technical product management roles in both start up and enterprise environments

Experience in high growth, digitally driven businesses, ideally across multiple business models (B2B, B2C and DTC)

Proven record of business results, managing budgets, controlling costs, and exceeding revenue targets

A history of building and coaching high-performing teams

previous experience in communicating and collaborating across a diverse/complex range of people and job functions to drive results

Adept at typical technology and ability to quickly learn new tools and technologies

Previous experience in driving change with large scale initiatives in both a start-up and enterprise environments with software or digital experiences
Your Talent Profile:
Setting the Strategy and Direction
Cross functional leadership – You collaborate with the leadership team, Engineering and UX to set and articulate the direction of the portfolio.

You evangelize the vison for Workforce Skills by being a subject matter expert while at the same time communicating goals, responsibilities, objectives, roles, and process to your team

You are commercial in your approach and manage a strong P&L
Leading through Execution and Culture
You promote a culture of partnership, teamwork, innovation and diversity, equity, and inclusion

You build a high performing, diverse team by recruiting, retaining, and developing top talent

You oversee the implementation and execution of medium to large-scale initiatives through technology deployments, go to market communications and coordination.
Driving Performance & Results
You can focus and lead others in accomplishing work objectives; setting performance goals; achieving targets; creating a learning environment.

Results Orientation - You use strong attention to detail and critical thinking skills to deliver revenue results

Agility – You rapidly mitigate roadblocks, risks, and evolving market conditions to deliver results
Your rewards & benefits
We know you'll do great work, so we give a lot back with some of the best benefits in the business. We know one size doesn't fit all, so our workplace programs meet the different needs of our diverse teams, and their families, too.
Compensation at Pearson is influenced by a wide array of factors including but not limited to skill set, level of experience, and specific location. As required by the Colorado, California, Washington State, New York State and New York City laws, the pay range for this position is as follows:
The minimum full-time salary range is between $225,000 - $250, 000.
This position is eligible to participate in an annual incentive program, and information on our benefits is offered is here.
What to expect from Pearson
Did you know Pearson is one of the 10 most innovative education companies of 2022?
At Pearson, we add life to a lifetime of learning so everyone can realize the life they imagine. We do this by creating vibrant and enriching learning experiences designed for real-life impact. We are on a journey to be 100 percent digital to meet the changing needs of the global population by developing a new strategy with ambitious targets. To deliver on our strategic vision, we have five business divisions that are the foundation for the long-term growth of the company: Assessment & Qualifications, Virtual Learning, English Language Learning, Workforce Skills and Higher Education. Alongside these, we have our corporate divisions: Digital & Technology, Finance, Global Corporate Marketing & Communications, Human Resources, Legal, Strategy and Direct to Consumer. Learn more at We are Pearson.
We value the power of an inclusive culture and also a strong sense of belonging. We promote a culture where differences are embraced, opportunities are accessible, consideration and respect are the norm and all individuals are supported in reaching their full potential. Through our talent, we believe that diversity, equity and inclusion make us a more innovative and vibrant place to work. People are at the center, and we are committed to building a workplace where talent can learn, grow and thrive.
Pearson is an Affirmative Action and Equal Opportunity Employer and a member of E-Verify. We want a team that represents a variety of backgrounds, perspectives and skills. The more inclusive we are, the better our work will be. All employment decisions are based on qualifications, merit and business need. All qualified applicants will receive consideration for employment without regard to race, ethnicity, color, religion, sex, sexual orientation, gender identity, gender expression, age, national origin, protected veteran status, disability status or any other group protected by law. We strive for a workforce that reflects the diversity of our communities.
To learn more about Pearson's commitment to a diverse and inclusive workforce, navigate to: Diversity, Equity & Inclusion at Pearson.
Note that the information you provide will stay confidential and will be stored securely. It will not be seen by those involved in making decisions as part of the recruitment process.
Job: PRODUCT MANAGEMENT
Organization: Workforce Skills
Schedule: FULL_TIME
Req ID: 12573