Business Project Manager - Education (Assessments)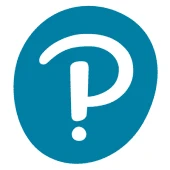 Pearson
Operations
Melbourne VIC, Australia
Posted on Tuesday, August 1, 2023
Our team: Pearson Assessment Service provide a comprehensive suite of services to accommodate the secure printing, packing, distribution, data capture and marking for our clients/projects throughout Australia and Internationally. Our highlight is our national assessment services is Pearson's delivery of services for the NAPLAN program in various territories. We are responsible for the delivery of large-scale assessment and deliver both paper and online assessments to hundreds of thousands of students each year. All projects are managed under the PRINCE2 management framework to ensure that strong quality controls are maintained.
The Role: The Assessment Project Manager reports into the Project Director in the Project Management team. The APM will ensure the delivery of a high level of service to clients through the scoping, design, planning, monitoring and implementation of projects ensuring all project contractual obligations and the business financial objectives are met. They will also contribute towards continuous improvement and increased efficiency in service delivery, whilst supporting delivery and training.
What you will do:
Project Management
Undertake all documentation aspects of project planning, implementation and evaluation;

Create and execute project work plans and ensure projects are completed on time, to budget and to the highest levels of quality

Follow the PRINCE2 project management system

Review Deliverables, Risk and issue identification, assessment and management.

Provide input to the Financial Accountant to ensure effective management of project accounts and budgets
Client Management
Outstanding Manage day-to-day client interaction and client expectations

Develop durable relationships with client personnel that foster client ties

Communicate effectively with clients to identify needs and evaluate alternative business solutions

Continually seek opportunities to increase customer satisfaction and extend client relationship
To be successful in this role, you will ideally have:
Formal qualification in project management and a minimum of 3 years project management experience ideally in a service environment characterised by multiple, complex projects;

Proven ability to set priorities and to deliver a high-quality service in a high-volume work environment within strict time constraints

Strong conceptual, analytical and negotiation skills

Ability to interpret and understand technology and communicate needs and requirements to technical and non-technical customers (internal and external)

Must be prepared and able to travel interstate and/or internationally for periods of up to 4-6 weeks in duration at any one time

Computer literacy – advanced knowledge of MS Project (or similar), Excel and Word

Ideally you will have an understanding of the Australian assessment and testing environment.
Diversity: At Pearson we value the power of an inclusive culture and a strong sense of belonging. We promote a culture where differences are embraced as strengths and opportunities are equal and accessible.
Flexible working: Pearson is committed to hybrid working practices and has adopted flexible remote and virtual working . Please note: This position requires 2 to 3 days per week in our Nunawading office, and, during live operational periods this will be full time. There isfree parking and is walking distance to the train station. This is a great location for those that are not a fan of the city commute
If you are as passionate as we are about changing lives through learning, then help us to learn more about you and why you want to work with Pearson. Click 'Apply Now' to create your application online.
What to expect from Pearson
Did you know Pearson is one of the 10 most innovative education companies of 2022?
At Pearson, we add life to a lifetime of learning so everyone can realize the life they imagine. We do this by creating vibrant and enriching learning experiences designed for real-life impact. We are on a journey to be 100 percent digital to meet the changing needs of the global population by developing a new strategy with ambitious targets. To deliver on our strategic vision, we have five business divisions that are the foundation for the long-term growth of the company: Assessment & Qualifications, Virtual Learning, English Language Learning, Workforce Skills and Higher Education. Alongside these, we have our corporate divisions: Digital & Technology, Finance, Global Corporate Marketing & Communications, Human Resources, Legal, Strategy and Direct to Consumer. Learn more at We are Pearson.
We value the power of an inclusive culture and also a strong sense of belonging. We promote a culture where differences are embraced, opportunities are accessible, consideration and respect are the norm and all individuals are supported in reaching their full potential. Through our talent, we believe that diversity, equity and inclusion make us a more innovative and vibrant place to work. People are at the center, and we are committed to building a workplace where talent can learn, grow and thrive.
Pearson is an Affirmative Action and Equal Opportunity Employer and a member of E-Verify. We want a team that represents a variety of backgrounds, perspectives and skills. The more inclusive we are, the better our work will be. All employment decisions are based on qualifications, merit and business need. All qualified applicants will receive consideration for employment without regard to race, ethnicity, color, religion, sex, sexual orientation, gender identity, gender expression, age, national origin, protected veteran status, disability status or any other group protected by law. We strive for a workforce that reflects the diversity of our communities.
To learn more about Pearson's commitment to a diverse and inclusive workforce, navigate to: Diversity, Equity & Inclusion at Pearson.
Note that the information you provide will stay confidential and will be stored securely. It will not be seen by those involved in making decisions as part of the recruitment process.
Job: PROJECT/PROGRAMME MANAGEMENT
Organization: Assessment & Qualifications
Schedule: FULL_TIME
Req ID: 12137