Supervisor Channel Operations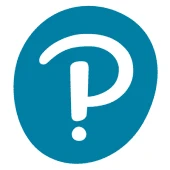 Pearson
People & HR, Operations
Noida, Uttar Pradesh, India
Posted on Wednesday, August 2, 2023
Overview
To serve the growing needs of Pearson's event testing business, the Event Manager is responsible for supporting exam delivery through the implementation and on-going management of exam delivery solutions.
The appointed individual will report to the Director of Test Administration Solutions, co-manage the local Event Team and will be part of a global event testing team structure with a concentrated focus on events in the SAARC Region. The Event Manager will research, identify and negotiate with multiple vendors from various fields to ensure adequate test delivery coverage and capacity.
It is the responsibility of the Event Manager to ensure that client program requirements are planned for and appropriately implemented in all associated testing venues. This role is also responsible for maintaining quality and security requirements and striving for process improvements and increased efficiencies. The Event Manager will also ensure that all stakeholders are made aware of local program matters.
The Event Manager will be expected to learn and understand all client requirements, develop timelines and implementation plans, negotiate priorities and contributions with other teams within Pearson organisations and external 3rd party suppliers, meet company and client quality standards, and communicate and report both internally and externally with all stakeholders.
Key Responsibilities
Responsible for securing and maintaining exam delivery venues that will provide the required level of secure capacity and geographic coverage per regional and global expectations

Working closely with Pearson's Quality, Capacity, Sales, CCOM and Channel Care Teams, provide the necessary support to test centres

Directly manage one or more team members

Develop and implement proactive monitoring processes to meet program expectations and global standards

Support the business by ensuring that client satisfaction levels are achieved to a high standard and issues are recognised, documented and resolved

Liaise with the wider Pearson team, and agencies where appropriate, to help deliver successful testing events

Support other initiatives as provided by the Director of Test Administration Solutions where appropriate

Develop strong relationships with Pearson colleagues to maximise effectiveness of exam delivery solutions

Responsible for coordinating channel activity and exam delivery to ensure capacity demands are met; this may include contributing to the strategy for new channel expansion

Ensure client satisfaction levels are achieved to a high standard and issues are recognised, documented and resolved

Provide input to channel strategy for long term success of exam delivery

Ensure adequate capacity is provided to meet forecasts
Key Activities
Develop, maintain and manage multiple project plans associated with ensuring successful exam delivery through various channels

Facilitate the establishment of event solutions to meet the requisite footprint for exam delivery

Launch and provide ongoing management of new event solutions

Propose and implement new ways of working and/or processes

Take part in the preparation of exam coordination and delivery reports

Arrange and plan visits to select sites, as needed

Work with stakeholders, trainers and document writers to ensure the provision of appropriate process, training and operational reports and documentation

Raise awareness of localised testing challenges
Essential Experience and Qualifications
Experience with managing relationships with multiple vendors and stakeholders from various fields

Experienced and fully competent professional with in-depth knowledge of managing projects who works with minimal guidance to solve complex problems

Enthusiastic, energetic team player who has the ability to work on their own, whilst possessing the ability to seek assistance and/or escalate concerns when required

Can communicate complex information to colleagues and clients in a way that can be easily understood

Ability to directly and indirectly lead and supervise employees

Ability to serve as a subject matter expert/lead resource to colleagues with less experience

Ability to succeed under remote supervision and make operational or moderately complex decisions without guidance

Ability to use diplomacy skills to persuade and influence colleagues in other departments or external customers / agencies

Ability to exceed customer expectations

Ability to adapt to new business practices and respond positively

Excellent English, both written and verbal

Fully familiar with the Microsoft Office suite and associated packages

Full valid and non-restrictive passport
Desirable Experience and Qualifications
International work experience and cultural awareness preferred

Experience in coordinating a range of event types

Degree educated preferred

Previous experience in exam delivery and test centre operations preferred
Required Competencies
Project Management

Collaborative Working

Commercial Awareness

Commitment to Improving Quality

Customer Focus

Performance Maximisation

Effective Communication

Stakeholder Management
What to expect from Pearson
Did you know Pearson is one of the 10 most innovative education companies of 2022?
At Pearson, we add life to a lifetime of learning so everyone can realize the life they imagine. We do this by creating vibrant and enriching learning experiences designed for real-life impact. We are on a journey to be 100 percent digital to meet the changing needs of the global population by developing a new strategy with ambitious targets. To deliver on our strategic vision, we have five business divisions that are the foundation for the long-term growth of the company: Assessment & Qualifications, Virtual Learning, English Language Learning, Workforce Skills and Higher Education. Alongside these, we have our corporate divisions: Digital & Technology, Finance, Global Corporate Marketing & Communications, Human Resources, Legal, Strategy and Direct to Consumer. Learn more at We are Pearson.
We value the power of an inclusive culture and also a strong sense of belonging. We promote a culture where differences are embraced, opportunities are accessible, consideration and respect are the norm and all individuals are supported in reaching their full potential. Through our talent, we believe that diversity, equity and inclusion make us a more innovative and vibrant place to work. People are at the center, and we are committed to building a workplace where talent can learn, grow and thrive.
Pearson is an Affirmative Action and Equal Opportunity Employer and a member of E-Verify. We want a team that represents a variety of backgrounds, perspectives and skills. The more inclusive we are, the better our work will be. All employment decisions are based on qualifications, merit and business need. All qualified applicants will receive consideration for employment without regard to race, ethnicity, color, religion, sex, sexual orientation, gender identity, gender expression, age, national origin, protected veteran status, disability status or any other group protected by law. We strive for a workforce that reflects the diversity of our communities.
To learn more about Pearson's commitment to a diverse and inclusive workforce, navigate to: Diversity, Equity & Inclusion at Pearson.
Note that the information you provide will stay confidential and will be stored securely. It will not be seen by those involved in making decisions as part of the recruitment process.
Job: TESTING CENTER
Organization: Assessment & Qualifications
Schedule: FULL_TIME
Req ID: 12657