Manager, Finance Business Partnering (remote)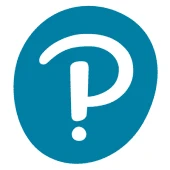 Pearson
Accounting & Finance
United States
Posted on Thursday, August 3, 2023
At Pearson, our purpose is simple; to add life to a lifetime of learning. We envision a future where everyone can realize the life they imagine through learning. To achieve this, we create vibrant and enriching learning experiences designed for real-life impact.
For over 20 years, Pearson Virtual Schools has been reimagining K-12 education with full-time virtual schools for students who want a personalized, more flexible approach to learning. Our flagship products and services include Connections Academy, US-based online public charter schools; Pearson Online Academy, a global online private school; and Pearson Connexus, our comprehensive online school program for school districts nationwide.
The following description is intended to describe the general nature of the job that may include other duties as assumed or assigned; it is not intended to be all-inclusive or limit the duties of the position.
Summary
Responsible for leading all financial activities related to Product Development Investments for the Pearson Virtual Schools business. This role is responsible for acting as a Business Partner and advisor to the PVS Product and Technology Senior Leadership team, taking a lead on financial matters and ensuring delivery of business and operational objectives.
Lead planning and forecasting processes providing accurate and timely future facing data on which to base decisions

Oversight of actual monthly results and KPIs and informed and insightful commentary thereon

Provide financial insight and analysis to executive leadership in support of strategic decision making

Challenge the business to drive sustainable value proactively through informed and insightful decision making

Support decisions on project and portfolio, ensuring they are measured against financial targets

Drive implementation of global Finance process, policies, controls, and procedures within the team

Effectively collaborate with other areas of finance and drive implementation of the target finance operating model. Work collaboratively with the Pearson Finance Services (PFS) team to manage reporting and planning

Ensure the business always remains in line with control standards
Qualifications and experience required:
5+ years in a finance management role

Deep accounting knowledge with project accounting experience

MBA or equivalent preferred

Experience working in a multi-national matrix organization

Strong understanding of materiality and ability to prioritize across competing agendas

Ability to identify business risks and implementation of tactics to mitigate

Deep understanding of and experience with financial controls, business performance management and process optimization

An understanding of putting internal financial results into an external market context

Knowledge of multiple business models and experience of working with a variety

Understanding of finance specialist areas: financial control, tax, M&A, compliance, corporate governance, and ability to utilize proper judgement to involve them as necessary

Understand the principles of change management and demonstrated ability to champion and drive change.
Required Skills:
Strategic Thinking: working beyond the current role to look at the big picture and shape the future.

Communication: strong verbal and written skills within finance, across the organization including leadership and with external parties.

Influence: presence and confidence to interact with senior management. Ability to leverage influence across teams and cultures.

Emotional Intelligence (self-awareness, self-regulation, motivation, empathy, social skill) and the ability to apply it to work successfully in a matrix environment.

Collaboration: with other internal teams and third-party providers.

Decision Making: understanding materiality, complex and uncertain situation, prioritization

Performance focused: self & others
Expected Results:
Effective partnering and strong communication between Product & Technology leadership team and BPM Finance teams

Strong performance against KPIs and targets

Accurate and timely delivery of business cases

Effective involvement of Pearson Shared Services team in all relevant processes

Improved forecasting and planning efficiency and accuracy
Compensation at Pearson is influenced by a wide array of factors including but not limited to skill set, level of experience, and specific location. As required by the Colorado, California, Washington State, New York State and New York City laws, the pay range for this position is as follows:
The minimum full-time salary range is between $100,000 - $120,000.
This position is eligible to participate in an annual incentive program, and information on benefits offered is here
#LI-POST-REMOTE
What to expect from Pearson
Did you know Pearson is one of the 10 most innovative education companies of 2022?
At Pearson, we add life to a lifetime of learning so everyone can realize the life they imagine. We do this by creating vibrant and enriching learning experiences designed for real-life impact. We are on a journey to be 100 percent digital to meet the changing needs of the global population by developing a new strategy with ambitious targets. To deliver on our strategic vision, we have five business divisions that are the foundation for the long-term growth of the company: Assessment & Qualifications, Virtual Learning, English Language Learning, Workforce Skills and Higher Education. Alongside these, we have our corporate divisions: Digital & Technology, Finance, Global Corporate Marketing & Communications, Human Resources, Legal, Strategy and Direct to Consumer. Learn more at We are Pearson.
We value the power of an inclusive culture and also a strong sense of belonging. We promote a culture where differences are embraced, opportunities are accessible, consideration and respect are the norm and all individuals are supported in reaching their full potential. Through our talent, we believe that diversity, equity and inclusion make us a more innovative and vibrant place to work. People are at the center, and we are committed to building a workplace where talent can learn, grow and thrive.
Pearson is an Affirmative Action and Equal Opportunity Employer and a member of E-Verify. We want a team that represents a variety of backgrounds, perspectives and skills. The more inclusive we are, the better our work will be. All employment decisions are based on qualifications, merit and business need. All qualified applicants will receive consideration for employment without regard to race, ethnicity, color, religion, sex, sexual orientation, gender identity, gender expression, age, national origin, protected veteran status, disability status or any other group protected by law. We strive for a workforce that reflects the diversity of our communities.
To learn more about Pearson's commitment to a diverse and inclusive workforce, navigate to: Diversity, Equity & Inclusion at Pearson.
Note that the information you provide will stay confidential and will be stored securely. It will not be seen by those involved in making decisions as part of the recruitment process.
Job: FINANCE
Organization: Virtual Learning
Schedule: FULL_TIME
Req ID: 12780
#LI-REMOTE