Head of Finance - GED & Accelerated Pathways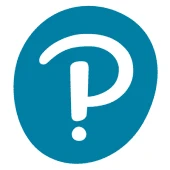 Pearson
Accounting & Finance
Minneapolis, MN, USA
Posted on Thursday, August 3, 2023
The GED® Testing organization and Accelerated Pathways is looking for a Director of Finance to closely partner with our GED and AP leadership team. The Director will help guide the strategic direction of the finance functions to ensure profitability, strong growth in a fast-paced market. The GED® program prepares adult learners for success in the job market, college, and beyond by building the skills and confidence they need to flourish. As the leading high school equivalency program, we prepare students for success on the GED test and for life. Accelerated Pathways is a non-traditional, online college experience that gives you the freedom to earn your bachelor's degree your way.
They will be the face of finance for your division and act as a conduit between the business and our Finance Centre's of Expertise, ensuring relevant technical advice is proactively obtained to resolve any issues. They will also foster a strong working relationship between the GED & AP finance teams and broader finance teams across Pearson.
As a leader the successful candidate will understand current practices and trends, easily adapt to change, embody our values, and have experience of operating B2B (and B2C) and technology business models.
This role manages people and is responsible for building an engaged, high-performance team.
Key Responsibilities:
Strategic and Resource Planning
Guide the strategic growth, financial performance, and results of the GED & AP division through close partnership and influencing as part of the leadership team. Utilizing a deep understanding of external markets and customer value propositions.
Assures a strategic thinking beyond managing the numbers, envisioning new ways of working to enable execution of the financial and wider growth business plans.
Contributes to an effective resource allocation connected with the best investment opportunities, financial performance in the context of long cycles and macro-trends, anticipating risk and reducing uncertainty.
Partner with and support the growth of the business through the development of commercial models and support the successful implementation of these.
Investment Analysis & Allocation
Understands the strategic nature of specific assets in the creation of long-term value and assures the optimal individual and team contributions for business value.
Takes a leading role in the creation of investment proposals for the business
Planning, Budgeting & Forecasting
Provides critical inputs to the business planning and expenditure forecasting processes; innovates to enhance the business impact of target setting, planning, and budgeting.
In partnership with the leadership team owns the division-wide strategy, planning, design, and implementation work – leading on the financial implications of this work.
Partner with Human Resources (HR) to ensure organizational headcount planning is aligned with annual operating plan.
Provides unique insight and strategic advice on trends, industry, market factors, customer behavior and other cost drivers affecting the organization.
Build strong commercial management, in partnership with the commercial strategy lead, of the business through innovative planning and forecasting using industry best practice including expertise of enterprise customers, sales and marketing processes, and global operations.
Identify opportunities for and driving continuous improvement through influencing and collaboration with other leaders across Pearson as well as external organizations.
Drive synergies across the division and with the rest of Pearson.
Financial Analysis
Interprets and translates financial statements to drive strategic and successful business decisions, investment proposals and commercial growth acting as a key business partner to the SVP of the business.
Sets standards for business analysis to support strategic direction and comparison. Continually assesses cutting-edge developments in quantitative analysis and incorporate relevant developments into the organization's methodologies.
Present financial progress to Workforce skills Leadership team.
Advise on value creation by developing robust metrics and refining ways to working to continually track and measure growth.
Finance Function
Lead and develop a small business finance team including with those areas of Pearson's shared service centers which support the business.
Work in partnership with specialists across Finance, leveraging services from other teams to support the outcomes of the division.
Develop the finance function to enable, assess and incorporate best practice to ensure scalable, flexible, efficient, and high performing finance capabilities which support and balance the growth of the division with the safeguarding of the companies' assets.
Act as a custodian of the division's assets, managing risk and ensure appropriate compliance culture.
Oversee completion of the annual audit/review process for accuracy and timely delivery of JV requirements
Demonstrable Skills and Experience:
Bachelor's Degree in Accounting, Finance, or similar background of education and experience

5+ years of experience in finance and/or accounting or similar

Fluent in English verbal and written with experience working globally across varying cultures, languages, and markets.

Demonstrable experience in finance leadership.

Exceptional leadership, verbal, written, and visual communication skills

Highly commercial, analytical, and strategically minded with demonstrable experience in developing creative commercial solutions

Experience of how to manage complex political environments (state partnerships), managing and turnaround negative opinions, and demonstrating tangible results in driving opinion at an organizational level.

Experience working in a multi-national matrix organization.

Strong understanding of materiality and ability to prioritize across competing agendas

Track record of driving value through investment analysis and capital asset evaluation.

Ability to identify business risks and implementation of tactics to mitigate

Demonstrated ability to put financial results into an external market context.

Proven capability to develop and lead high-performance cross-cultural teams.

Understanding of a diverse range of finance areas: financial control, finance transformation, tax, M&A, compliance, corporate governance, and ability to use that knowledge to proactively mitigate organizational risk.
Compensation at Pearson is influenced by a wide array of factors including but not limited to skill set, level of experience, and specific location. As required by the Colorado, California, Washington State, New York State and New York City laws, the pay range for this position is as follows:
The minimum full-time salary range is between $120,000 - $130,000.
This position is eligible to participate in an annual incentive program, and information on benefits offered is here.
What to expect from Pearson
Did you know Pearson is one of the 10 most innovative education companies of 2022?
At Pearson, we add life to a lifetime of learning so everyone can realize the life they imagine. We do this by creating vibrant and enriching learning experiences designed for real-life impact. We are on a journey to be 100 percent digital to meet the changing needs of the global population by developing a new strategy with ambitious targets. To deliver on our strategic vision, we have five business divisions that are the foundation for the long-term growth of the company: Assessment & Qualifications, Virtual Learning, English Language Learning, Workforce Skills and Higher Education. Alongside these, we have our corporate divisions: Digital & Technology, Finance, Global Corporate Marketing & Communications, Human Resources, Legal, Strategy and Direct to Consumer. Learn more at We are Pearson.
We value the power of an inclusive culture and also a strong sense of belonging. We promote a culture where differences are embraced, opportunities are accessible, consideration and respect are the norm and all individuals are supported in reaching their full potential. Through our talent, we believe that diversity, equity and inclusion make us a more innovative and vibrant place to work. People are at the center, and we are committed to building a workplace where talent can learn, grow and thrive.
Pearson is an Affirmative Action and Equal Opportunity Employer and a member of E-Verify. We want a team that represents a variety of backgrounds, perspectives and skills. The more inclusive we are, the better our work will be. All employment decisions are based on qualifications, merit and business need. All qualified applicants will receive consideration for employment without regard to race, ethnicity, color, religion, sex, sexual orientation, gender identity, gender expression, age, national origin, protected veteran status, disability status or any other group protected by law. We strive for a workforce that reflects the diversity of our communities.
To learn more about Pearson's commitment to a diverse and inclusive workforce, navigate to: Diversity, Equity & Inclusion at Pearson.
Note that the information you provide will stay confidential and will be stored securely. It will not be seen by those involved in making decisions as part of the recruitment process.
Job: FINANCE
Organization: Workforce Skills
Schedule: FULL_TIME
Req ID: 12667