Stakeholder manager, Industry Engagement & Partnerships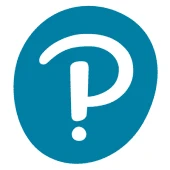 Pearson
Sales & Business Development
London, UK
Posted on Monday, August 7, 2023
The Stakeholder Manager plays a pivotal role in driving the growth of Vocational qualifications and services, both within the UK and internationally, positioning Pearson as an organisation dedicated to addressing employability skills gap, driving higher technical skills.
Possessing excellent commercial skills, coupled with a good understanding of market, competitor analysis and customer needs, you will drive the growth of the Pearson Higher Education portfolio; identifying emerging opportunities, leading on partnerships which drive the growth and expansion. Your excellent communication skills and innate passion for whatever you do will also enable you to champion the Pearson brand with both internal and external stakeholders.
This is a fantastic opportunity for someone with energy, innovation, and vision, who is looking to make a difference and be a key part of Pearson's employability agenda. If this sounds like you, we'd love to hear from you!
Possessing excellent commercial skills, you will develop and manage highly visible relationships and partnerships with key internal and external stakeholders, including UK and international sales teams, product teams, global employers, professional bodies, industry groups; providing thought leadership on market and industry trends and seeking recognition of our qualifications to support learners' progression into employment.

Your understanding of market and stakeholder needs and passion for addressing skills gap within industry, will enable you to drive commercial partnerships with stakeholders; formulating and presenting Pearson solutions to fill those gaps and driving revenue growth for Higher Education qualifications and services.

You will be the go-to expert in terms of employment and skills data, identifying key market segments, and employers and industry with whom you will build effective collaborations.

Your passion for driving the employability and skills agenda, coupled with good research skills and a can-do attitude, will enable you to lead on initiatives on industry trends, develop employability and services and tools to support our proposition and articulate how our qualifications interact with career paths to support learners' progression into employment.

Your expertise in terms of industry and employer developments will shape the strategy of HEQ and drive revenue for which you will be accountable.
Key Deliverables
Build and manage relationships with market-leading global employers, professional bodies and industry groups; seeking recognition to support students' progression into employment and ensuring high visibility of Pearson's industry engagement activities.

Identify and drive commercial partnerships with key employers/groups in focus sectors, by developing an understanding of their needs and pitching appropriate solutions to maximise commercial opportunities.

Understand UK and international market drivers, champion these within the department, and translate these drivers into potential opportunities for HEQ; working with UK and international colleagues to bring these opportunities through to fruition.

Identify and support growth initiatives in both the UK and International markets; working with colleagues in the UK and internationally to define the go to market strategy.

Understand UK and international market drivers, champion these within the department, and translate these drivers into potential opportunities for HEQ; working with UK and international colleagues to bring these opportunities through to fruition.

Develop, drive and negotiate agreements of partnerships with Professional Bodies to facilitate exemptions of Pearson qualifications and develop commercial models for mutually beneficial collaborations to drive growth.

Monitor the marketplace; identifying and sharing information on global skills gaps, trends and key competitor activity, driving action through other teams where necessary.

Support the Head of International and Business Development with large bids and tenders, special projects and new market expansion opportunities.

Lead industry panels and events, driving thought leadership and raising the profile of Pearson qualifications.

Manage and define the industry relations and partnerships' operational plan and budget, ensuring that activities provide value for money and are in line with Pearson's strategy.

Ensure industry engagement activities and partnerships are highly visible and of high impact.
Personal Style and Behaviours
An excellent team worker with exceptional communication skills, must have the ability to find solutions to problems and flag issues at the appropriate level. Ability to be flexible in working hours to engage with our international stakeholders.

Ability to improve the service offering for our students by continuously requesting feedback from our stakeholders.

The desire to work on multiple projects in a fast-paced changing environment.
Experience / Knowledge
Track record in leading and managing innovative market winning propositions.

Experience in developing and delivering successful long term strategies for products and/ or services.

Forward-thinking, pragmatic and commercial approach to work.

Experience and evidence of managing client and product profitability.

Strong written and oral communication, including strong business writing skills, with the ability to present complex issues in an easily understood fashion to internal and external stakeholders at all levels.

Experience of conducting market research to inform product propositions.

Experience within an international educational context.

Experience in building partnerships and driving forward joint ventures.
Desirable
Sales experience.

Knowledge of vocational education and current market and policy drivers.

Passion for identifying skills gaps and driving forward the employability agenda
Systems, Tools & IT Literacy
Essential
Proficient in the use of Microsoft Office
What to expect from Pearson
Did you know Pearson is one of the 10 most innovative education companies of 2022?
At Pearson, we add life to a lifetime of learning so everyone can realize the life they imagine. We do this by creating vibrant and enriching learning experiences designed for real-life impact. We are on a journey to be 100 percent digital to meet the changing needs of the global population by developing a new strategy with ambitious targets. To deliver on our strategic vision, we have five business divisions that are the foundation for the long-term growth of the company: Assessment & Qualifications, Virtual Learning, English Language Learning, Workforce Skills and Higher Education. Alongside these, we have our corporate divisions: Digital & Technology, Finance, Global Corporate Marketing & Communications, Human Resources, Legal, Strategy and Direct to Consumer. Learn more at We are Pearson.
We value the power of an inclusive culture and also a strong sense of belonging. We promote a culture where differences are embraced, opportunities are accessible, consideration and respect are the norm and all individuals are supported in reaching their full potential. Through our talent, we believe that diversity, equity and inclusion make us a more innovative and vibrant place to work. People are at the center, and we are committed to building a workplace where talent can learn, grow and thrive.
Pearson is an Affirmative Action and Equal Opportunity Employer and a member of E-Verify. We want a team that represents a variety of backgrounds, perspectives and skills. The more inclusive we are, the better our work will be. All employment decisions are based on qualifications, merit and business need. All qualified applicants will receive consideration for employment without regard to race, ethnicity, color, religion, sex, sexual orientation, gender identity, gender expression, age, national origin, protected veteran status, disability status or any other group protected by law. We strive for a workforce that reflects the diversity of our communities.
To learn more about Pearson's commitment to a diverse and inclusive workforce, navigate to: Diversity, Equity & Inclusion at Pearson.
Note that the information you provide will stay confidential and will be stored securely. It will not be seen by those involved in making decisions as part of the recruitment process.
Job: PRODUCT MANAGEMENT
Organization: Workforce Skills
Schedule: FULL_TIME
Req ID: 12393