Royalty Operations & Accounting Administrator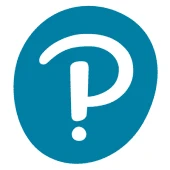 Pearson
Accounting & Finance, Operations
Noida, Uttar Pradesh, India
Posted on Tuesday, August 8, 2023
Job Purpose
The Royalty Support team in India provides royalty services to Pearson royalty management teams in the AUS, Canada and the UK. As a Operations Administrator, reporting to the Supervisor of the team, this individual will be responsible for executing the day-to-day operations/functions of Royalty Operations. This includes (1) timely preparation and review of Royalty Statements and related processes, including advance payments and scheduled payment runs (2) performing the author inquiry process. This person will also be responsible for keeping supervisors apprised of unusual situations, and supporting the reporting of metrics to management.
This role will have responsibility for:
Maintaining the workflow of royalty statements and payments (royalties and advances)

Performing escheatment process (US) for returned checks and researching escheatable vendors

Performing the process of adjustments, disbursements and other manual tasks

Providing quality customer service to authors, agents, business units, etc

Providing accurate accounting based on contractual terms in the royalty accounting systems

Responsible for making adjustments/ changes within the Royalty System that affect authors' royalty statements, e.g. name and address changes, record reserves, manual earnings and prepayment

Working with system analysts to develop useful management reporting tools

Resolving inquiries from authors, agents, publishers, business managers and editors

Assisting in preparation of internal and external audits

Performing research using databases and/or contracts

Adhering to internal controls

Performing other duties as needed and assigned
Related work and academic experience
Candidate with 0 to 3 years of experience in Publishing/ Rights or Royalties are preferred

College degree is desirable but may be waived for significant relevant work experience
Essential skills and competencies
Excellent written/verbal English communication skills

Organizational skills

Ability to work independently without direct supervision

Ability to work well within and across teams

Analytical nature

Time management skills

Ability to deal with deadlines and pressure effectively

Ability to analyze/ interpret legal documents

Proficiency in all Microsoft applications

Multilingual skills a plus
Location: Noida
What to expect from Pearson
Did you know Pearson is one of the 10 most innovative education companies of 2022?
At Pearson, we add life to a lifetime of learning so everyone can realize the life they imagine. We do this by creating vibrant and enriching learning experiences designed for real-life impact. We are on a journey to be 100 percent digital to meet the changing needs of the global population by developing a new strategy with ambitious targets. To deliver on our strategic vision, we have five business divisions that are the foundation for the long-term growth of the company: Assessment & Qualifications, Virtual Learning, English Language Learning, Workforce Skills and Higher Education. Alongside these, we have our corporate divisions: Digital & Technology, Finance, Global Corporate Marketing & Communications, Human Resources, Legal, Strategy and Direct to Consumer. Learn more at We are Pearson.
We value the power of an inclusive culture and also a strong sense of belonging. We promote a culture where differences are embraced, opportunities are accessible, consideration and respect are the norm and all individuals are supported in reaching their full potential. Through our talent, we believe that diversity, equity and inclusion make us a more innovative and vibrant place to work. People are at the center, and we are committed to building a workplace where talent can learn, grow and thrive.
Pearson is an Affirmative Action and Equal Opportunity Employer and a member of E-Verify. We want a team that represents a variety of backgrounds, perspectives and skills. The more inclusive we are, the better our work will be. All employment decisions are based on qualifications, merit and business need. All qualified applicants will receive consideration for employment without regard to race, ethnicity, color, religion, sex, sexual orientation, gender identity, gender expression, age, national origin, protected veteran status, disability status or any other group protected by law. We strive for a workforce that reflects the diversity of our communities.
To learn more about Pearson's commitment to a diverse and inclusive workforce, navigate to: Diversity, Equity & Inclusion at Pearson.
Note that the information you provide will stay confidential and will be stored securely. It will not be seen by those involved in making decisions as part of the recruitment process.
Job: FINANCE
Organization: Corporate Finance
Schedule: FULL_TIME
Req ID: 12812