Web Graphic Designer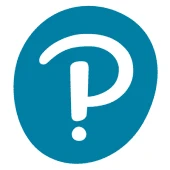 Pearson
Design
Spain
Posted on Friday, August 11, 2023
Purpose:
One of our goals at Pearson is to help more people learn English and other languages, to enable them to make progress in their lives, whether that's to get a promotion at work, to move abroad to study or work or to earn a qualification. Mondly is part of our English Language Learning division. Mondly offers high quality online learning in English and 40 other languages to consumers across the world via its mobile and web apps, virtual reality and augmented reality products. It has had 100 million downloads worldwide, offering professional and personal language learning in a combination of 1300+ different language pairs.
This is an exciting time to join the Pearson Mondly team, as you can play a key part in shaping growth plans.
As the Marketing Department at Mondly is growing fast, we're looking for a Web Graphic Designer with a specific focus on web experience to take charge and help shape the future of learning across our product portfolio. In your role, you'd work directly with the marketing, product and design leadership of Mondly and contribute to the future direction of the experiences across the Mondly universe.
Key Accountabilities:
Develop and maintain landing pages; create graphic elements and design layouts for web pages;

Lead conceptual web design tasks and product discovery on new features and landing pages.

Lead the web-based experience across Mondly's products using typography, color, and layout to convey ideas and inform users;

Contribute to Mondly.com's website, newsletters, and web libraries and help attract new users through innovative and compelling experiences;

Lead web interactions and animations;

Offer support to the design team for graphic design tasks requested by other departments from the company;

Work from a company-wide design system and craft beautiful product experiences;

Build a strong connection with the user base and understand what the needs are

Research, explore, and experiment with new ideas;

Collaborate with marketing, product management, engineering, and analytics.
Candidate profile
Develop intuitive, usable, and engaging interactions that our 100 million users will love;

Focused on delivering beautiful, innovative and engaging solutions

Proficient with Figrma & Adobe Creative Suite

Experience with HTML/CSS and familiarity with javascript

Web experience (a portfolio is required)

Knowledge of UI/UX principles

Experience with content management systems

Experience with SEO principles
What to expect from Pearson
Did you know Pearson is one of the 10 most innovative education companies of 2022?
At Pearson, we add life to a lifetime of learning so everyone can realize the life they imagine. We do this by creating vibrant and enriching learning experiences designed for real-life impact. We are on a journey to be 100 percent digital to meet the changing needs of the global population by developing a new strategy with ambitious targets. To deliver on our strategic vision, we have five business divisions that are the foundation for the long-term growth of the company: Assessment & Qualifications, Virtual Learning, English Language Learning, Workforce Skills and Higher Education. Alongside these, we have our corporate divisions: Digital & Technology, Finance, Global Corporate Marketing & Communications, Human Resources, Legal, Strategy and Direct to Consumer. Learn more at We are Pearson.
We value the power of an inclusive culture and also a strong sense of belonging. We promote a culture where differences are embraced, opportunities are accessible, consideration and respect are the norm and all individuals are supported in reaching their full potential. Through our talent, we believe that diversity, equity and inclusion make us a more innovative and vibrant place to work. People are at the center, and we are committed to building a workplace where talent can learn, grow and thrive.
Pearson is an Affirmative Action and Equal Opportunity Employer and a member of E-Verify. We want a team that represents a variety of backgrounds, perspectives and skills. The more inclusive we are, the better our work will be. All employment decisions are based on qualifications, merit and business need. All qualified applicants will receive consideration for employment without regard to race, ethnicity, color, religion, sex, sexual orientation, gender identity, gender expression, age, national origin, protected veteran status, disability status or any other group protected by law. We strive for a workforce that reflects the diversity of our communities.
To learn more about Pearson's commitment to a diverse and inclusive workforce, navigate to: Diversity, Equity & Inclusion at Pearson.
Note that the information you provide will stay confidential and will be stored securely. It will not be seen by those involved in making decisions as part of the recruitment process.
Job: TECHNOLOGY
Organization: English Language Learning
Schedule: FULL_TIME
Req ID: 6707
#LI-REMOTE