Customer Service Technical Support Assistant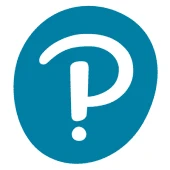 Pearson
IT, Customer Service
Noida, Uttar Pradesh, India
Posted on Friday, August 18, 2023
Pearson is the world's leading learning company, with 40,000 employees in more than 80 countries helping people of all ages to make measurable progress in their lives. We have a simple mission: to help people make more of their lives through learning.
Pearson provides a range of education products and services to institutions, governments and direct to individual learners that help people everywhere aim higher and fulfil their true potential.
Pearson VUE is a business within Pearson PLC and is the global leader in computer-based testing for information technology, academic, government and professional testing programs around the world. Pearson VUE provides a full suite of services from test development to data management, and delivers exams through the world's most comprehensive and secure network of test centres in more than 175 countries. Pearson VUE's Information Services and Technology department provides technical support to clients to help them successfully operate their Testing Systems software.
The first level consultant is responsible to provide technical support to VUE's external clients to ensure they can successfully operate their VUE Testing Systems software. The appointed individual will provide outstanding customer service to all internal and external users of the VUE applications. Support will be provided via telephone, e-mail, instant messenger, and remote tools to ensure that users of the VUE applications receive the appropriate technical service required to achieve the best results.
CORE COMPETENCIES
Customer Focus

Commercial Awareness

Detail Oriented

Problem Solving

Organizing

Collaborative Working

Listening & Communication

Commitment to improving quality

Performance Maximization
SCOPE AND IMPACT OF JOB
Working closely with Pearson VUE's external customers and installation team, Support Desk (Level 1) Technician acts as technical support and quality assurance point to VUE Testing Systems software installation and external customers.
Essential Experience & Qualifications
Education and Experience:
Graduate Degree required

2-3 years' experience in Windows Application support

Customer service experience required

Fluent in both written and spoken English (Essential)

Bachelors/Associate degree strongly required

Excellent knowledge and experience in a customer focus environment

At least three years' experience in a similar role

Excellent written and verbal communication skills

General knowledge of internet communication and networking configurations and troubleshooting

Must be able to actively demonstrate a logical and analytical approach to problem solving

Effective time management

Excellent conflict management skills

Excellent customer service skills

Experience and support of Microsoft Server/workstation operating systems and office applications

Experience with supporting software applications via telephone and using remote tools

Experience of supporting LAN/WAN connectivity related issues

General knowledge of networking configurations and troubleshooting

Quick learner and ability to adapt to new systems and operating environments.

Previous experience of living and working in the location/region.
Skills, Knowledge and Abilities:
Knowledgeable of Windows 7, 8, 10, and Server 2008, 2012 Applications required

Familiarity with Internet communications

Understanding of basic Network (NetWare/Windows NT) operations

Knowledge in WAN Interconnectivity

Excellent communication skills, especially listening skills

Effective planning and prioritizing skills

Strong customer service and following up skills

Ability to work in team

Adaptability and comfortable to change

Strong attention to details
Other (license/certification):
Certification in either Microsoft or Cisco technologies would be advantageous.
PRIMARY RESPONSIBILITIES
Key Responsibilities
Maintain a professional and mature attitude toward customers at all times

Provide telephone support for Client first level support group

Provide telephone support for network of colleges/ testing centres

Provide telephone and desktop support for internal employees

Serve as liaison between helpdesks within Americas, Asia Pacific (APAC) and Europe, Middle East and Africa (EMEA) offices

Provide technical support to VUE's customers

Provide installation support of Testing Systems software

Results processing, monitoring and associated tasks

Retain ownership of problems until resolved

Help manage the support of applications and software for all users of the business applications.

Ensure that the highest service delivery is achieved, by meeting internal Service Level Agreements (SLA's) and Key Performance Indicators (KPI's)

Keep management informed of significant changes in performance of applications

Look for opportunity to avoid operational trouble areas

Document procedures as necessary and submit knowledge base articles as needed.

Utilize Knowledge base tools to effectively trouble shoot issue with minimal 2nd level support.

Maintain accurate escalation documents following up on all issues from telephone calls, incidents or e-mail enquires

Meet call time goals for optimum productivity and department service level goals.

Support of business continuity plan.
All employees have a responsibility to co-operate in promoting and maintaining a safe and healthy working environment, and to take reasonable care of their own health and safety at work and that of all other staff that may be affected by their acts or omissions. Line managers have specific responsibility for the health and safety of their direct reports and other team members for which they have general management responsibility.
All employees are also responsible for supporting and implementing the company's policies and procedures around the Health and Safety, Security, Quality and Business Continuity arrangements that apply in their role/work function. Full details of these policies and procedures are available on SharePoint.
Key Activities:
Successfully complete any specific project work as directed by the team leader

Prioritize workload based on urgency and impact to customers and the business

Ensure superior customer service and technical support for internal and external customers of VUE applications

Ensure accurate recording of helpdesk calls using the company's incident tracking systems

Assist all software release activity for all parties impacted

Support evaluation and implementation of new technologies

Escalating to global teams for system support issues

Work closely with other colleagues and teams to ensure proper process & procedures are followed

Actively manage missing results with sites and internal teams in a timely manner

Timely support and resolution of issues raised to the IT helpdesk by head office and remote users.

Escalation of issues to Second Level teams when necessary.
Working Arrangements:
Must be able to work full time flexible hours to meet demands of the business

Able to work in shifts

Occasional travel may be required to support client requirements.

Weekend/Weekday out of hours support requirement.
What to expect from Pearson
Did you know Pearson is one of the 10 most innovative education companies of 2022?
At Pearson, we add life to a lifetime of learning so everyone can realize the life they imagine. We do this by creating vibrant and enriching learning experiences designed for real-life impact. We are on a journey to be 100 percent digital to meet the changing needs of the global population by developing a new strategy with ambitious targets. To deliver on our strategic vision, we have five business divisions that are the foundation for the long-term growth of the company: Assessment & Qualifications, Virtual Learning, English Language Learning, Workforce Skills and Higher Education. Alongside these, we have our corporate divisions: Digital & Technology, Finance, Global Corporate Marketing & Communications, Human Resources, Legal, Strategy and Direct to Consumer. Learn more at We are Pearson.
We value the power of an inclusive culture and also a strong sense of belonging. We promote a culture where differences are embraced, opportunities are accessible, consideration and respect are the norm and all individuals are supported in reaching their full potential. Through our talent, we believe that diversity, equity and inclusion make us a more innovative and vibrant place to work. People are at the center, and we are committed to building a workplace where talent can learn, grow and thrive.
Pearson is an Affirmative Action and Equal Opportunity Employer and a member of E-Verify. We want a team that represents a variety of backgrounds, perspectives and skills. The more inclusive we are, the better our work will be. All employment decisions are based on qualifications, merit and business need. All qualified applicants will receive consideration for employment without regard to race, ethnicity, color, religion, sex, sexual orientation, gender identity, gender expression, age, national origin, protected veteran status, disability status or any other group protected by law. We strive for a workforce that reflects the diversity of our communities.
To learn more about Pearson's commitment to a diverse and inclusive workforce, navigate to: Diversity, Equity & Inclusion at Pearson.
Note that the information you provide will stay confidential and will be stored securely. It will not be seen by those involved in making decisions as part of the recruitment process.
Job: CUSTOMER SERVICE
Organization: Assessment & Qualifications
Schedule: FULL_TIME
Req ID: 12858