Senior Solution Architect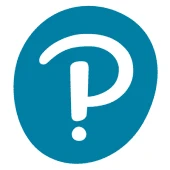 Pearson
IT
Poland
Posted on Friday, August 18, 2023
Role:
Company: Pearson
Division: English Language Learning
Location: Spain - Madrid (remote)
About Pearson:
Our purpose: At Pearson we 'add life to a lifetime of learning' so everyone can realise the life they imagine. We do this by creating vibrant and enriching learning experiences designed for real-life impact. Pearson was founded in 1844 and has been built on our ability to grow with and adapt to a constantly evolving market. Our 20,000+ employees are dedicated to creating the high-quality, digital-first, accessible and sustainable resources for lifelong learning.
About English Language Learning:
In the English Language Learning (ELL) business unit, we aspire to become the world's leading destination to learn and improve English language skills. Our main focus is on committed learners from around the world, who are motivated by outcomes because they want to reach their full potential through learning English.
About the Role:
Do you want to be part of the biggest digital transformation in the EdTech and help people around the world to learn languages and realise their dreams? The English Language Learning (ELL) division of Pearson is looking for a talented and motivated professional to join our growing team of architects as a Solution Architect. Reporting to the Chief Architect you will be responsible for defining and designing the architecture which underpins our digital ecosystem. Conceptualize and develop learning experience strategies aligned with our business objectives and build quality educational products that bring value to learners
Job Description:
Collaborate with senior leaders in business and technology to define MVP scope for various initiatives and design solutions that align with enterprise technology strategy

Provide architectural strategy and leadership to developing and implementing initiatives that improve innovation in a rapidly changing technology landscape

Evaluate emerging technologies for use across multiple domains, which include RFPs, vendor evaluations and creation of Architecture Design Proposals

Architect Digital Consumer experiences based on a foundation of enterprise technologies

Prototype the feasibility of proposed technology solutions

Develop solutions to problems via use of methodologies and software application tools, and work with Product Owners to drive product vision, manage scope and expectations

Design solution for mobile native, mobile app with integrated cloud integration

Design reliable, scalable, and performant end-to-end architectures which can support sites in several geographies across the globe

Have responsibility for the quality of the technical solution delivered by project teams

Work with project management and business analysts to manage the flexible scope with business owners

Provide technical leadership and mentoring of technical leads and development teams

Have a strong focus on the high quality throughout the entire process, working closely with the Quality Assurance stream

Collaborate with Chief Architect for aspects related to integration with other systems
*Qualifications & Skills *
Degree in computer science or equivalent, with strong fundamentals and problem-solving skills

Strong solutions architecture experience with complex enterprise solutions

Knowledge of AWS cloud architecture, including auto-scaling and global deployments of application architecture

Design Patterns, Non-Functional Requirements

Min 8 years industry experience

Experience developing RESTful, SOAP web services and GraphQL

Knowledge of HTML, CSS and JavaScript including front-end development frameworks like Angular, React, Vue

Successful experience in Mobile applications architecture patterns and implementation

Deep understanding of object-oriented programming, relational databases such as Oracle and SQL Server, NoSQL databases such as MongoDB, DynamoDB and Elasticsearch, complex integration landscapes

Demonstrated expertise in implementing best practices for integration in the learning domain, including LTI, xAPI, QTI, and OneRoster

Proficient in designing solutions using Event-driven architecture (Kafka) and proposing solutions that align with current/future DevOps architecture

Proven track record in evaluating vendors and justifying technical recommendations

In-depth knowledge of designing high availability systems with Disaster Recovery (DR) and Risk Management as part of proposals

Strong understanding of industry-standard security practices for designing solutions

Well-versed in developing applications compliant with Industrial Standard Security practices

Experience coaching and mentoring technology talent

Excellent written and verbal communication skills
Pearson's Benefits:
24 Days annual leave (increasing by 1 day with every 2 years of continuous service up to 30 days)

Private medical insurance

Life insurance Policy

Food & Transport Allowance

Work-Life Balance Benefits

Family Benefits

Complementary Benefits

Development and Training Benefits

Access to Pearson+: Pearson´s digital library

Discounts on books

Development and training: a wide access to internal learning platforms and development plan
Diversity: At Pearson we value the power of an inclusive culture and a strong sense of belonging. We promote a culture wheredifferences are embraced as strengths and opportunities are equal and accessible.
Flexible working: Pearson is committed to hybrid working practices and has adopted flexible remote and virtual working. Where possible our employees can choose to manage their attendance to the office more flexibly.
How to apply: Thank you for your interest in applying for a role at Pearson. Please submit an updated CV and cover letter (optional) in English. If you have any additional questions or require further information, please do not hesitate to reach out to us.
We look forward to receiving your application - Pearson Recruitment
What to expect from Pearson
Did you know Pearson is one of the 10 most innovative education companies of 2022?
At Pearson, we add life to a lifetime of learning so everyone can realize the life they imagine. We do this by creating vibrant and enriching learning experiences designed for real-life impact. We are on a journey to be 100 percent digital to meet the changing needs of the global population by developing a new strategy with ambitious targets. To deliver on our strategic vision, we have five business divisions that are the foundation for the long-term growth of the company: Assessment & Qualifications, Virtual Learning, English Language Learning, Workforce Skills and Higher Education. Alongside these, we have our corporate divisions: Digital & Technology, Finance, Global Corporate Marketing & Communications, Human Resources, Legal, Strategy and Direct to Consumer. Learn more at We are Pearson.
We value the power of an inclusive culture and also a strong sense of belonging. We promote a culture where differences are embraced, opportunities are accessible, consideration and respect are the norm and all individuals are supported in reaching their full potential. Through our talent, we believe that diversity, equity and inclusion make us a more innovative and vibrant place to work. People are at the center, and we are committed to building a workplace where talent can learn, grow and thrive.
Pearson is an Affirmative Action and Equal Opportunity Employer and a member of E-Verify. We want a team that represents a variety of backgrounds, perspectives and skills. The more inclusive we are, the better our work will be. All employment decisions are based on qualifications, merit and business need. All qualified applicants will receive consideration for employment without regard to race, ethnicity, color, religion, sex, sexual orientation, gender identity, gender expression, age, national origin, protected veteran status, disability status or any other group protected by law. We strive for a workforce that reflects the diversity of our communities.
To learn more about Pearson's commitment to a diverse and inclusive workforce, navigate to: Diversity, Equity & Inclusion at Pearson.
Note that the information you provide will stay confidential and will be stored securely. It will not be seen by those involved in making decisions as part of the recruitment process.
Job: TECHNOLOGY
Organization: English Language Learning
Schedule: FULL_TIME
Req ID: 12378
#LI-REMOTE