Research Scientist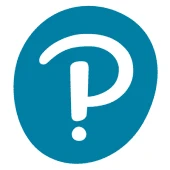 Pearson
United States
Posted on Thursday, August 24, 2023
Pearson is the world's learning company, operating in nearly 200 countries around the world, with over 20,000 employees. We provide content, assessment and digital services to schools, colleges and universities, as well as professional and vocational education to learners to help increase their skills and lifelong employability prospects. We aim to support learners throughout their lifetime for every moment that matters – whether this is exam preparation and success, graduating from university, getting a new job, studying for a postgraduate degree, changing career, or looking for a new challenge.
From world-class assessment to virtual learning and beyond – we create the products and services that help tens of millions of people reach their goals each year. And we make sure our products fit with our key sustainability targets – to make learning accessible to everyone, to lead responsibly, and to give the next generation the skills they need to shape a better world.
Our vision is to have a direct relationship with millions of lifelong learners and to link education to the way people aspire to live and work every day. To do that, we will collaborate with a wide group of partners to help shape the future of learning. Our purpose is to help people make progress in their lives through learning.
We also believe we are at our best when we harness the unique skills, perspectives, and backgrounds of every employee.
The Research Scientist position described here is part of the Pearson Psychometric and Research Services group, which is part of the US School Assessment group and larger Assessment and Qualifications team. Pearson research scientists provide the full range of psychometric support to state and national customers, develop innovative techniques and processes, and conduct cutting-edge research studies.
The education, experience, and responsibilities associated with this position include:
Education and Work Experience
Doctoral degree in educational measurement or a related field from a nationally recognized institution of higher education
AND at least one year of relevant job experience, preferably with a testing program that has gone through a complete operational cycle OR at least one year of relevant job experience on a significant grant-funded research project
Familiarity with Psychometric Techniques or Techniques Associated with Other Relevant Areas of Expertise
Has experience with applied psychometric techniques in a job setting—including classical test theory, item response theory, test equating, scaling, linking, and standard setting
OR experience with applied techniques associated with the scientist's specific area of expertise
Familiarity with Software Packages and Programming Languages
Has experience with software packages and programming languages commonly used in psychometric work or measurement research (e.g., SAS, R, SPSS, WINSTEPS, IRTPro, PARSCALE, C++, MPLUS)
OR experience with software (Matlab, IDL, PERL, Java, Javascript, XML) associated with the scientist's specific area of expertise
Scaling and Equating
Shows sufficient familiarity with common scaling and equating designs to review and draft technical documentation, (including technical specifications)
Conducts and guides analyses for item calibration, linking, and equating
Designs, documents, (including technical specifications), and conducts analyses for item calibration, linking, and equating
Grants, Research, and External Funding
Develops study design and research analysis specifications for proposed research studies
Identifies study limitations and study parameters to optimize analyses and design in grants/applications for external funding and in research publications
Test Construction/Field Testing
Works closely with other research scientists, data analysts, subject-matter experts, and/or clients/customers in the construction of test forms and the preparation of items for various testing purposes
Proposal Development
Contributes to technical designs of proposals
Writes associated text under guidance from more senior research scientists
Knowledge of Educational Trends
Articulates and uses knowledge of national and state trends in education in assigned operational assessment programs or research projects
Upholds the principles defined by the Standards for Educational and Psychological Testing
Communication Skills, Technical Presentations, and Client Contact
Demonstrates communication skills, (oral, written, and business), necessary to function effectively as a primary contact with internal project teams and external clients with guidance from more senior research scientists
Communicates about general state and national educational issues
Presents technical information to different audiences, (e.g., client groups or technical advisory committees), with guidance from more senior research scientists
Presents at national conferences
Serves as the primary contact for Pearson Psychometric and Research Services, (PRS), (e.g., represents group in meetings and in other communications) for internal and external clients for a small-to-medium operational testing program or research project, or for a portion of a large and complex testing program or research project
Project and Talent Management
Demonstrates project management skills necessary to lead all PRS-related aspects of a small-to-medium operational assessment program or research project, or a portion of a large and complex assessment program or research project
Supports hiring process through applicant interviewing
Provides career plan consultation and advice
Organizational Behavior
Aligns goals with published department goals
Follows existing processes and documents processes when necessary
Working Location and Travel
Willingness to travel as necessary
Compensation at Pearson is influenced by a wide array of factors including but not limited to skill set, level of experience, and specific location. As required by the Colorado, California, Washington State, New York State and New York City laws, the pay range for this position is as follows:
The minimum full-time salary range is between $95,000 - $110,000.
This position is eligible to participate in an annual incentive program, and information on benefits offered is here.
What to expect from Pearson
Did you know Pearson is one of the 10 most innovative education companies of 2022?
At Pearson, we add life to a lifetime of learning so everyone can realize the life they imagine. We do this by creating vibrant and enriching learning experiences designed for real-life impact. We are on a journey to be 100 percent digital to meet the changing needs of the global population by developing a new strategy with ambitious targets. To deliver on our strategic vision, we have five business divisions that are the foundation for the long-term growth of the company: Assessment & Qualifications, Virtual Learning, English Language Learning, Workforce Skills and Higher Education. Alongside these, we have our corporate divisions: Digital & Technology, Finance, Global Corporate Marketing & Communications, Human Resources, Legal, Strategy and Direct to Consumer. Learn more at We are Pearson.
We value the power of an inclusive culture and also a strong sense of belonging. We promote a culture where differences are embraced, opportunities are accessible, consideration and respect are the norm and all individuals are supported in reaching their full potential. Through our talent, we believe that diversity, equity and inclusion make us a more innovative and vibrant place to work. People are at the center, and we are committed to building a workplace where talent can learn, grow and thrive.
Pearson is an Affirmative Action and Equal Opportunity Employer and a member of E-Verify. We want a team that represents a variety of backgrounds, perspectives and skills. The more inclusive we are, the better our work will be. All employment decisions are based on qualifications, merit and business need. All qualified applicants will receive consideration for employment without regard to race, ethnicity, color, religion, sex, sexual orientation, gender identity, gender expression, age, national origin, protected veteran status, disability status or any other group protected by law. We strive for a workforce that reflects the diversity of our communities.
To learn more about Pearson's commitment to a diverse and inclusive workforce, navigate to: Diversity, Equity & Inclusion at Pearson.
Note that the information you provide will stay confidential and will be stored securely. It will not be seen by those involved in making decisions as part of the recruitment process.
Job: PROFESSIONAL DEVELOPMENT
Organization: Assessment & Qualifications
Schedule: FULL_TIME
Req ID: 12956
#LI-REMOTE