Talent Partner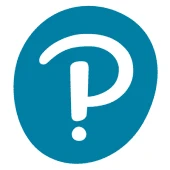 Pearson
People & HR
Mandaluyong, Metro Manila, Philippines
Posted on Thursday, August 24, 2023
About the role As a Talent Partner sitting within our Global Talent Acquisition Team, you will be responsible for the full end to end talent selection process. In your everyday work you will contribute towards achieving one of our core multiyear goals to become a truly talent and skills-based organisation. You will play a pivotal role in shaping the future of our company through your abilities to find and match great people to great roles both internally and externally. As part of this you will be focused on creating the best possible candidate and manager experience, driving innovative hiring strategies to meet specific needs. You'll embrace new technologies, ideas and ways of thinking to drive new solutions to business problems and be a brand ambassador for the areas you support. You will love to influence through data and experience, operate at pace while always striving to delivering quality results for the business.
Key Responsibilities
Partner with Hiring Managers and HR teams across your specific area to identify hiring needs or skills gaps as they arise. Leveraging all the tools in your tool kit to find the best and fastest solution to solve the need - (Tool Kit= Including but not limited to Direct sourcing via LI/Indeed and search data bases, Advertising marketing and campaign creation, social sourcing and activation, Application management, Creative referral campaigns, Pipeline building and management and Active Networking)

Own and control the full end to end process to drive towards a successful conclusion in all instances.

Partner with hiring managers to understand business direction, strategies and WFP/ forecasts and build proactive strategies to create and drive engaged talent pools to enable a faster route to market once positions are open.

Partner with HR and management teams to understand internal bench strength and succession plans to support internal upwards mobility as well as driving engagement through great career opportunities for our own teams.

Operate as a strategic thought partner for the business, building strong relationships with your hiring teams and leverage your experience and influence to drive a best-in-class recruitment and candidate experience.

Operate with a growth mindset challenging your own and others thinking to consistently evolve talent practises to achieve greater results.

Monitor and drive your own performance against pre-set criteria, always striving for excellence.

Operate as one with your peers and the broader HR teams, prioritising and being agile providing support one another as needed.

Leverage data to influence business thinking and support on talent decisions.

Be a champion and ambassador for diversity and unbiased hiring as a lever for business growth.

Stay relevant and up to date with industry trends, demographic shifts, new technologies,

platforms, or channels for us to explore.

Provide the best possible experience be it for candidates, employees or managers.

You will promote a 'select in' mentality and consider candidates against their skills rather than just their experience.
About you
Operates as a strategic talent partner across all positions within your remit.

Experienced in leveraging market insight and data to support key hiring or talent decisions/movements.

Knows what great recruitment looks like and can demonstrate successful execution of the end-to-end proactive talent attraction/acquisition services and strategies.

A desire to delight the customer – whether that be a candidate or a manager.

Being positive, collaborative, agile and adaptable is part of your DNA.

Has fun with new technologies and understands how to use them to automate tasks when needed.

Focused on being the best Talent partner possible with the core objective of helping the business achieve its goals to drive growth.

On trend, you are up to date on industry/tech/candidate preferences within the market and use these to inform recruitment decisions.

Are performance driven – challenging yourself and others to achieve.
What to expect from Pearson
Did you know Pearson is one of the 10 most innovative education companies of 2022?
At Pearson, we add life to a lifetime of learning so everyone can realize the life they imagine. We do this by creating vibrant and enriching learning experiences designed for real-life impact. We are on a journey to be 100 percent digital to meet the changing needs of the global population by developing a new strategy with ambitious targets. To deliver on our strategic vision, we have five business divisions that are the foundation for the long-term growth of the company: Assessment & Qualifications, Virtual Learning, English Language Learning, Workforce Skills and Higher Education. Alongside these, we have our corporate divisions: Digital & Technology, Finance, Global Corporate Marketing & Communications, Human Resources, Legal, Strategy and Direct to Consumer. Learn more at We are Pearson.
We value the power of an inclusive culture and also a strong sense of belonging. We promote a culture where differences are embraced, opportunities are accessible, consideration and respect are the norm and all individuals are supported in reaching their full potential. Through our talent, we believe that diversity, equity and inclusion make us a more innovative and vibrant place to work. People are at the center, and we are committed to building a workplace where talent can learn, grow and thrive.
Pearson is an Affirmative Action and Equal Opportunity Employer and a member of E-Verify. We want a team that represents a variety of backgrounds, perspectives and skills. The more inclusive we are, the better our work will be. All employment decisions are based on qualifications, merit and business need. All qualified applicants will receive consideration for employment without regard to race, ethnicity, color, religion, sex, sexual orientation, gender identity, gender expression, age, national origin, protected veteran status, disability status or any other group protected by law. We strive for a workforce that reflects the diversity of our communities.
To learn more about Pearson's commitment to a diverse and inclusive workforce, navigate to: Diversity, Equity & Inclusion at Pearson.
Note that the information you provide will stay confidential and will be stored securely. It will not be seen by those involved in making decisions as part of the recruitment process.
Job: HUMAN RESOURCES
Organization: Corporate Human Resources
Schedule: FULL_TIME
Req ID: 12968