Test Administrator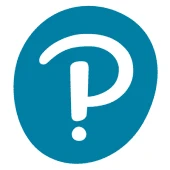 Pearson
Software Engineering
Philippines
Posted on Saturday, August 26, 2023
The is responsible for administrating all aspects of the testing operations in the assigned test center of Pearson Professional Centers by providing high-quality on-site service in accordance with strict operational policies and procedures of the examination processes.
Open to work in flexible hours between Mondays to Saturdays from 6am to 10pm.
We are urgently recruiting part-time Test Administrators (TAs) for our Makati test center. Part-time TAs will be working on pre-arranged shifts and will be paid by the hour. An on-call allowance is also provided for each day worked.
TEST ADMINISTRATORS are responsible for:
Ensuring that all qualified candidates are able to take the appropriate computer-based exam in accordance with test center guidelines

Maintaining the security of examinations and supplements by ensuring that test procedures are adhered to

Check-in testing candidates, verify identification and explain the exam process

Proctor / invigilate candidates while testing

Reviewing all TCO (Test Center Operation) correspondence to ensure compliance with all procedure/testing updates and raise relevant issues to the Test Center Manager

Performing computer hardware and software updates when needed and communicating with Help Desk as required

Complete light housekeeping duties such as sanitizing keyboards after each candidate has finished their examination
QUALIFICATIONS:
The ideal candidate should possess the formal skills and qualifications enumerated below:
Graduate of any four- or five-year course

College Students of any four- or five-year course are also welcome to apply

Excellent customer service and people skills

Strong communication skills, both technical and functional

Excellent command of written and spoken English

Able to work independently and as part of a team

Above-average computer skills and proficiency in MS Office

Strong work ethic and be able to work in a flexible schedule or a variety of shifts any day

Must be able to sit for long periods of time and also escort candidates to and from the testing room.

Must be able to bend, stoop, and lift up to 20 lbs with reasonable accommodation.

Must be comfortable in a quiet testing environment, hear soft voices, and see details from a distance.
What to expect from Pearson
Did you know Pearson is one of the 10 most innovative education companies of 2022?
At Pearson, we add life to a lifetime of learning so everyone can realize the life they imagine. We do this by creating vibrant and enriching learning experiences designed for real-life impact. We are on a journey to be 100 percent digital to meet the changing needs of the global population by developing a new strategy with ambitious targets. To deliver on our strategic vision, we have five business divisions that are the foundation for the long-term growth of the company: Assessment & Qualifications, Virtual Learning, English Language Learning, Workforce Skills and Higher Education. Alongside these, we have our corporate divisions: Digital & Technology, Finance, Global Corporate Marketing & Communications, Human Resources, Legal, Strategy and Direct to Consumer. Learn more at We are Pearson.
We value the power of an inclusive culture and also a strong sense of belonging. We promote a culture where differences are embraced, opportunities are accessible, consideration and respect are the norm and all individuals are supported in reaching their full potential. Through our talent, we believe that diversity, equity and inclusion make us a more innovative and vibrant place to work. People are at the center, and we are committed to building a workplace where talent can learn, grow and thrive.
Pearson is an Affirmative Action and Equal Opportunity Employer and a member of E-Verify. We want a team that represents a variety of backgrounds, perspectives and skills. The more inclusive we are, the better our work will be. All employment decisions are based on qualifications, merit and business need. All qualified applicants will receive consideration for employment without regard to race, ethnicity, color, religion, sex, sexual orientation, gender identity, gender expression, age, national origin, protected veteran status, disability status or any other group protected by law. We strive for a workforce that reflects the diversity of our communities.
To learn more about Pearson's commitment to a diverse and inclusive workforce, navigate to: Diversity, Equity & Inclusion at Pearson.
Note that the information you provide will stay confidential and will be stored securely. It will not be seen by those involved in making decisions as part of the recruitment process.
Job: TESTING CENTER
Organization: Assessment & Qualifications
Schedule: PART_TIME
Req ID: 12889