Senior Financial Analyst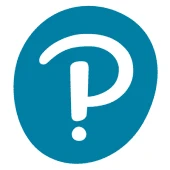 Pearson
IT, Accounting & Finance
Belfast, UK
Posted on Saturday, August 26, 2023
About Pearson
As the world's largest FTSE 100 learning company, Pearson has been contributing a profound impact on our world since its formation in 1844. Pearson employs more than 20,000, operates in 70 countries and delivers products and services in nearly 200 countries. We work toward a common purpose - to help everyone achieve their potential through learning. We do that by providing high-quality, digital content and learning experiences, as well as assessments and qualifications that help people build their skills and grow with the world around them. Learn more at pearsonplc.com
About Pearson Financial Services (PFS)
PFS is Pearson's centre of excellence of all FP&A and financial control activity. We partner with the business, Finance business partners and group reporting to provide outstanding financial support and service. We innovate, drive simplification and deliver continuous improvement to deliver best in class financial support and excellence.
About the role
Reporting to the Senior Manager Financial Planning & Analysis (FP&A), the Senior Financial Analyst will support the provision of a consolidated view of financial business performance and planning to business partnering teams across Pearson. This role will prepare and deliver financial planning and analysis to business areas enabling effective business decision making within our workforce skills division. This role will also contribute to aspects of the budgeting and forecasting cycle.
The role is hybrid with our offices based in central Belfast. We are flexible workplace therefore open to hearing of any flexible arrangements you may need.
Responsibilities include:
Manage the activities in the running of the business area. This includes establishing goals for the team, developing work schedules, back up procedures, managing staffing requirements to ensure coverage and dealing with escalations as necessary.

Take ownership of the budget and forecasting process for one or more sub-divisions within Pearson, including meeting with the business to agree compensation, discretionary and capital expenditure plans.

Input into the annual strategic planning process through preparation of analysis; sales margin plans and other information to enable collation of the plan

Prepare key month end management reporting packs for decision making / disclosure to market.

Monthly and quarterly consolidation of management information packs across business areas and roll up to group level showing performance against budget, forecast and prior year

Support local business partners in providing targeted quality commercial analysis

Review of financial data during the month to provide timely corrections

Identify opportunities for continuous process improvement and simplification. Innovate solutions so the team can operate in an efficient, consistent, timely and cost-effective manner.

Lead the team efficiently and effectively and ensure processes are simple, straightforward and value adding to PFS & Pearson Finance overall.

Develop and monitor team performance to ensure levels of performance are met.

Contribute to team effort and assist co-workers across PFS and all business divisions as needed to enable effective delivery.

Develop effective working relationships with key stakeholders to maximize customer service, including regular stakeholder feed-back meetings after major deliverables, e.g. month end, forecast submissions.
About you
If you are qualified self-starter looking to join a business where you can drive continuous improvement and continue to develop your finance career, then we would love to hear from you.
Our roles offer continuous career development so apply today!
Key requirements
significant experience of planning, budgeting and forecasting and producing management information for decision making in a complex commercial environment.

Well developed analytical/variance analysis skills, proven ability to review and analyse financial data and explain results to senior management. Provide analysis to support decision making, including presenting economic outcomes, identifying key value drivers, benefits, risks and accounting implications

Advanced user of Microsoft Office suite, particularly Excel (v-lookups, sum-ifs, pivot tables etc.)

Strong verbal and written communication skills and the ability to effectively communicate with both finance and non-finance professionals

Experience of finance ERP systems (Oracle preferred but not essential)

Ability to work to strict financial deadlines and to be able to prioritise to meet those deadlines

A team player who is driven by customer service
Your rewards & benefits
We know you'll do great work, so we give a lot back with some of the best benefits in the business. We know one size doesn't fit all, so our workplace programs meet the different needs of our diverse teams, and their families, too. We offer:
A competitive salary

Flexible working

Clear career pathways across Finance

25 days annual leave, which increases by 1 day each year up to 30 days (with the option to buy and sell up to 5 days per year on top of this)

A fantastic pension plan, where Pearson doubles what you contribute

Other benefits, including private dental care, private medical insurance, digital GP service, season ticket loan, eye tests, cycle to work scheme, volunteering days, employee wellbeing assistance, discounted retail and leisure products, services from leading companies and much more. See our options here: Pearson Jobs - Benefits
What to expect from Pearson
Did you know Pearson is one of the 10 most innovative education companies of 2022?
At Pearson, we add life to a lifetime of learning so everyone can realize the life they imagine. We do this by creating vibrant and enriching learning experiences designed for real-life impact. We are on a journey to be 100 percent digital to meet the changing needs of the global population by developing a new strategy with ambitious targets. To deliver on our strategic vision, we have five business divisions that are the foundation for the long-term growth of the company: Assessment & Qualifications, Virtual Learning, English Language Learning, Workforce Skills and Higher Education. Alongside these, we have our corporate divisions: Digital & Technology, Finance, Global Corporate Marketing & Communications, Human Resources, Legal, Strategy and Direct to Consumer. Learn more at We are Pearson.
We value the power of an inclusive culture and also a strong sense of belonging. We promote a culture where differences are embraced, opportunities are accessible, consideration and respect are the norm and all individuals are supported in reaching their full potential. Through our talent, we believe that diversity, equity and inclusion make us a more innovative and vibrant place to work. People are at the center, and we are committed to building a workplace where talent can learn, grow and thrive.
Pearson is an Affirmative Action and Equal Opportunity Employer and a member of E-Verify. We want a team that represents a variety of backgrounds, perspectives and skills. The more inclusive we are, the better our work will be. All employment decisions are based on qualifications, merit and business need. All qualified applicants will receive consideration for employment without regard to race, ethnicity, color, religion, sex, sexual orientation, gender identity, gender expression, age, national origin, protected veteran status, disability status or any other group protected by law. We strive for a workforce that reflects the diversity of our communities.
To learn more about Pearson's commitment to a diverse and inclusive workforce, navigate to: Diversity, Equity & Inclusion at Pearson.
Note that the information you provide will stay confidential and will be stored securely. It will not be seen by those involved in making decisions as part of the recruitment process.
Job: FINANCE
Organization: Corporate Finance
Schedule: FULL_TIME
Req ID: 11754