Apprenticeship Administrator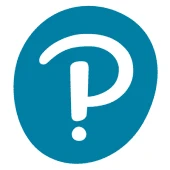 Pearson
Shefford SG17, UK
Posted on Saturday, August 26, 2023
Programme Administrator – Intelligence Corps (Part Time)
Location: Chicksands Barracks, Bedfordshire
Salary: £11,400
Hours: 20 hours per week
Role Profile
To Provide administrative support in the coordination and administration of Pearson TQ Apprenticeship programmes.
Core Tasks and Responsibilities
Support in the preparation of documentation relating to Apprenticeship learners

Assist with and/or conduct learner inductions to Apprenticeship programmes, as required

Support in the timely administration/processing of Apprenticeship starts, achievements, leaver paperwork and ensuring accurate records (either electronic and/or paper based)

Assist with all administrative tasks, paperwork and processes, such as bookings and registrations, relating to apprenticeship qualifications and functional skills

Assist with formal/contractual reviews, as required, ensuring that they are completed within the appropriate timescales as determined by the customer and that the MIS and e-portfolio system are up to date with review information

Support with processing and distributing apprenticeship certificates ensuring electronic and hard copies are stored as appropriate

Ensure Maytas MIS system and OneFile e-Portfolio are kept fully up to date and accurate, including any updates and amendments being completed accurately and in a timely manner

Ensure all learner files and paperwork are managed to a high standard and are audit ready at all times and assist with file archive and audit processes as needed.

Attend and contribute to team and other operational meetings, as required and for the dissemination of information and sharing good practice

Take minutes for team and other meetings as necessary including booking meeting rooms and ensuring visitor access is organised in advance

Monitor and manage stationery or any other consumable orders as necessary and in line with Company Purchase Order procedures

Ensure that all allocated administration tasks relating to the coordination of Apprenticeship programmes are undertaken efficiently, effectively and in a timely manner.

Provide an exceptional customer experience, maintaining good stakeholder communication including answering and directing queries from customers or learners as necessary

Ensure excellent working relationships with management, apprenticeship coaches, quality staff, external points of contact and all other personnel you come into contact with
Essential
Proven experience and confidence in a customer-facing role with an ability to deliver a positive customer service experience

Exceptional administration and organisational skills

Competent in IT packages such as Microsoft Office

Strong Excel skills in order to manipulate and report on data

High level of accuracy and attention to detail

Excellent written and verbal communication skills

Efficient, effective and able to prioritise
Desirable
Experience of Maytas or other MIS systems and e-portfolios

Experience of Ofsted and/or ESFA funding requirements

Previous experience in working for a Training Provider or Awarding Organisation
What to expect from Pearson
Did you know Pearson is one of the 10 most innovative education companies of 2022?
At Pearson, we add life to a lifetime of learning so everyone can realize the life they imagine. We do this by creating vibrant and enriching learning experiences designed for real-life impact. We are on a journey to be 100 percent digital to meet the changing needs of the global population by developing a new strategy with ambitious targets. To deliver on our strategic vision, we have five business divisions that are the foundation for the long-term growth of the company: Assessment & Qualifications, Virtual Learning, English Language Learning, Workforce Skills and Higher Education. Alongside these, we have our corporate divisions: Digital & Technology, Finance, Global Corporate Marketing & Communications, Human Resources, Legal, Strategy and Direct to Consumer. Learn more at We are Pearson.
We value the power of an inclusive culture and also a strong sense of belonging. We promote a culture where differences are embraced, opportunities are accessible, consideration and respect are the norm and all individuals are supported in reaching their full potential. Through our talent, we believe that diversity, equity and inclusion make us a more innovative and vibrant place to work. People are at the center, and we are committed to building a workplace where talent can learn, grow and thrive.
Pearson is an Affirmative Action and Equal Opportunity Employer and a member of E-Verify. We want a team that represents a variety of backgrounds, perspectives and skills. The more inclusive we are, the better our work will be. All employment decisions are based on qualifications, merit and business need. All qualified applicants will receive consideration for employment without regard to race, ethnicity, color, religion, sex, sexual orientation, gender identity, gender expression, age, national origin, protected veteran status, disability status or any other group protected by law. We strive for a workforce that reflects the diversity of our communities.
To learn more about Pearson's commitment to a diverse and inclusive workforce, navigate to: Diversity, Equity & Inclusion at Pearson.
Note that the information you provide will stay confidential and will be stored securely. It will not be seen by those involved in making decisions as part of the recruitment process.
Job: LEARNING DELIVERY
Organization: Workforce Skills
Schedule: PART_TIME
Req ID: 12932