Business Developement Manager - North Africa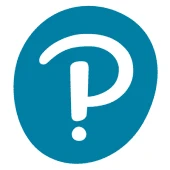 Pearson
Egypt
Posted on Tuesday, August 29, 2023
Location: North Africa (Remote)
Reports to: Director of Achieve Sales
About the Company: Certiport, a Pearson VUE business, is the leading provider of certification exam development, delivery, and program management services worldwide. As a pioneer in the industry, Certiport has helped millions of individuals achieve industry-recognized certifications that enable them to succeed in their careers.
Job Summary: The Future Proof Economies Sales Manager for North Africa will be responsible for driving sales and revenue growth for Certiport's Future Proof Economies program in Africa, which focuses on helping government and large organizations implement large scale sk. The successful candidate will be responsible for developing and executing a comprehensive sales strategy, closing deals, and driving customer engagement and satisfaction. This is a remote position based in Africa.
Key Responsibilities:
Develop and execute a comprehensive sales strategy for the Future Proof Economies program in Africa that aligns with the company's overall strategic goals and objectives.

Drive revenue growth for the Future Proof Economies program in Africa by identifying and closing new business opportunities, developing customer solutions and forming strategic partnerships.

Develop and maintain strong relationships with key stakeholders, including government officials, funding organizations, educational institutions, and industry leaders.

Collaborate with cross-functional teams to ensure the successful implementation and delivery of Future Proof Economies initiatives.

Monitor and report on sales performance, providing regular updates to senior management and other stakeholders, and overcome obstacles to achieve results.

Ensure customer satisfaction by providing exceptional service and support, addressing customer concerns in a timely and effective manner, and leveraging customer feedback to drive continuous improvement.
Qualifications:
Bachelor's degree in business, education, public policy, international relations, or related field; Master's and/or Doctorate degree preferred

Minimum of 7 years of experience in sales, business development, or related field, with a proven track record of driving revenue growth and securing funding for government projects in Africa.

Strong knowledge of the African market, including cultural, political, and economic trends and dynamics.

Experience in the education, training, or certification industry preferred.

Excellent communication, interpersonal, and relationship-building skills.

Fluent in English; Fluency in French preferred

Strong analytical, problem-solving, and decision-making skills.

Ability to work independently, manage multiple projects and priorities, and meet deadlines.

Ability to travel as needed (approximately 50% of the time).
If you are a driven, results-oriented sales professional with a passion for making a difference in the lives of individuals and communities, we want to hear from you.
What to expect from Pearson
Did you know Pearson is one of the 10 most innovative education companies of 2022?
At Pearson, we add life to a lifetime of learning so everyone can realize the life they imagine. We do this by creating vibrant and enriching learning experiences designed for real-life impact. We are on a journey to be 100 percent digital to meet the changing needs of the global population by developing a new strategy with ambitious targets. To deliver on our strategic vision, we have five business divisions that are the foundation for the long-term growth of the company: Assessment & Qualifications, Virtual Learning, English Language Learning, Workforce Skills and Higher Education. Alongside these, we have our corporate divisions: Digital & Technology, Finance, Global Corporate Marketing & Communications, Human Resources, Legal, Strategy and Direct to Consumer. Learn more at We are Pearson.
We value the power of an inclusive culture and also a strong sense of belonging. We promote a culture where differences are embraced, opportunities are accessible, consideration and respect are the norm and all individuals are supported in reaching their full potential. Through our talent, we believe that diversity, equity and inclusion make us a more innovative and vibrant place to work. People are at the center, and we are committed to building a workplace where talent can learn, grow and thrive.
Pearson is an Affirmative Action and Equal Opportunity Employer and a member of E-Verify. We want a team that represents a variety of backgrounds, perspectives and skills. The more inclusive we are, the better our work will be. All employment decisions are based on qualifications, merit and business need. All qualified applicants will receive consideration for employment without regard to race, ethnicity, color, religion, sex, sexual orientation, gender identity, gender expression, age, national origin, protected veteran status, disability status or any other group protected by law. We strive for a workforce that reflects the diversity of our communities.
To learn more about Pearson's commitment to a diverse and inclusive workforce, navigate to: Diversity, Equity & Inclusion at Pearson.
Note that the information you provide will stay confidential and will be stored securely. It will not be seen by those involved in making decisions as part of the recruitment process.
Job: SALES
Organization: Assessment & Qualifications
Schedule: FULL_TIME
Req ID: 12996
#LI-REMOTE