Senior Benefits Analyst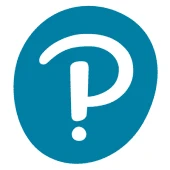 Pearson
IT, Accounting & Finance
Trenton,Ontario, Canada
Posted on Tuesday, August 29, 2023
Pearson Global Benefits team is seeking a Sr. Benefits Analyst who will review and analyze data in the data warehouse to make recommendations to the broader Benefits team to enhance the benefits package. They will manage benefits audits and collaborate effectively with both internal and external partners to propose process improvements and opportunities for automation in a cost effective, robust, and scalable way.
The analyst will interface between the benefits business function and other technology functions for any enterprise solutions from concept through to testing, delivery, and support.
The role will report to Manager, Benefits with day-to-day operations aligned closely with the benefits roadmap. The nature of the role may change in different phases such as designing globally initially and then supporting local implementation.
Key Responsibilities:
This role requires keen attention to detail with strong understanding of business analysis best practices.

Effective collaboration with vendors, management, and employees.

Create and maintain documentation and standards.

Manage the benefits reconciliation process

Manage the leave of absence process

Troubleshoot and respond to employee inquiries

Gather and document business requirements and functional specifications.

Develop acceptance test scenarios and participate in testing activities.

Timely delivery of workstream/team responsibilities.

Work supportively and collaboratively with other teams, building relationships with key stakeholders.

Proactive in seeking information, challenging norms, and driving efficiency

Work in a matrixed, international, and virtual environment.

Work on multiple projects/tasks at a time.

Work as part of a global team, thinking globally

Some out of hours working to support the global organization.
Compensation at Pearson is influenced by a wide array of factors including but not limited to skill set, level of experience, and specific location. As required by the Colorado and New York City laws, the pay range for this position is as follows:The anticipated starting salary for candidates expressing interest in this position is $90,000. This position is eligible to participate in an annual incentive program.
Benefits available to eligible employees can be seen at: https://pearsonbenefitsus.com/
Experience, Skills, and Qualifications
· Communication skills: Excellent verbal communication skills and able to collaborate with others on problem solving and requirements gathering sessions. Happy to work with teams to educate and spread ideas. Excellent written skills to communicate documentation.
· Time Management: Excellent organizational skills with the ability to manage and balance multiple priorities in a fast-paced, complex business environment, coupled with the aptitude to set priorities, manage deadlines, and make bold data-driven decisions
· Judgement and problem-solving skills: Proactive problem solver, naturally inquisitive and independent critical thinker with a creative mind set
· Customer service orientation: Self-motivated individual with a strong customer service mindset and are adept to working in a team-oriented, collaborative environment with the ability to build credibility and trust from staff and internal and external constituencies.
What to expect from Pearson
Did you know Pearson is one of the 10 most innovative education companies of 2022?
At Pearson, we add life to a lifetime of learning so everyone can realize the life they imagine. We do this by creating vibrant and enriching learning experiences designed for real-life impact. We are on a journey to be 100 percent digital to meet the changing needs of the global population by developing a new strategy with ambitious targets. To deliver on our strategic vision, we have five business divisions that are the foundation for the long-term growth of the company: Assessment & Qualifications, Virtual Learning, English Language Learning, Workforce Skills and Higher Education. Alongside these, we have our corporate divisions: Digital & Technology, Finance, Global Corporate Marketing & Communications, Human Resources, Legal, Strategy and Direct to Consumer. Learn more at We are Pearson.
We value the power of an inclusive culture and also a strong sense of belonging. We promote a culture where differences are embraced, opportunities are accessible, consideration and respect are the norm and all individuals are supported in reaching their full potential. Through our talent, we believe that diversity, equity and inclusion make us a more innovative and vibrant place to work. People are at the center, and we are committed to building a workplace where talent can learn, grow and thrive.
Pearson is an Affirmative Action and Equal Opportunity Employer and a member of E-Verify. We want a team that represents a variety of backgrounds, perspectives and skills. The more inclusive we are, the better our work will be. All employment decisions are based on qualifications, merit and business need. All qualified applicants will receive consideration for employment without regard to race, ethnicity, color, religion, sex, sexual orientation, gender identity, gender expression, age, national origin, protected veteran status, disability status or any other group protected by law. We strive for a workforce that reflects the diversity of our communities.
To learn more about Pearson's commitment to a diverse and inclusive workforce, navigate to: Diversity, Equity & Inclusion at Pearson.
Note that the information you provide will stay confidential and will be stored securely. It will not be seen by those involved in making decisions as part of the recruitment process.
Job: HUMAN RESOURCES
Organization: Corporate Human Resources
Schedule: FULL_TIME
Req ID: 13012