Global Resilience Specialist - Remote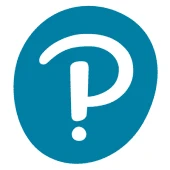 Pearson
United Kingdom
Posted on Wednesday, August 30, 2023
Department Global Business Assurance
Location: Remote- UK
Reports To Global Business Resilience Manager
Grade & Term Grade C1 Full Time Temporary (Fifteen Months)
Overview
Pearson is the world's leading learning company, dedicated to helping everyone realise the life they imagine. We have more than 20,000 employees that deliver our products and services in nearly 200 countries, all working towards a common purpose – to help everyone achieve their potential through learning. We do that by providing high quality, digital content and learning experiences, as well as assessments and qualifications that help people build their skills and grow with the world around them.
Pearson VUE is the global leader in computer-based testing for information technology, academic, government and professional testing programs around the world. Pearson VUE provides a full suite of services from test development to data management and delivers exams through the world's most comprehensive and secure network of test centres in more than 175 countries.
Role Description
The Global Resilience Specialist is responsible for the day-to-day co-ordination and management of resilience related activities across the global Pearson VUE business.
The Global Resilience Specialist will also be required to support the Global Business Resilience Manager in the delivery of a wide range of activities to ensure that the business achieves and maintains compliance with relevant legislation, regulations, standards, contractual obligations and best practice.
Key Responsibilities
-Supporting the day-to-day management of an effective resilience and Business Continuity Management System (BCMS) that meets requirements including, but not limited to:
o ISO 22301 (Business Continuity)
o ISO 31000 (Risk Management)
o Pearson's Corporate Resilience Programme
-Supporting the day-to-day recording, reporting, monitoring and completion of corrective actions relating to:
o Security & Safety Incidents
o Critical (Reputation Affecting) Incidents
o Disruptive (Business Continuity) Incidents
-Supporting all global functions in completing resilience activities including, but not limited to:
o Business Impact Analysis & Risk Assessment
o Emergency Response Preparedness
o Contingency & Recovery Planning
o Plan Testing & Exercising
o Incident Reporting & Management
o Post Incident Review
All employees have a responsibility to co-operate in promoting and maintaining a safe and healthy working environment, and to take reasonable care of their own health and safety at work and that of all other staff that may be affected by their acts or omissions. Line managers have specific responsibility for the health and safety of their direct reports and other team members for which they have general management responsibility.

All employees are also responsible for supporting and implementing the company's policies and procedures around the Health and Safety, Security, Quality and Business Continuity arrangements that apply in their role/work function. Full details of these policies and procedures are available on SharePoint.
Key Activities
Business Continuity
Co-ordinating annual (as a minimum) reviews with all functions globally of their Business Impact Analysis, Risk Assessments and Business Recovery Plans.

Co-ordinating the testing of Business Continuity plans across Pearson VUE globally ensuring that a broad range of tests is completed covering all aspects of Pearson VUE's business continuity arrangements.

Co-ordinating ongoing business resilience awareness and training for all employees, including the annual creation of a programme of awareness activities.

Supporting all functions globally in ensuring that their business continuity documentation is correctly branded, up to date and accurate.

Maintaining and continually improving the global Business Continuity area on SharePoint.

Chasing to completion all Corrective Actions raised as a result of Resilience activities.
Incident Management
Collating information on incidents (Business Continuity & Critical) on a quarterly basis, undertaking analysis on root cause and trends and producing reports for the Senior Management Team.
Essential Experience & Qualifications
Higher education degree and experience in a related area.

Affinity to work in a technical and customer focused business environment.

Demonstrable ability to use Word, Excel, PowerPoint and SharePoint.

Ability to successfully communicate to all audience types in both written & verbal form.

Self-driven, motivated individual who has the drive, confidence, and skills to work effectively on their own, whilst possessing the judgment to ask for assistance from others when needed.
Desirable Experience & Qualifications
Familiarity with implementing and managing certified management systems.

Professional qualifications in quality, security and/or business continuity.
·Familiarity with business continuity and ISO standards
Working Arrangements
Full time position (37.5 hours per week). Extended hours working may be required in peak periods.

Flexible working hours may be required to accommodate meetings and work with other global offices.

NB – the position is to cover maternity leave and is required for fifteen months, beginning October 2023 and ending January 2025.
What to expect from Pearson
Did you know Pearson is one of the 10 most innovative education companies of 2022?
At Pearson, we add life to a lifetime of learning so everyone can realize the life they imagine. We do this by creating vibrant and enriching learning experiences designed for real-life impact. We are on a journey to be 100 percent digital to meet the changing needs of the global population by developing a new strategy with ambitious targets. To deliver on our strategic vision, we have five business divisions that are the foundation for the long-term growth of the company: Assessment & Qualifications, Virtual Learning, English Language Learning, Workforce Skills and Higher Education. Alongside these, we have our corporate divisions: Digital & Technology, Finance, Global Corporate Marketing & Communications, Human Resources, Legal, Strategy and Direct to Consumer. Learn more at We are Pearson.
We value the power of an inclusive culture and also a strong sense of belonging. We promote a culture where differences are embraced, opportunities are accessible, consideration and respect are the norm and all individuals are supported in reaching their full potential. Through our talent, we believe that diversity, equity and inclusion make us a more innovative and vibrant place to work. People are at the center, and we are committed to building a workplace where talent can learn, grow and thrive.
Pearson is an Affirmative Action and Equal Opportunity Employer and a member of E-Verify. We want a team that represents a variety of backgrounds, perspectives and skills. The more inclusive we are, the better our work will be. All employment decisions are based on qualifications, merit and business need. All qualified applicants will receive consideration for employment without regard to race, ethnicity, color, religion, sex, sexual orientation, gender identity, gender expression, age, national origin, protected veteran status, disability status or any other group protected by law. We strive for a workforce that reflects the diversity of our communities.
To learn more about Pearson's commitment to a diverse and inclusive workforce, navigate to: Diversity, Equity & Inclusion at Pearson.
Note that the information you provide will stay confidential and will be stored securely. It will not be seen by those involved in making decisions as part of the recruitment process.
Job: FINANCE
Organization: Assessment & Qualifications
Schedule: FULL_TIME
Req ID: 12936
#LI-REMOTE