Test Center Manager - Getzville, NY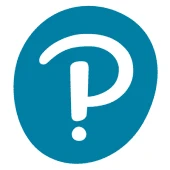 Pearson
New York, NY, USA
Posted on Thursday, August 31, 2023
Pearson VUE offers a great environment to start or grow your career, we are now hiring for a ​Test Center Manager ​ to join our team based in ​Buffalo, NY (Getzville NY, 2410 North Forest Rd).
Pearson VUE is a business of Pearson, the world's leading learning company with global-reach and market-leading businesses. Pearson is listed on both the London and New York stock exchanges (UK: PSON; NYSE: PSO).
This position is benefit eligible
Responsibilities:
Expand your career at Pearson VUE in our entry level Test Center Manager position for our ​Buffalo, NY location . You will utilize your communication and customer skills with external customers while also working to select new Test Administrators, provide job coaching, and fair performance appraisals to current employees.
60% of daily tasks are Test Administrator responsibilities:
Performs on-time site opening and closing procedures.

Understands all testing procedures.

Checks in examinees, verifies identification, and explains the exam process.

Monitors examinees while testing.

Maintains a secure testing environment.

Communicates with internal technical support to investigate and fix technical issues.

Strictly adheres to company policies using careful judgment.

Responsible for maintaining a professional and clean testing center with light housekeeping duties.

Arrive on time for all scheduled shifts.

Other duties as assigned.
40% of daily tasks are Test Center Manager responsibilities: The Test Center Manager is the onsite manager of a small team of Test Administrator employees.
Site staffing/hiring/retention/conflict resolution/scheduling.

Trains, develops and coaches staff.

First contact for facility issues.

Ability to multi-task.
Schedule Requirements:
Our ideal candidate demonstrates flexibility and teamwork. Ability to work ​to 25-30 hours per week with an expectation to work more hours as needed.
Employees must be available to work various shifts between the hours of ​7 AM to 10 PM ​ various shifts as scheduled, any day Monday through Friday. Ability to work approximately ​ 2 Saturdays per month . Available to address operational problems when not at test center.
Requirements:
Minimum of 1 year customer service experience preferred.

One year supervision experience in customer service preferred.

High school diploma or equivalent is required. Bachelor's degree or equivalent business experience preferred.

Team leading and training skills, and exposure to a testing environment are strongly preferred. *Strong communication and customer service skills are a must, delivered with focused attentiveness and moderate interaction.

Must be flexible in work hours and days.

Ability to complete all tasks in a timely and efficient manner, and handle a reasonable amount of stress.

Intermediate experience in Microsoft Office Suite, Windows applications, Internet, and email.

Ability to operate a computer, fax, and telephone.

Must be able to work in a quiet, focused environment​ and hear spoken words in soft voices.

Ability to lift up to 20 lbs. on occasion. Must have the ability to stand for extended periods of time while escorting candidates back and forth, up to 50-100 times per scheduled shift, to and from the testing room. Must have the ability to sit for long periods of time. Must be able to bend, stoop & lift from a stooped position.

Must be able to see small details at a distance. Ability to see names clearly on id cards and the computer screen.
What to expect from Pearson
Did you know Pearson is one of the 10 most innovative education companies of 2022?
At Pearson, we add life to a lifetime of learning so everyone can realize the life they imagine. We do this by creating vibrant and enriching learning experiences designed for real-life impact. We are on a journey to be 100 percent digital to meet the changing needs of the global population by developing a new strategy with ambitious targets. To deliver on our strategic vision, we have five business divisions that are the foundation for the long-term growth of the company: Assessment & Qualifications, Virtual Learning, English Language Learning, Workforce Skills and Higher Education. Alongside these, we have our corporate divisions: Digital & Technology, Finance, Global Corporate Marketing & Communications, Human Resources, Legal, Strategy and Direct to Consumer. Learn more at We are Pearson.
We value the power of an inclusive culture and also a strong sense of belonging. We promote a culture where differences are embraced, opportunities are accessible, consideration and respect are the norm and all individuals are supported in reaching their full potential. Through our talent, we believe that diversity, equity and inclusion make us a more innovative and vibrant place to work. People are at the center, and we are committed to building a workplace where talent can learn, grow and thrive.
Pearson is an Affirmative Action and Equal Opportunity Employer and a member of E-Verify. We want a team that represents a variety of backgrounds, perspectives and skills. The more inclusive we are, the better our work will be. All employment decisions are based on qualifications, merit and business need. All qualified applicants will receive consideration for employment without regard to race, ethnicity, color, religion, sex, sexual orientation, gender identity, gender expression, age, national origin, protected veteran status, disability status or any other group protected by law. We strive for a workforce that reflects the diversity of our communities.
To learn more about Pearson's commitment to a diverse and inclusive workforce, navigate to: Diversity, Equity & Inclusion at Pearson.
Note that the information you provide will stay confidential and will be stored securely. It will not be seen by those involved in making decisions as part of the recruitment process.
Job: TESTING CENTER
Organization: Assessment & Qualifications
Schedule: PART_TIME
Req ID: 13017