Assessment Service Coordinator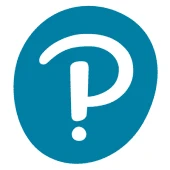 Pearson
Mandaluyong, Metro Manila, Philippines
Posted on Thursday, August 31, 2023
Context
Part of Pearson School Qualifications, the Assessment division combines excellence in assessment with outstanding customer experience. The Assessment division has end-to-end responsibility for delivering on-time, accurate results of high stakes UK and international qualifications to our learners and first-class customer service to all our customers.
The Assessment Services Coordinator (ASC) assists in delivery of operations in the Assessment Services portfolio and is responsible for supporting the delivery and production of the assessment related content for the Mocks and the Pearson Tutoring services. The ASC reports to the Assessment Services Delivery Manager working to ensure the end-to-end operations are delivered within the agreed SLA and professional and customer focused services are provided.
Purpose
They will ensure that the Assessment Services Processes are carried out to a high standard in accordance with all appropriate internal policies and external regulations and can withstand scrutiny by internal audit and all stakeholders – including schools, students and parents.
We're looking for an Assessment Services Coordinator to support the delivery of our paper, onscreen, moderation and the tutoring services. Pearson Tutoring Service is an approved partner of the government's National Tutoring Programme. The service commenced in 2020-21 to make high-quality online tuition available to state-maintained primary and secondary schools to provide additional support to help pupils who have missed out the most because of the impact of the Covid-19 pandemic. As well as our tutoring services, the Pearson Mocks service allows schools to book mock assessments and have them marked by Pearson's assessment associate community. The service is growing, and we have high aspirations to reach as many learners as possible through the coming years. The Mocks Service also has a critical role in supporting the global transition and uptake of onscreen high-stake assessments.
As a new service, we are solution focused and we move quickly. We are committed to continuous innovation and don't shy away from challenging the norm in terms of business-as-usual processes. This role would have a critical part in ensuring we continue to evolve and grow the service in a sustainable way. The Assessment Services Coordinator role will be supporting the delivery of both services.
Key accountabilities:
Customer Service:
First-line responsibility for resolution of internal and external customer queries
Reviewing existing customer service requirements and keeping services up-to-date, for example the Mocks Service and tutoring website, FAQs, etc.
Managing own performance in relation to internal and external service levels, for example timely resolution of queries and a high standard of communication
Focusing on delivering excellent customer service throughout all tasks, projects and processes.
Assessment Activities
Adhering to internal procedures and obligations at all stages
Ensuring the accurate and timely production and delivery of materials for training, standardization and any other meetings deemed necessary.
Supporting standardization & re-standardization meetings
Planning, Project and Information Management
Updating and reporting on key management information to the Assessment Services Delivery Manager, ensuring all data and databases are up-to-date and accurate.
Escalating issues and risks to the Assessment Services Delivery Manager in a timely manner together with potential solutions.
Supporting cross-department projects to ensure all team members are briefed and engaged and the projects are delivered to deadline.
Producing and maintaining plans of work or schedules based on the management information to ensure milestones are met.
Working closely with the Assessment Services Delivery Manager, ensuring assessment associates (AAs) are aware of what is expected of them and that they have the necessary resources and support to ensure agreed outcomes and deadlines are achieved.
Building and maintaining effective relationships with Senior AAs
Building and maintaining effective relationships with internal stakeholders to develop mutually acceptable service level agreements, for example the creation of Team Lists with Deployment.
Motivating and leading their team of Senior AAs through change.
Supporting the Assessment Lead to process payments and carry out contracting.
Supporting the Customer Experience Manager with order processing for both mocks and tutoring.
Working closely with the Customer Experience Manager during peak delivery periods to monitor open tutoring blocks through daily reporting.
Quality Management
Adhering to the quality control requirements when carrying out quality checks on system set-up and review of onscreen assessments.
Understanding and operating within the content production Quality Management System (i.e. 10 process), ensuring the procedures are followed by everyone involved in the production of the mock papers.
Preparing materials and implementing action plans required for Business Assurance audits and regulatory scrutiny activities.
Content Management
Managing and facilitating the completion of some tasks related to the production of mock assessment content, for example completing the sign off forms (SP4) for question papers, formatting of final mark schemes.
Managing all the documentation relating to the production process ensuring version control is updated, the total security of all materials is maintained, and that the electronic and paper filing systems are in good order and that they follow agreed procedures.
Relationship Management
Being the primary contact for our assessment associates relating to payment, contracting or any other purposes. This includes ensuring assessment associates are aware of what is expected of them and that they have the necessary resources and support to ensure agreed outcomes and deadlines are achieved.
Building and maintaining effective relationships with Senior AAs
Building and maintaining effective relationships with internal stakeholders to develop mutually acceptable service level agreements.
Other Activities
Undertaking any further tasks necessary to deliver key objectives as required.
The post-holder is expected to demonstrate a flexible approach to the role. As such, the contents of this job description may change from time to time.
Key challenges:
Working to tight, and immoveable, deadlines
Working within a regulated framework
Willingness to support others in the team with business critical projects when required
Attention to detail even with repetitive tasks
Flexibility of working patterns during peak periods
Reacting positively to change.
Adapting to the challenges created by the introduction of new qualifications
Adapting to different IT systems
Supporting Assessment Associates in their use of new technologies
Influencing and working closely with Assessment Associates and internal stakeholders.
Simultaneously managing tasks for multiple examination series.
Working Pattern
40-hour core working week
Overtime is available
Flexible working pattern available
During peak times of activity there are restrictions on leave
Some weekend work may be required.
Core competencies - managing others:
Provide a customer focused service
Communicating with influence
Working with others to achieve goals
Delivering goals in a changing environment
Taking creative and innovative approach to work
Maximising potential in self and others.
Education, qualification & training
Degree or equivalent qualification
Previous experience
Experience of a customer-facing role.
Experience of a co-ordination or administrative role.
Proven experience of using a Microsoft Office suite and be proficient in using excel and word.
Proficiency in email management and communication.
Personal style & behaviour
The position would suit a highly motivated self-starter who would like to pursue a career within a large dynamic organisation. There is a clear development plan in place for Assessment Coordinators to progress to other roles within the team.
The role will suit a proactive individual with excellent attention to detail as well as organisational skills. The post holder will need to be PC computer literate and able to work to tight deadlines with the ability to work under pressure and be flexible in their approach to problem solving. Excellent customer service skills and the ability to communicate at all levels are essential.
What to expect from Pearson
Did you know Pearson is one of the 10 most innovative education companies of 2022?
At Pearson, we add life to a lifetime of learning so everyone can realize the life they imagine. We do this by creating vibrant and enriching learning experiences designed for real-life impact. We are on a journey to be 100 percent digital to meet the changing needs of the global population by developing a new strategy with ambitious targets. To deliver on our strategic vision, we have five business divisions that are the foundation for the long-term growth of the company: Assessment & Qualifications, Virtual Learning, English Language Learning, Workforce Skills and Higher Education. Alongside these, we have our corporate divisions: Digital & Technology, Finance, Global Corporate Marketing & Communications, Human Resources, Legal, Strategy and Direct to Consumer. Learn more at We are Pearson.
We value the power of an inclusive culture and also a strong sense of belonging. We promote a culture where differences are embraced, opportunities are accessible, consideration and respect are the norm and all individuals are supported in reaching their full potential. Through our talent, we believe that diversity, equity and inclusion make us a more innovative and vibrant place to work. People are at the center, and we are committed to building a workplace where talent can learn, grow and thrive.
Pearson is an Affirmative Action and Equal Opportunity Employer and a member of E-Verify. We want a team that represents a variety of backgrounds, perspectives and skills. The more inclusive we are, the better our work will be. All employment decisions are based on qualifications, merit and business need. All qualified applicants will receive consideration for employment without regard to race, ethnicity, color, religion, sex, sexual orientation, gender identity, gender expression, age, national origin, protected veteran status, disability status or any other group protected by law. We strive for a workforce that reflects the diversity of our communities.
To learn more about Pearson's commitment to a diverse and inclusive workforce, navigate to: Diversity, Equity & Inclusion at Pearson.
Note that the information you provide will stay confidential and will be stored securely. It will not be seen by those involved in making decisions as part of the recruitment process.
Job: GENERAL BUSINESS OPERATIONS
Organization: Assessment & Qualifications
Schedule: FULL_TIME
Req ID: 12967