Automation Architect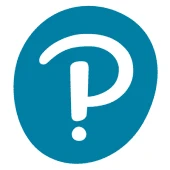 Pearson
IT
Chennai, Tamil Nadu, India
Posted on Thursday, August 31, 2023
Location : Chennai, India
Technical Leadership:
Direct experience developing several types of automation frameworks (web, mobile, API) from scratch and using related tooling, including Selenium, Appium, Cucumber/Gherkin, Rest Assured or equivalent web-service automation tool, Azure pipeline or similar CI/CD tools.

Lead technical discussions and provide guidance to development teams on best practices for AI and cloud integration. Stay up to date with emerging AI and cloud technologies, trends, and best practices to drive innovation within the organization.

Mentor junior team members, fostering skill development and knowledge sharing.
Solution Implementation:
Collaborate with development teams to implement automation solutions according to the design specifications. Concrete experience practicing BDD testing with Gherkin/Cucumber, API testing with SOAP or RESTful components, Mobile testing with Appium.

Ensure that the implemented solutions adhere to industry standards, security guidelines, and compliance requirements. Troubleshoot and resolve technical issues that may arise during solution development and deployment.

Exceptional knowledge and experience developing strategy and implementing test automation in collaboration with the application development team and functional area counterparts.

Design end-to-end automation solutions that incorporate AI techniques and leverage cloud services to meet business objectives.

Create architectural diagrams, workflows, and documentation to communicate the solution design effectively.
AI Integration:
Evaluate and recommend AI technologies suitable for specific use cases, such as natural language processing (NLP), machine learning (ML), and computer vision.

Integrate AI algorithms and models into automation workflows to enable intelligent decision-making and process enhancements.

Ensure data quality, security, and compliance when working with AI-related data.
Cloud Integration:
Select appropriate cloud platforms (e.g., AWS, Azure, GCP) and services to host automation solutions, considering factors like scalability, performance, and cost-efficiency.

Architect solutions that make optimal use of cloud services, such as server less computing, containers, and microservices architecture.

Implement and manage cloud resources, including storage, compute, and networking components.
Performance Optimization:
Continuously monitor the performance of automation solutions and make necessary optimizations to enhance efficiency and responsiveness.

Implement automation monitoring and logging mechanisms to proactively identify and address potential issues.
What to expect from Pearson
Did you know Pearson is one of the 10 most innovative education companies of 2022?
At Pearson, we add life to a lifetime of learning so everyone can realize the life they imagine. We do this by creating vibrant and enriching learning experiences designed for real-life impact. We are on a journey to be 100 percent digital to meet the changing needs of the global population by developing a new strategy with ambitious targets. To deliver on our strategic vision, we have five business divisions that are the foundation for the long-term growth of the company: Assessment & Qualifications, Virtual Learning, English Language Learning, Workforce Skills and Higher Education. Alongside these, we have our corporate divisions: Digital & Technology, Finance, Global Corporate Marketing & Communications, Human Resources, Legal, Strategy and Direct to Consumer. Learn more at We are Pearson.
We value the power of an inclusive culture and also a strong sense of belonging. We promote a culture where differences are embraced, opportunities are accessible, consideration and respect are the norm and all individuals are supported in reaching their full potential. Through our talent, we believe that diversity, equity and inclusion make us a more innovative and vibrant place to work. People are at the center, and we are committed to building a workplace where talent can learn, grow and thrive.
Pearson is an Affirmative Action and Equal Opportunity Employer and a member of E-Verify. We want a team that represents a variety of backgrounds, perspectives and skills. The more inclusive we are, the better our work will be. All employment decisions are based on qualifications, merit and business need. All qualified applicants will receive consideration for employment without regard to race, ethnicity, color, religion, sex, sexual orientation, gender identity, gender expression, age, national origin, protected veteran status, disability status or any other group protected by law. We strive for a workforce that reflects the diversity of our communities.
To learn more about Pearson's commitment to a diverse and inclusive workforce, navigate to: Diversity, Equity & Inclusion at Pearson.
Note that the information you provide will stay confidential and will be stored securely. It will not be seen by those involved in making decisions as part of the recruitment process.
Job: TECHNOLOGY
Organization: Corporate Strategy & Technology
Schedule: FULL_TIME
Req ID: 10282