Chief Examiner - BTEC Nationals - Applied Science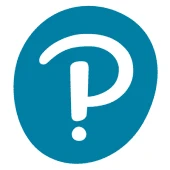 Pearson
London, UK
Posted on Friday, September 1, 2023
Reference: Chief/BTEC/ApSci
Closing date: 24 September 2023 at midnight
BTEC Level 3 Nationals in Applied Science – Chief Examiner
A BTEC Chief Examiner will be accountable and responsible for all externally assessed components within the Level 3 Applied Science specification, as well as be responsible to the Chair of Examiner(s) for ensuring that the examination as a whole meets the requirements of the specification and maintains standards year on year. Read our FAQs for further information.
Responsibilities
Take accountability for the integrity and accuracy of all externally assessed components within the Level 3 Applied Science specification.

Supervise the Lead Examiner(s).

Report to and update the Chair of Examiner(s) on a regular basis in terms of marking progress, examining team and any other issues that might arise.

Act as Lead Examiner for at least one unit/component of the examination.

Supervise the construction of the question papers, assessment objective grids and mark schemes to ensure appropriate standards in collaboration with the Chair of Examiner(s).

Ensure that the question papers, as a whole cover the assessment criteria as set out in the specification, and satisfactorily sample the appropriate content.

Participate in the awarding process, ensuring that there is comparability in the standards of awards made via different options or tiers.

Report back to Pearson within agreed service-level agreements.

Represent Vocational Assessment or Pearson as required.

Undertake any other duties appropriate to the work of Vocational Assessment in relation to this role.
Experience and Qualifications
You will have a relevant degree in Science.

You will have experience of teaching the relevant subject and level.

You will be a qualified teacher.

You will have robust assessment experience and will have been at least a Team Leader or similar level in the relevant qualification.

You will have experience of managing people and teams.

You will have evidence of Continuous Professional Development (CPD) in the field of assessment of general or vocational qualifications.
Skills and knowledge
Have quality written and verbal communication skills.

Have sound organisational skills.

Have the ability to work well under pressure.

Have the ability to meet deadlines and follow procedures accurately and reliably.

Be IT/computer literate.

Be passionate about VQ assessments and helping others reach their full potential.

Abide by the terms of conditions as stated in the contract for work.
Please be aware that for all our senior roles, you will be required to have access to a personal PC with internet connection in order to carry out your duties (for more details please see our System Requirements).
About Pearson
Welcome to Pearson, the world's leading learning company. We have a simple mission: to help people make more of their lives through learning. We are the UK's largest awarding body and offer qualifications that are globally recognised and benchmarked, with educational excellence rooted in a range of General and Vocational courses.
We value the power of inclusive culture and embed diversity and inclusion in everything we do. Pearson promotes a company culture where differences are embraced as strengths, opportunities are equal and accessible, consideration and respect are the norm. Through our talent, we believe that diversity and inclusion make us a more innovative and vibrant company. People are at the centre of our company. We are committed to a sustainable environment and workplace ecosystem where talent can learn, grow, and thrive.
Application Information We have a number of opportunities available for teaching professionals to join our growing teams of examiners, moderators and verifiers.