Associate Learning and Development Analyst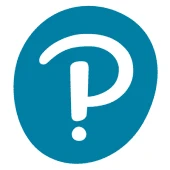 Pearson
IT
Mandaluyong, Metro Manila, Philippines
Posted on Wednesday, September 6, 2023
As a Training Administrator for Pearson Manila, you will organize and facilitate New Hire Orientation for countries within the Learning and Development Team's scope of support, delivery of other global HR trainings, and local programs for skills development. The role involves creating and improving current training processes and materials, and delivering enhancements in the L&D's training team projects.
You will be expected to provide real-time support to your Line Manager on ad hoc projects and you will be a key contact for new hires and HR trainees to ensure an excellent new employee experience.
Key responsibilities include:
Organizing and facilitating New Hire Orientation for Pearson employees. This includes working with stakeholders and managing logistics for training.

Facilitating pre-process training for PMSPI employees.

Conducting refresher trainings and skills development sessions as requested by stakeholders.

Create/update/improve training materials to ensure that great quality trainings are delivered to the employees

Whenever necessary, provide support to the L&D Team in assisting employees on queries submitted through MyHELP tickets.

Maintain trackers/dashboards/reports containing data of trainings/assessments/workshops/projects of L&D's Training Team.

Administer assessments to new/tenured employees to determine training needs, assess employee skills and/or certify prior to being endorsed to operations.

As a role model, you will exhibit Pearson's core values and behaviors.
Job Requirements:
Bachelor's degree in any field, preferably in Psychology or Human Resource

Exceptional planning, organization, and time management skills

Strong English spoken and written communication skills

Ability to to meet stringent training report deadlines

Advanced knowledge in the use of Microsoft

Enthusiasm for lifelong learning
What to expect from Pearson
Did you know Pearson is one of the 10 most innovative education companies of 2022?
At Pearson, we add life to a lifetime of learning so everyone can realize the life they imagine. We do this by creating vibrant and enriching learning experiences designed for real-life impact. We are on a journey to be 100 percent digital to meet the changing needs of the global population by developing a new strategy with ambitious targets. To deliver on our strategic vision, we have five business divisions that are the foundation for the long-term growth of the company: Assessment & Qualifications, Virtual Learning, English Language Learning, Workforce Skills and Higher Education. Alongside these, we have our corporate divisions: Digital & Technology, Finance, Global Corporate Marketing & Communications, Human Resources, Legal, Strategy and Direct to Consumer. Learn more at We are Pearson.
We value the power of an inclusive culture and also a strong sense of belonging. We promote a culture where differences are embraced, opportunities are accessible, consideration and respect are the norm and all individuals are supported in reaching their full potential. Through our talent, we believe that diversity, equity and inclusion make us a more innovative and vibrant place to work. People are at the center, and we are committed to building a workplace where talent can learn, grow and thrive.
Pearson is an Affirmative Action and Equal Opportunity Employer and a member of E-Verify. We want a team that represents a variety of backgrounds, perspectives and skills. The more inclusive we are, the better our work will be. All employment decisions are based on qualifications, merit and business need. All qualified applicants will receive consideration for employment without regard to race, ethnicity, color, religion, sex, sexual orientation, gender identity, gender expression, age, national origin, protected veteran status, disability status or any other group protected by law. We strive for a workforce that reflects the diversity of our communities.
To learn more about Pearson's commitment to a diverse and inclusive workforce, navigate to: Diversity, Equity & Inclusion at Pearson.
Note that the information you provide will stay confidential and will be stored securely. It will not be seen by those involved in making decisions as part of the recruitment process.
Job: HUMAN RESOURCES
Organization: Corporate Human Resources
Schedule: FULL_TIME
Req ID: 13096