Chief Examiner - GCE A Level - German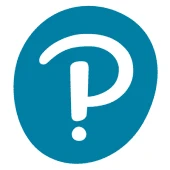 Pearson
London, UK
Posted on Wednesday, September 6, 2023
Reference: GCE/Chief/German
Closing date: 25 September 2023 at midnight
Chief Examiners (GCE A Level German) produce appropriate assessment materials, including question papers and mark schemes, and are responsible for the standardization of its marking.
Responsibilities
To supervise the Principal Examiners and Principal Moderators.

To supervise the construction of the question papers and mark schemes to ensure appropriate standards.

To ensurethat thequestion papers, asa whole, coverthe assessmentcriteria asset outin thespecification, andsatisfactorily sample the appropriate content.

To participate in the Awarding process, ensuring that there is comparability in the standards of awards made via different options or tiers.

To actas PrincipalExaminer orPrincipal Moderatorfor atleast onecomponent of the examination.
Experience/qualifications needed
You will have a degree or equivalent.

You will be a qualified teacher.

You will have UK school-based teaching experience, in the relevant subject area and qualification.

You will have assessment experience up to Team Leader level in the relevant qualification.

You will have experience of managing people.

You will have the right to work in the UK and a UK bank account
Competencies required
You will be a good communicator.

You will have sound organisationalskills.

You will have the ability to work well under pressure.

You will have the ability to meet deadlines.

You will be IT literate
About Pearson
Welcome to Pearson, the world's leading learning company. We have a simple mission: to help people make more of their lives through learning. We are the UK's largest awarding body and offer qualifications that are globally recognised and benchmarked, with educational excellence rooted in names like Edexcel, BTEC, EDI and LCCI.
Application Information We have a number of opportunities available for teaching professionals to join our growing teams of examiners, moderators and verifiers.