Print Copyholder - Pearson Braille Services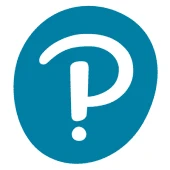 Pearson
Houston, TX, USA
Posted on Wednesday, September 6, 2023
The Print Copyholder for Pearson Braille Services serves as a member of the Proofreading Team by reading all print materials alongside the proofreader as they read all braille materials. This individual also maintains accurate documentation of all errors and approved corrections to ensure quality control measures are followed. This role will support ongoing research into the development of tactile materials used in assessments and will provide assistance as needed in support of Pearson programs and services.
Starting salary is $21.50/hr with benefits.
Schedule:
40 hours a week, 7:00am to 3:30pm Central
This is a hybrid position - 50% onsite (3 to 4 days), 50% remote.
Major Responsibilities:
Read print for comparison with braille as proofreaders perform braille review

Review tactile graphics for content

Document errors, questions, and recommendations according to the direction of the proofreader

Collaborate with proofreaders to maintain accurate project logs and provide regular status updates to program leads

Manage and complete multiple tasks accurately and on-schedule

Assist with file preparation and production tasks, as needed

Follows all company policies, procedures, and business ethics codes
Physical Demands/Environmental Factors/ Mental Demands
Frequent use of standard office equipment

Prolonged sitting

Frequent bending/stooping, pushing/pulling, and twisting

Repetitive hand motions (keyboarding and use of mouse)

Light manual labor required which includes the ability to pack, move, pick-up and relocate boxes weighing up to 50 lbs.

May work prolonged and irregular hours

Work with frequent interruptions

Maintain emotional control under pressure
Qualifications:
Associate degree or a minimum of 60 college credit hours

Minimum of 3 years of experience in proofreading or a related field
Required Training:
Participate in department technology and braille training/continuing education courses.

Successfully complete lessons 1-15 of the Unified English Braille Australian Training Manual (2016) .

Read and become familiar with Sections 1, 2, 3, 4, 6, 7, 9, 10, 11, 13, 15 and 16 of the Braille Formats: Principles of Print to Braille Transcriptions, 2016 .

Read and become familiar with Units 1-7 and 10 of the Guidelines and Standards for Tactile Graphics, 2010 .

Read and become familiar with and successfully pass Lessons 1 and 2 of An Introduction to Braille Mathematics .
Special Knowledge and Skills:
Keyboarding skills

Intermediate proficiency in the use of software programs related to office operations, including but not limited to MS Word, Excel, Outlook, and Adobe Acrobat Pro

Self-starter with the ability to work independently with little to no supervision

Excellent organizational, interpersonal/teamwork, and communication (written and verbal) skills

Keen attention to detail in all aspects of the job

Perform all tasks with a sense of urgency
Preferred Qualifications:
Bachelor's degree

Verbal and written fluency in Spanish
What to expect from Pearson
Did you know Pearson is one of the 10 most innovative education companies of 2022?
At Pearson, we add life to a lifetime of learning so everyone can realize the life they imagine. We do this by creating vibrant and enriching learning experiences designed for real-life impact. We are on a journey to be 100 percent digital to meet the changing needs of the global population by developing a new strategy with ambitious targets. To deliver on our strategic vision, we have five business divisions that are the foundation for the long-term growth of the company: Assessment & Qualifications, Virtual Learning, English Language Learning, Workforce Skills and Higher Education. Alongside these, we have our corporate divisions: Digital & Technology, Finance, Global Corporate Marketing & Communications, Human Resources, Legal, Strategy and Direct to Consumer. Learn more at We are Pearson.
We value the power of an inclusive culture and also a strong sense of belonging. We promote a culture where differences are embraced, opportunities are accessible, consideration and respect are the norm and all individuals are supported in reaching their full potential. Through our talent, we believe that diversity, equity and inclusion make us a more innovative and vibrant place to work. People are at the center, and we are committed to building a workplace where talent can learn, grow and thrive.
Pearson is an Affirmative Action and Equal Opportunity Employer and a member of E-Verify. We want a team that represents a variety of backgrounds, perspectives and skills. The more inclusive we are, the better our work will be. All employment decisions are based on qualifications, merit and business need. All qualified applicants will receive consideration for employment without regard to race, ethnicity, color, religion, sex, sexual orientation, gender identity, gender expression, age, national origin, protected veteran status, disability status or any other group protected by law. We strive for a workforce that reflects the diversity of our communities.
To learn more about Pearson's commitment to a diverse and inclusive workforce, navigate to: Diversity, Equity & Inclusion at Pearson.
Note that the information you provide will stay confidential and will be stored securely. It will not be seen by those involved in making decisions as part of the recruitment process.
Job: PUBLISHING
Organization: Assessment & Qualifications
Schedule: FULL_TIME
Req ID: 13049