Learning Strategy Manager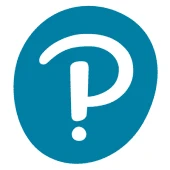 Pearson
Operations
London, UK
Posted on Wednesday, September 6, 2023
Description
Purpose
The Learning Strategy Manager embraces a digital mindset and brings expertise, to lead and manage the learning strategy for ELL product creation paying specific attention to the interaction of the content on its designated platform(s). Working as part of a product team, the Learning Strategy Manager:
Assists in creating and executing the strategy for solution selling a product to include the content and assessment requirements of both print and digital content
Collaborates with product, technology, assessment and content strategy and production team members on the instructional design, user experience and development of prototypes through researching and testing the efficacy of the product or service throughout its development
Champions new workflows for the continuous improvement of hybrid (print and digital) product creation, especially as related to cross-departmental ways of working
Key accountabilities:
Working in-house as part of a product team, the Learning Strategy Manager:
Works collaboratively with the Product Manager(s) in the generation of ideas for concept development and prototype creation
Works across product management, user experience and learning design in the analysis of market testing, planning the instructional design for the full product or service, including assessment components, based on the Global Scale of English
Enhance instructional design plans and provide feedback and input on briefs provided by the content production team to allow for appropriate detail in advance of contracting writers' editors and digital content producers
Validate that prototype(s) have the product features that respond to stated customer needs
Translates the company's digital first strategy to the content production team and supports the Product Management Director with the creation and maintenance of new workflows for the continuous improvement of digital ELL products
Embraces the Print and Digital in tandem workflow and applies it to the learning strategy and implementation plans
Works collaboratively across the product, content and assessment teams to foster relationships leading to a high-performing team, through the creation of a learning culture, engagement, and continuous support of people's performance
Collaborates with cross-functional teams on the learning design, development and production of desktop and mobile prototypes with continual assessing to ensure delivery of solutions which will allow customers to fully benefit from the digital products
Works with partners on researching and testing the efficacy of the product or service throughout its development to deliver best customer learning experiences
Thinks holistically about the product, creates, and owns the requirements for agile plans for the products' print and digital content
Business understanding:
Demonstrates understanding of Pearson strategy and objectives
Stays up to date with trends in second language acquisition pedagogy and assessment as well as digital ELT market needs
Uses digital tools and technologies to improve efficiency and efficacy of a hybrid learning strategy in the development in products
Highlights potential risks or malfunctions and works diligently to resolve any issues
Product Development Stage
Reviews competitor analysis and other evaluation materials, and support the Product Manager in creating digital course configuration, product content and assessment roadmap, budget, and schedule
Supports the Content Development team in the development of comprehensive product briefs
Has oversight of the learning project delivery schedule and workflows in cooperation with the content and assessment teams in alignment with the product roadmap
Provides continuous and consistent support to the content and assessment teams throughout the writing, content development and digitisation process, as requested or as learning strategy requirements change
Collaboration
Practices effective and persuasive communication across teams and individual collaborators specifically with the product, technology, user experience, learning design, and content and assessment production teams
The above list of job duties is not exhaustive, and the post holder may be required to undertake tasks which are broadly in line with the above description and may reasonably be expected within the scope and grade of the position.
Qualifications:
University/College degree in linguistics, foreign language, educational technology, product management or related field, or qualification in teaching English as a second/foreign language (Cert or Diploma in TEFL or TESOL)
Skills/Attributes:
Strong ability to build relationships cross-departmentally to lead, engage and motivate a for top results
Build trust, positively influence others to achieve the expected results
Knowledge of digital learning design practices
Ability to deal with ambiguity while driving towards deadline
Sound business and technical acumen, with the ability to navigate a complex and highly matrixed organization effectively
Establish effective and positive communication lines to multiple stakeholders
Ability to juggle multiple priorities and deadlines, remaining pragmatic and results-focused
Excellent written and verbal communication skills and interpersonal skills
Prior Experience:
At least three years teaching and/or editorial experience in ELT, linguistics, educational technology or foreign language
Experience in leading in-house staff, freelance writers, and editors
End-to-end digital project management experience
What to expect from Pearson
Did you know Pearson is one of the 10 most innovative education companies of 2022?
At Pearson, we add life to a lifetime of learning so everyone can realize the life they imagine. We do this by creating vibrant and enriching learning experiences designed for real-life impact. We are on a journey to be 100 percent digital to meet the changing needs of the global population by developing a new strategy with ambitious targets. To deliver on our strategic vision, we have five business divisions that are the foundation for the long-term growth of the company: Assessment & Qualifications, Virtual Learning, English Language Learning, Workforce Skills and Higher Education. Alongside these, we have our corporate divisions: Digital & Technology, Finance, Global Corporate Marketing & Communications, Human Resources, Legal, Strategy and Direct to Consumer. Learn more at We are Pearson.
We value the power of an inclusive culture and also a strong sense of belonging. We promote a culture where differences are embraced, opportunities are accessible, consideration and respect are the norm and all individuals are supported in reaching their full potential. Through our talent, we believe that diversity, equity and inclusion make us a more innovative and vibrant place to work. People are at the center, and we are committed to building a workplace where talent can learn, grow and thrive.
Pearson is an Affirmative Action and Equal Opportunity Employer and a member of E-Verify. We want a team that represents a variety of backgrounds, perspectives and skills. The more inclusive we are, the better our work will be. All employment decisions are based on qualifications, merit and business need. All qualified applicants will receive consideration for employment without regard to race, ethnicity, color, religion, sex, sexual orientation, gender identity, gender expression, age, national origin, protected veteran status, disability status or any other group protected by law. We strive for a workforce that reflects the diversity of our communities.
To learn more about Pearson's commitment to a diverse and inclusive workforce, navigate to: Diversity, Equity & Inclusion at Pearson.
Note that the information you provide will stay confidential and will be stored securely. It will not be seen by those involved in making decisions as part of the recruitment process.
Job: PRODUCT MANAGEMENT
Organization: English Language Learning
Schedule: FULL_TIME
Req ID: 13053